Photo Coverage: 'HAIR' Celebrates 40th Anniversary
When HAIR, The American Tribal Love-Rock Musical, opened on Broadway at the Biltmore theatre on April 29, 1968 the musical, with book and lyrics by Gerome Ragni and James Rado, music by Galt MacDermot and directed by Tom O'Horgan, broke new ground in musical theatre and the genre of the "rock musical" was born. HAIR was an expression of the youth, music and peace culture of the time.
To commemorate this milestone, HAIR alumni came to New York from around the world to celebrate the show that changed so many lives, and celebrate director Tom O'Horgan's 84th birthday.

After an off-Broadway opening in October, 1967 at Joseph Papp's Public Theater, HAIR opened on Broadway, produced by Michael Butler, and ran for 1,750 performances, followed by a successful London production which ran for 1,998 performances. The show received Tony Award nominations for "Best Musical" and Best Direction of a Musical (for Mr. O'Horgan). HAIR utilized a racially-integrated cast and invited the audience onstage for a "Be-in." The shows' infamous "nude scene" and "make love not war" message drew protests most everywhere it opened. The show faced legal battles on obscenity charges in Boston and Chattanooga, TN with both cases going to the US Supreme Court and winning important victories for free speech! Numerous productions have been staged around the world since then, and numerous recordings of the musical have been released. Several of the songs from its score became Top 40 hits, including Aquarius and Let The Sunshine In, and a successful film version was released in 1979.
Photos by Peter James Zielinski

Producer Michael Butler

The Tribe gathers...

Original cast members dance and sing 'Aquarius'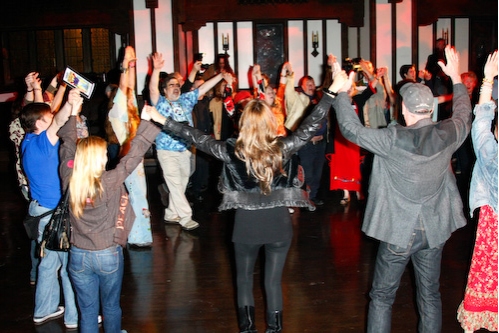 Original cast members dance and sing 'Aquarius'

Tom O'Horgan cuts the cake

Tom O'Horgan and Michael Butler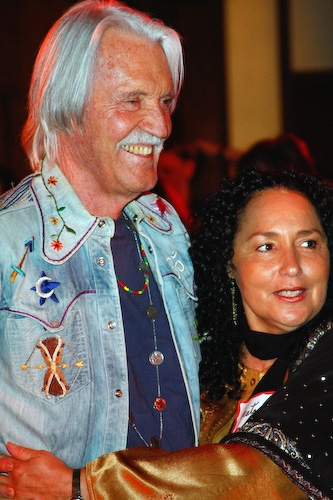 Michael Butler and Leata Galloway

Ben Vereen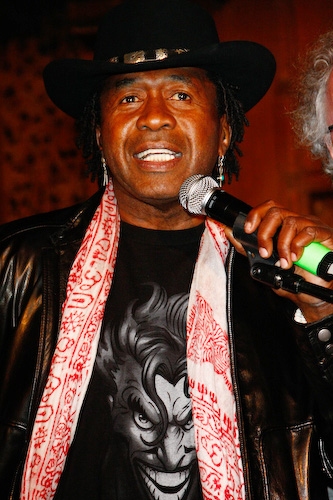 Ben Vereen

Chapman Roberts and Leata Galloway

Marjorie LiPari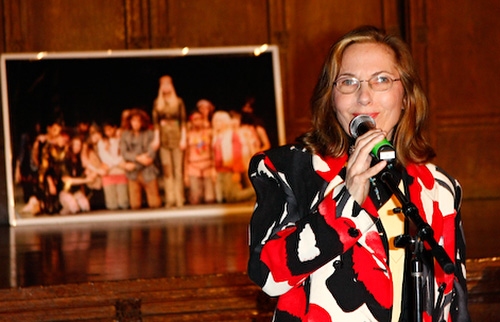 Marjorie LiPari

Tom O'Horgan

Warren Morrell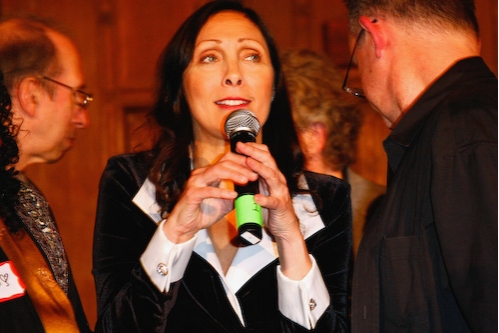 Natalie Mosco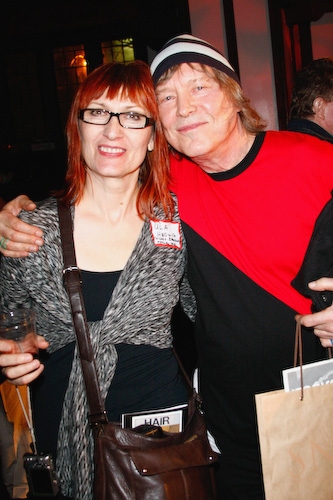 Ula Hedwig and James Rado

Leata Galloway

Robert I. Rubinsky

Original choreographer Julie Arenal

Sally Eaton (I)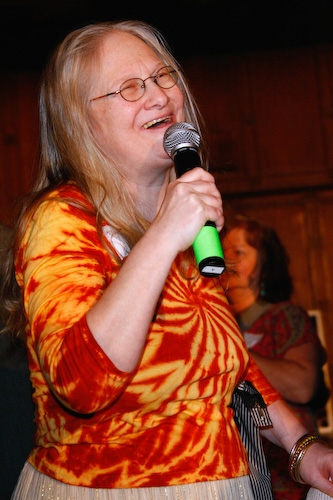 Sally Eaton (I)

James Rado, Tom O'Horgan, and Julie Arenal

James Rado

Tom O'Horgan

Michael Butler
Related Articles
As an Equity actor, Peter is photographing the industry from the inside out. He has performed in numerous shows regionally, sung a duet with Richard (read more...)