Click Here for More Articles on BROADWAY BARES
Photo Coverage: BROADWAY BARES 19.0 'CLICK IT' Backstage Pass - Part Two!
BROADWAY BARES 19.0 "CLICK IT!" was held Sunday, June 21, featuring two performances (9:30 PM & Midnight) at Roseland Ballroom (239 West 52nd Street). BROADWAY BARES 19.0 "CLICK IT!" was produced by and benefited Broadway Cares/ Equity Fights AIDS. BroadwayWorld.com's camera covered every square inch of Roseland to bring you all the "Bare" action. Take a "click" trip backstage to sneak a glance at all the amazing dancers who made the evening a must see event!
Broadway's hottest boiz were grabbing their hard drives and the grlz were ready to play with some brand new software for what was a Broadway Bares that fried more than our mother boards. BROADWAY BARES 19.0 featured over 200 of Broadway's hottest dancers bringing the information superhighway to life that made New York all a "twitter." To see Part One of our "Backstage Pass" click here!
BROADWAY BARES 19.0 "CLICK IT!" was produced by Broadway Cares/Equity Fights AIDS, executive produced by Tony Award-winner Jerry Mitchell (Legally Blonde, Hairspray, Peepshow in Las Vegas), and will be directed by Peter Gregus (Jersey Boys).
The first Broadway Bares in 1992 featured seven dancers stripping on a bar and raised over $8,000. Since then, the 18 previous editions of BROADWAY BARES have collectively raised over $5.5 million to benefit Broadway Cares/Equity Fights AIDS and grown to a full-fledged production featuring over 200 of Broadway's sexiest dancers.
The show also marked the launch of BroadwayBares.com, an online community resource presenting a front-row seat for the hottest show in town BROADWAY BARES, Broadway's finest strip down for a good cause. BroadwayBares.com gives fans of BARES a ticket behind the scenes to see Broadway's sexiest performers displaying some of their greatest assets. Gorgeous stage idols from Broadway's biggest shows will strut their stuff as you've never seen them before.
BroadwayBares.com was developed after Mitchell and iStar Web Solutions, Inc. recognized the need for an online community resource for BROADWAY BARES. The site is a place for fans to not only see their favorite Broadway dancers in and out of some very special "costumes," but also they will get to know them a little: what they dream about when they're on stage and "taking it off;" what they think about in the dressing room before, during, and after the show; and most importantly, why they feel it's important to be a part of BROADWAY BARES.
Broadway Cares/Equity Fights AIDS is the nation's leading industry-based, nonprofit AIDS fundraising and grant-making organization. By drawing upon the talents, resources and generosity of the American theatre community, BC/EFA raises funds for AIDS-related causes and other critical illnesses across the United States. Since its founding in 1988, BC/EFA has raised over $150 million dollars for critically needed services for people with AIDS and other serious illnesses. BC/EFA is the major supporter of seven programs at The Actors' Fund - including The AIDS Initiative, The Phyllis Newman Women's Health Initiative, The Al Hirschfeld Free Health Clinic, The Dancers' Resource and three supportive housing residences. BC/EFA also awards annuAl Grants to over 400 AIDS and family service organizations nationwide.
For more information, call (212) 840-0770 x 268 or visit www.BroadwayCares.org.
Photos by Linda Lenzi

Christopher Sieber and Cheyenne Jackson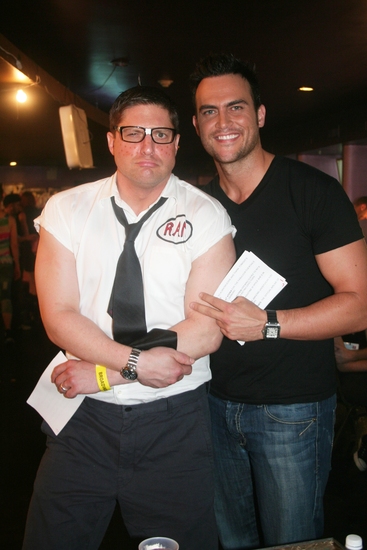 Christopher Sieber and Cheyenne Jackson

Antuan Raimone, Dennis Stowe, Nina Lafarga, Sean Baptiste and Melissa Rae Mahon

Melissa Rae Mahon and Chris Crowthers

Nick Adams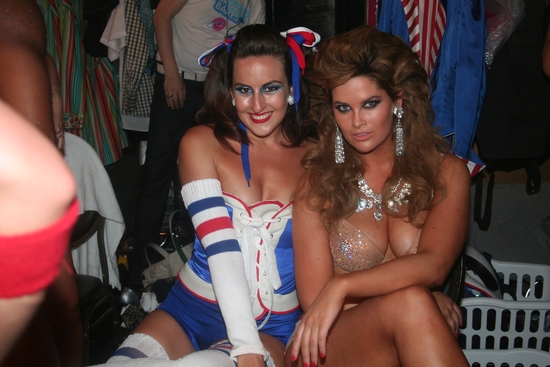 Sarah McLellan and Whitney Thompson

Travis Nesbitt and Franklyn Warfield

Stephanie Gibson and Craig Lowry

Tommy Scrivens, Leah Landau, Colby Lindeman, Alexandra Smith and Hillary Elliott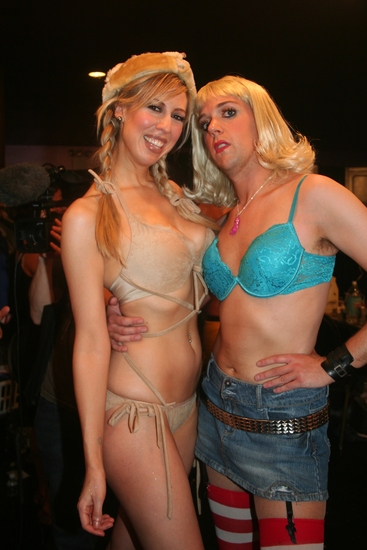 Emily McNamara and Tom Deckman

Danny Marr and William Peters

Ryan Jackson, Holly Ann Butler, Nikka Graff Lanzarone and Michelle Pruiett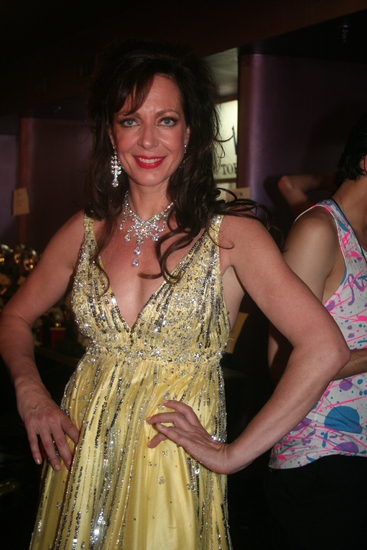 Allison Janney

Allison Janney

Yurel Echezarreta and Shaun Colledge

Sutton Foster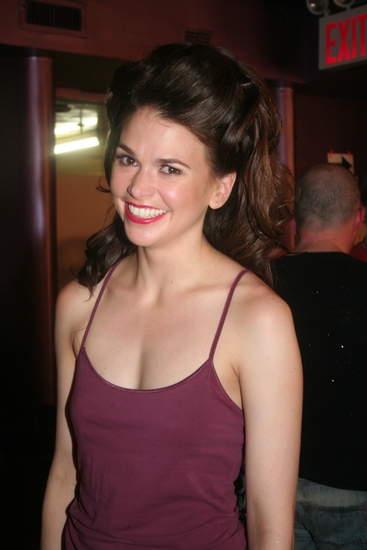 Sutton Foster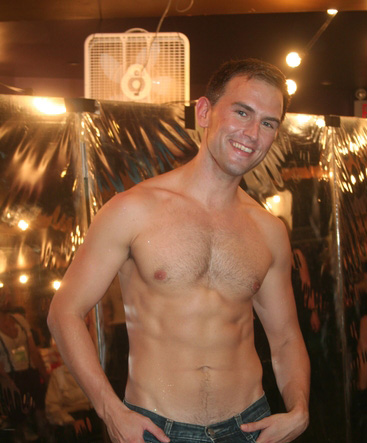 Daniel Reichard

Daniel Reichard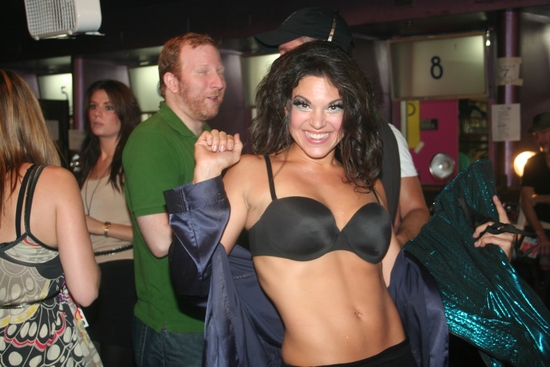 Tracy Jai Edwards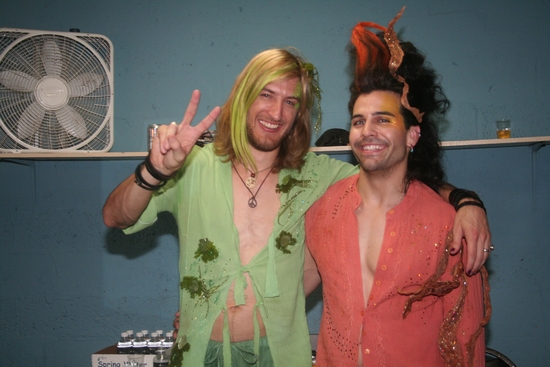 Bryce Ryness and Steel Burkhardt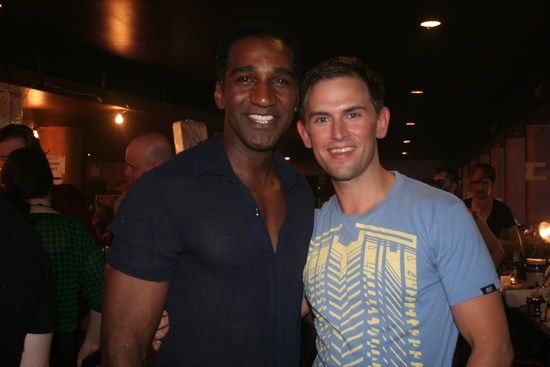 Norm Lewis and Daniel Reichard

Daniel Reichard

Anthony CeFala and Daniel Reichard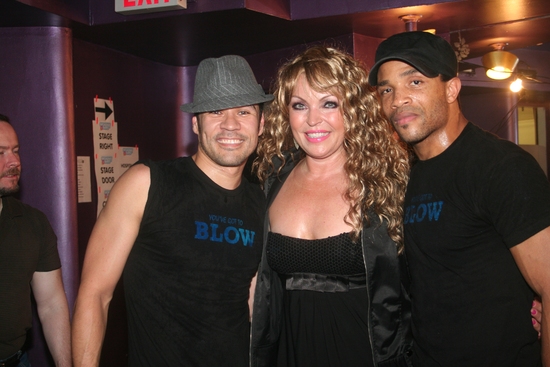 Michael Balderrama, Kristine W and James Harkness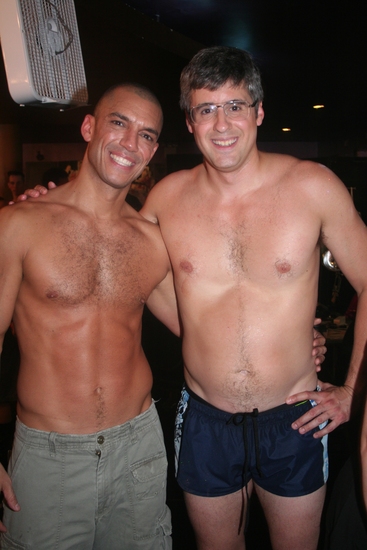 Dennis Stowe and Mo Rocca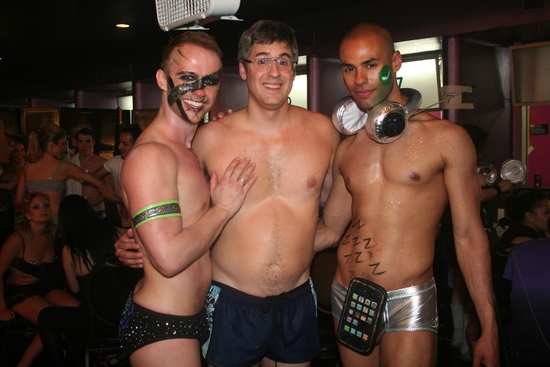 Marty Thomas, Mo Rocca and Robb Sherman

Dani Spieler

Robb Sherman, Paul Riner and Marty Thomas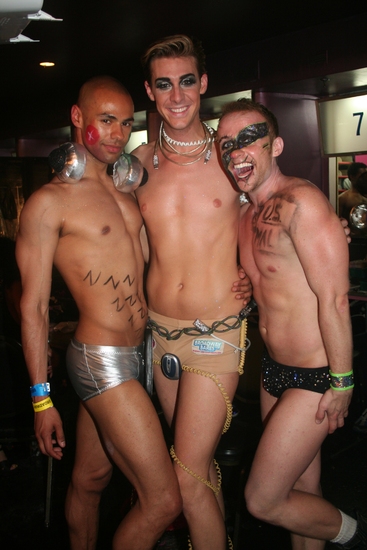 Robb Sherman, Paul Riner and Marty Thomas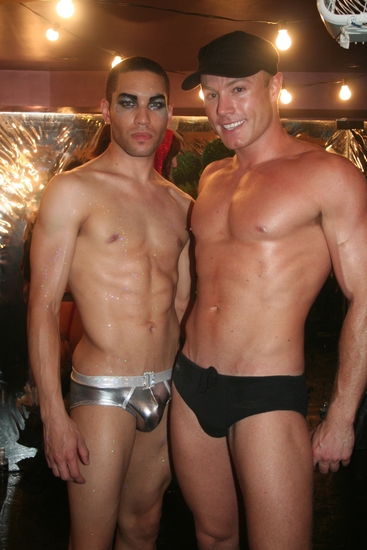 Paul Zahn and Jonathan Grant

Dani Spieler, Brian Spitulnik and Yurel Echezarreta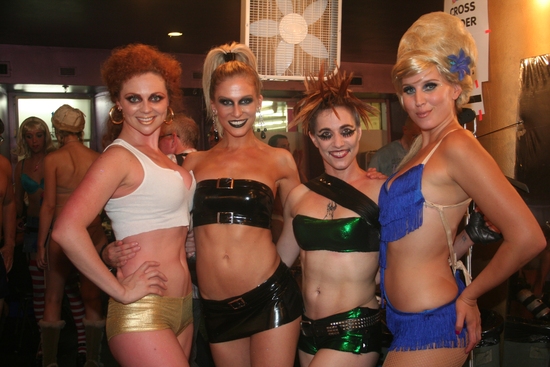 Kristen Beth Williams, Stephanie Gibson, Lisa Gajda and Jessica Brown
Related Articles