Photos: BILLY ELLIOT Celebrates Tony Winning First Year On Broadway!
Billy Elliot the Musical is the funny, heartwarming tale of a young boy with a dream, and a celebration of his triumph against the odds.
Set against the historic British miners' strike of the 1980s, the story follows Billy's journey as a boy in a small mining town who, after stumbling across a ballet class while on his way to a boxing lesson, realizes that his future lay not in the boxing ring but on stage as a dancer.
Featuring music by Elton John, book and lyrics by Lee Hall, choreographed by Peter Darling and directed by Stephen Daldry, Billy Elliot the Musical opened at Broadway's Imperial Theatre (240 W 45th St) Thursday, November 13th and was the winner of ten 2009 Tony Awards including Best Musical.
Tickets for Billy Elliot the Musical range from $41.50 to $136.50, and can be purchased at the Imperial Theatre Box Office (240 West 45th Street) or by calling Telecharge.com at 212-239-6200 or visiting www.Telecharge.com.
The playing schedule for Billy Elliot is as follows: Tuesdays at 7pm, Wednesdays - Saturdays at 8pm, Wednesdays and Saturdays at 2pm and Sundays at 3pm.
Billy Elliot the Musical is produced by Tim Bevan, Eric Fellner, Jon Finn and Sally Greene. Angela Morrison and David Furnish are Executive Producers.
The production features scenic design by Ian MacNeil, costume design by Nicky Gillibrand, lighting design by Rick Fisher and sound design by Paul Arditti.
Musical supervision and orchestrations are by Martin Koch.The one name on everybody's lips is BILLY. BILLY ELLIOT THE MUSICAL is the new show that has captured Broadway's heart and received the best reviews for any musical in years. Called "EXTRAORDINARILY UPLIFTING" by Time Out New York and "INTOXICATING" by The New York Times, BILLY ELLIOT is a joyous, exciting and feel-good celebration of one boy following his heart and making his dreams come true.
Based on the critically acclaimed feature film, BILLY ELLIOT is brought to life by the movie's original creative team - director Stephen Daldry, choreographer Peter Darling and writer Lee Hall - along with music legend Elton John, who has written what the New York Post calls "HIS BEST SCORE YET!" Come discover for yourself the next great Broadway musical, BILLY ELLIOT.
For tickets and information visit www.billyelliotbroadway.com
Photos by Peter James Zielinski

Happy One Year Anniversary Billy Elliott!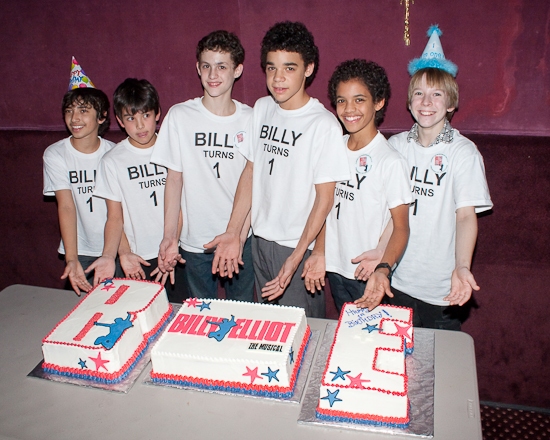 Dayton Tavares, Alex Ko, Trent Kowalik, David Alvarez, Liam Redhead and Tommy Batchelor

Dayton Tavares, Alex Ko, Trent Kowalik, David Alvarez, Liam Redhead and Tommy Batchelor with director Stephen Daldry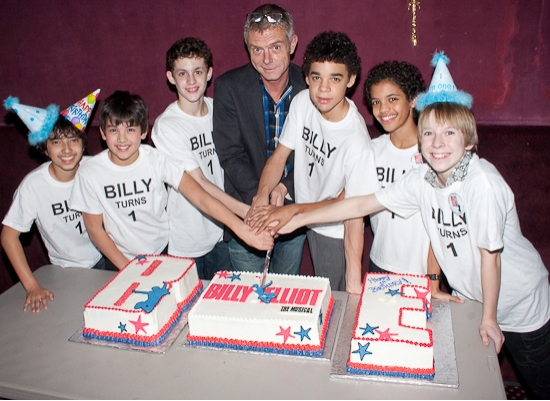 Dayton Tavares, Alex Ko, Trent Kowalik, David Alvarez, Liam Redhead and Tommy Batchelor with director Stephen Daldry

David Alvarez takes a bite out of Billy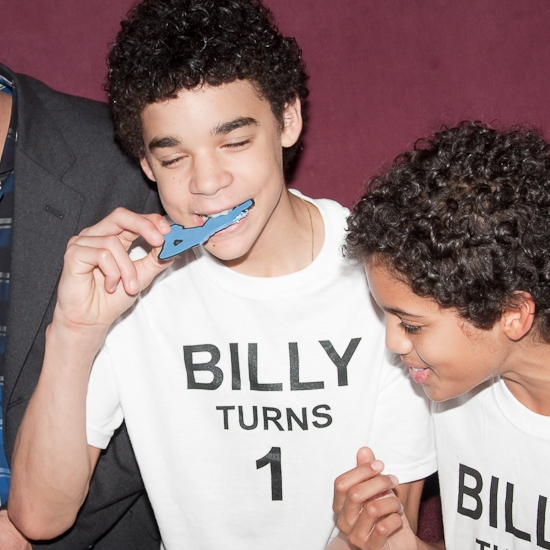 David Alvarez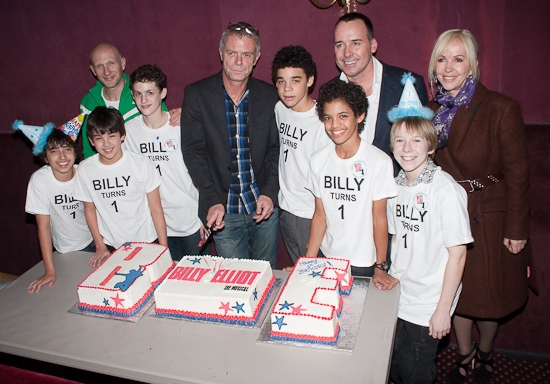 Dayton Tavares, Alex Ko, Trent Kowalik, David Alvarez, Liam Redhead and Tommy Batchelor with Stephen Daldry and producers David Furnish and Sally Greene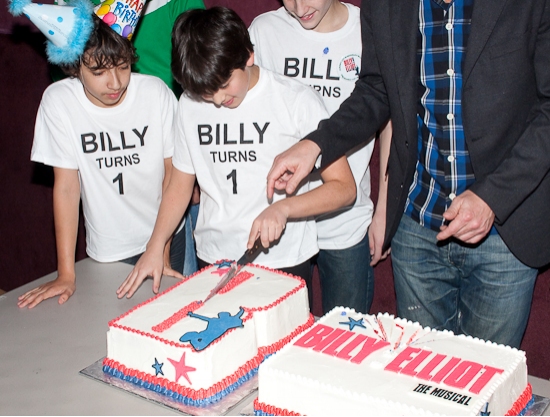 Alex Ko takes a crack at cutting the cake

Dayton Tavares, Alex Ko, Trent Kowalik, David Alvarez, Liam Redhead and Tommy Batchelor with director Stephen Daldry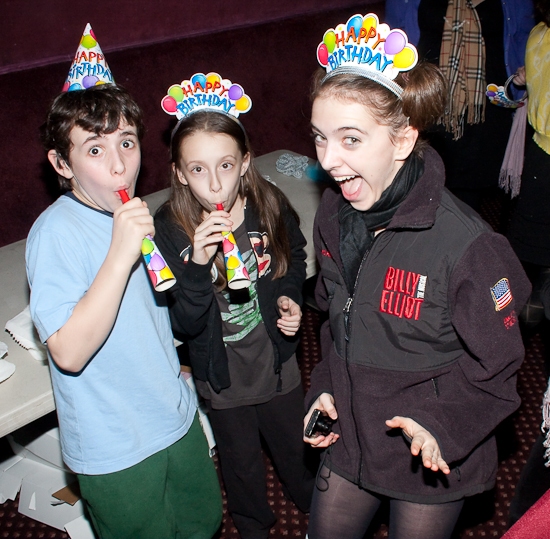 Trevor Braun, Izzy Hanson-Johnston, and Tessa Netting

Stephen Daldry and David Furnish

Mrs. Wilkinson's Ballet Girls