Photo Coverage: AVENUE Q Celebrates 10 Years Onstage!
The Tony Award-winning musical Avenue Q, currently playing off-Broadway at New World Stages, celebrated its 10th anniversary yesterday, July 31. Prior to curtain, Media and Entertainment Commissioner Katherine Oliver presented a proclamation from the City of New York to the musical's cast, creators and producers declaring July 31 as AVENUE Q DAY. BroadwayWorld was there for the milestone performance and you can check out photos from the special curtain call below!
The Tony Award-winning musical Avenue Q has music and lyrics by Robert Lopez and Jeff Marx, book by Jeff Whitty, and is directed by Jason Moore. Avenue Q is based on an original concept by Robert Lopez and Jeff Marx, with puppets conceived and designed by Rick Lyon. Now in its 10th year in New York, Avenue Q is playing at New World Stages (340 W. 50 St.) For performance and ticket information, visit www.avenueq.com.
AVENUE Q opened on July 31, 2003 at the John Golden Theatre; won three 2004 Tony Awards for Best Musical, Best Score, and Best Book of a Musical; and gave 2556 performances (including 22 previews) prior to its move in October 2009 to New World Stages. Variety says, "Of all the musicals hatched in the post-2000 age of irony, this cheeky satire has remained the freshest and funniest." Entertainment Weekly called Avenue Q "Jaw droppingly hilarious," and The New York Times said the show is "inspired, with a pitch-perfect ensemble." NY1 News calls it "The funniest show in town."
AVENUE Q is the hilarious and internationally-acclaimed musical about a group of 20-somethings -- people and puppets alike -- who move to New York with big dreams and tiny bank accounts. Together they live as neighbors on a street in New York as they try to discover their purpose in life. The musical's characters include Princeton, Kate Monster, Trekkie Monster, Lucy, Nicky, Rod, Gary Coleman, Brian and Christmas Eve. The score includes such popular hits as "Everyone's a Little Bit Racist," "If You Were Gay," "The More You Ruv Someone" and "Schadenfreude."
Photo Credit: Walter McBride

"Avenue Q" 10th Anniversary Performance Presentation and Curtain Call

Stage and Set

The Stage and Set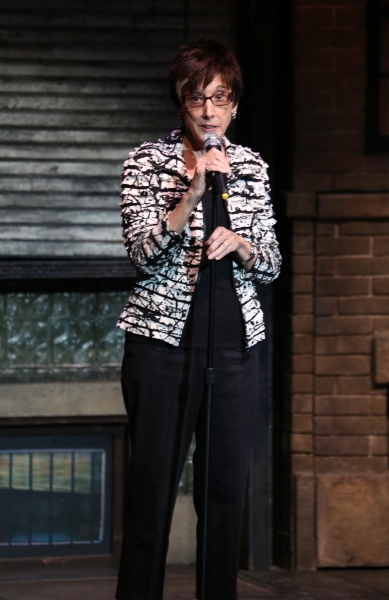 Producer Robyn Goodman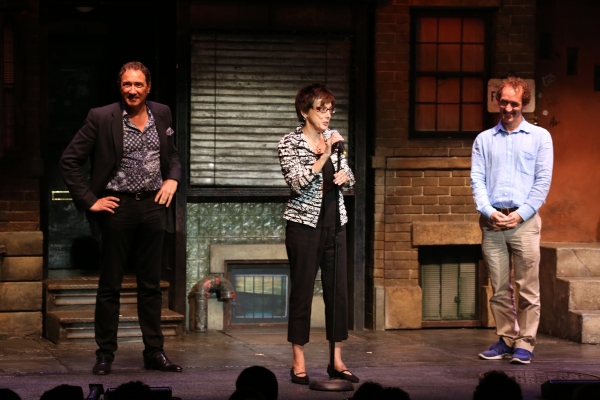 Producer Kevin McCollum, Producer Robyn Goodman and Producer Jeffrey Seller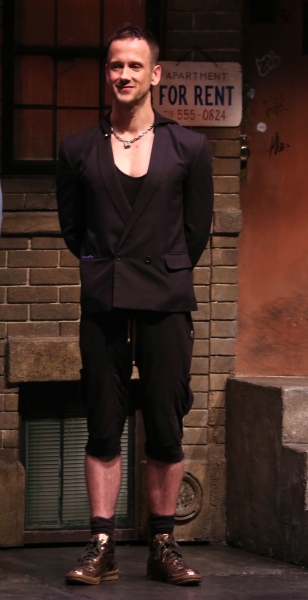 Playwright Jeff Whitty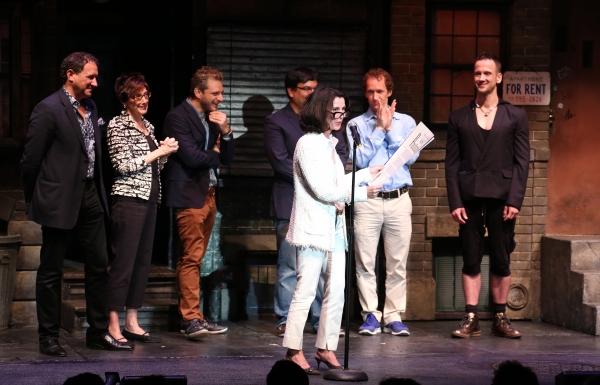 Producer Kevin McCollum, Producer Robyn Goodman, Composer Jeff Marx, Composer Robert Lopez, Producer Jeffrey Seller, Playwright Jeff Whitty and Commissioner Katherine Oliver

Producer Kevin McCollum, Producer Robyn Goodman, Composer Jeff Marx, Composer Robert Lopez, Producer Jeffrey Seller, Playwright Jeff Whitty and Commissioner Katherine Oliver

Producer Kevin McCollum, Producer Robyn Goodman, Composer Jeff Marx, Composer Robert Lopez, Producer Jeffrey Seller, Playwright Jeff Whitty and Commissioner Katherine Oliver

Producer Kevin McCollum, Producer Robyn Goodman, Composer Jeff Marx, Composer Robert Lopez, Producer Jeffrey Seller, Playwright Jeff Whitty and Commissioner Katherine Oliver

Jason Jacoby, Danielle K. Thomas, Sala Iwamatsu, Carmen Ruby Floyd, Darren Bluestone, Veronica J. Kuehn, Nicholas Kohn, Lexy Fridell and Trista Dollison with the cast

Sala Iwamatsu, Carmen Ruby Floyd, Darren Bluestone, Veronica J. Kuehn, Jennifer Barnhart, Nicholas Kohn and the cast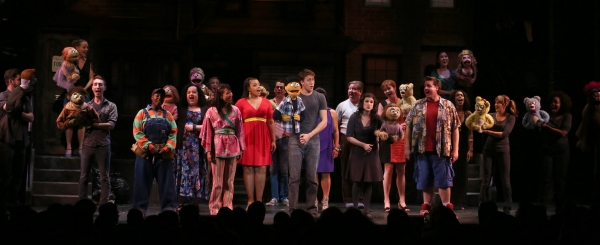 Jason Jacoby, Danielle K. Thomas, Sala Iwamatsu, Carmen Ruby Floyd, Darren Bluestone, Veronica J. Kuehn, Nicholas Kohn, Lexy Fridell, Trista Dollison with the cast

Darren Bluestone with Sala Iwamatsu, Carmen Ruby Floyd, Veronica J. Kuehn, Jennifer Barnhart, Nicholas Kohn and Cast

Darren Bluestone with Sala Iwamatsu, Carmen Ruby Floyd, Veronica J. Kuehn, Jennifer Barnhart, Nicholas Kohn and Cast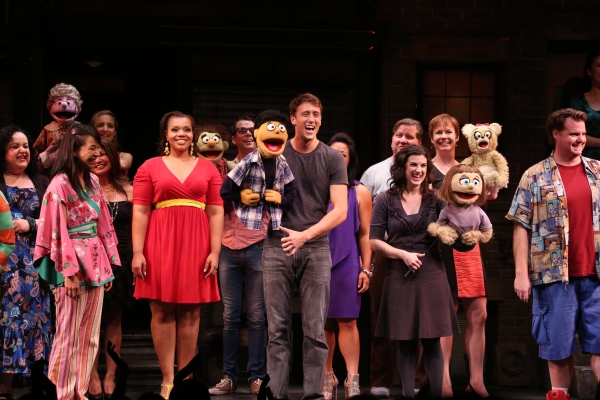 Sala Iwamatsu, Carmen Ruby Floyd, Darren Bluestone, Veronica J. Kuehn, Jennifer Barnhart, Nicholas Kohn and Cast with the cast

Current and Past Cast Members

Related Stories