Michael Cerveris and More Set for Reading of THE SHADOW OF A DOUBT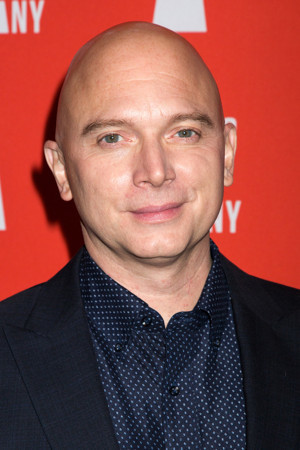 Red Bull Theater today announced the cast for the next REVELATION READING, the New York Premiere of The Shadow of a Doubt by Edith Wharton, directed by Eleanor Holdridge: Emily Brown, Michael Cerveris, Kimberly Chatterjee, Samantha Blaire Cutler, Sanjit De Silva, Adam Harrington, Kathryn Meisle, Amanda Quaid and Brian Wile. This will take place on Monday January 28th at 7:30 PM at the Lucille Lortel Theatre (121 Christopher Street, between Bleecker and Hudson Streets).
The Shadow of a Doubt (1901), a previously unknown, original three act play by Edith Wharton, was recovered in 2016 in the Playscripts and Promptbooks Collection at the Harry Ransom Center, The University of Texas at Austin. A working manuscript also resides at the Billy Rose Theater Division of The New York Public Library. Although renowned for her fiction in multiple literary genres, Wharton also wrote a series of plays, long forgotten, during her career, including The Tightrope, now lost. Her translation of Hermann Suderman's Es Lebe das Leben (The Joy of Living) for actress Mrs. Patrick Campbell brought her residuals for years, to Wharton's surprise. Wharton was an adept playwright and worked with the best talent on Broadway. The Shadow of a Doubt was intended as a matinee for The American Academy at the Dramatic Arts and Empire Theatre Dramatic School.
Set at the turn of the twentieth century in London, The Shadow of a Doubt explores issues of the day, such as social position, remarriage, the roles of women, and euthanasia. Some of these ideas were later reworked in her best-selling novel, The House of Mirth(1905) as well as in the lesser known novel, The Fruit of the Tree (1907), transferred to an American setting. While Wharton moved on to a successful career, she never lost interest in dramatic form. She collaborated with Clyde Fitch to stage The House of Mirth in 1906. Several of her works were later dramatized by others, including The Age of Innocence(1928) starring Katharine Cornell, and The Old Maid, for which Zoe Atkins won the Pulitzer Prize for Drama in 1935.
Edith Wharton (1862-1937) was born into old New York society, the youngest child of affluent and socially prominent parents. She wrote from a very young age, with a volume of poems, Verses, published privately when she was just sixteen. At the age of 23 she married Edward (Teddy) Wharton of Boston, twelve years her senior, eventually divorcing him after 28 years and setting up permanent home in France. In the 1890s her early publications included short stories, often appearing in Scribner's Magazine, poetry, a co-authored influential book on interior design, The Decoration of Houses, a translation of the dramaEs Lebe das Leben, and her first volume of stories, The Greater Inclination. She wrote almost every day of her life, becoming one of America's most popular and prolific novelists. Her successes included The House of Mirth (1905), Ethan Frome (1911), The Custom of the Country (1913), Summer (1917) and The Age of Innocence (1920). Wharton was awarded France's highest decoration, the Légion d'honneur, for her relief work during the First World War. Her last trip to the United States was in 1923 to receive an honorary doctorate from Yale University. She died in France in August 1937, leaving behind a final, unfinished novel, The Buccaneers.
This reading is generously sponsored by Jonathan Reinis Productions. Jonathan Reinis: Broadway: Network, Oh, Hello, Disgraced, Pippin, Lombardi, Wishful Drinking , Jerry Springer: The Opera at Carnegie Hall, How The Grinch Stole Christmas: The Musical, Kiki and Herb: Alive On Broadway, Dame Edna, Russell Simmons's Def Poetry Jam, Bill Maher: Victory Begins at Home, It Ain't Nothin' But the Blues. National Touring productions: Pippin, Wishful Drinking , Guys and Dolls, The Piano Lesson, Ken Hill's Phantom of the Opera, Dame Edna, Picasso At Lapin Agile, Balletfolklorico de Mexico, White Oak Dance Project. San Francisco: Mr. Reinis built and operated the 750 seat Theatre on the Square in San Francisco (1981-2002) and is a member of the Broadway League.
Red Bull Theater continues its OBIE Award-winning Revelation Reading Series, providing the unique opportunity to hear rarely produced classic plays performed by the finest actors in New York.
Red Bull Theater, hailed as "the city's gutsiest classical theater" by Time Out New York, brings rarely seen classic plays to dynamic new life for contemporary audiences, uniting a respect for tradition with a modern sensibility. Named for the rowdy Jacobean playhouse that illegally performed plays in England during the years of Puritan rule,

Red Bull Theater is New York City's home for dynamic performances of great plays that stand the test of time. With the Jacobean plays of Shakespeare and his contemporaries as its cornerstone, the company also produces new works that are in conversation with the classics. A home for artists, scholars and students, Red Bull Theater delights and engages the intellect and imagination of audiences, and strives to make its work accessible, diverse, and welcoming to all. Red Bull Theater believes in the power of great classic stories and plays of heightened language to deepen our understanding of the human condition, in the special ability of live theater to create unique, collective experiences, and the timeless capacity of classical theater to illuminate the events of our times. Variety agreed, hailing Red Bull's work as: "Proof that classical theater can still be surprising after hundreds of years."
Since its debut in 2003 with a production of Shakespeare's Pericles starring Daniel Breaker, Red Bull Theater has served adventurous theatergoers with Off-Broadway Productions, Revelation Readings, and the annual Short New Play Festival. The company also offers outreach programs including Shakespeare in Schools bringing professional actors and teaching artists into public school classrooms; Bull Sessions, free post-play discussions with top scholars; and Master Classes in classical acting led by veteran theater professionals.
For tickets and more information about Revelation Readings, or any of Red Bull Theater's productions and programs, visit www.redbulltheater.com.
Photo Credit: Jennifer Broski
Related Articles
More Hot Stories For You
VIDEO: On This Day, January 16 - Happy Birthday, Lin-Manuel Miranda!
On this day we're celebrating the birthday of the great Lin-Manuel Miranda! ...

VIDEO: HAMILTON Cast Members Reunite For the SAG Nominating Committee
Original cast members from Hamilton reunited on Zoom for a Screen Actors Guild Q&A this weekend. The Zoom call featured Lin-Manuel Miranda, Daveed Dig...

10 BRIDGERTON The Musical TikToks That We're Obsessed With
This idea started by songwriter Abigail Barlow who asked the question, 'Okay, but what if Bridgerton was a musical?'...

IATSE Calls For Turning Live Performance Venues into Vaccination Sites
IATSE, the union that represents the workers behind-the-scenes at live performance venues, tweeted earlier this week in support of turning venues into...

Virtual Theatre This Weekend: January 16-17- with Kelli O'Hara, Adam Pascal, and More!
Broadway might be dark, but that doesn't mean that theatre isn't happening everywhere! Below, check out where you can get your daily fix of Broadway t...

VIDEO: On This Day, January 18- RAGTIME Opens on Broadway!
Today we celebrate Ragtime the Musical, which opened on Broadway on this day in 1998. ...