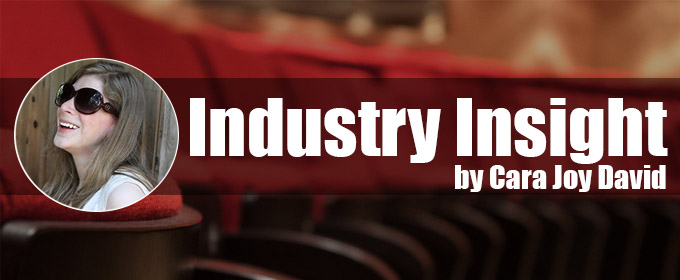 Industry Insight - by Cara Joy David
Industry Editor Exclusive: 1984 and Beyond - How the Tony Awards Committee Makes Their Determinations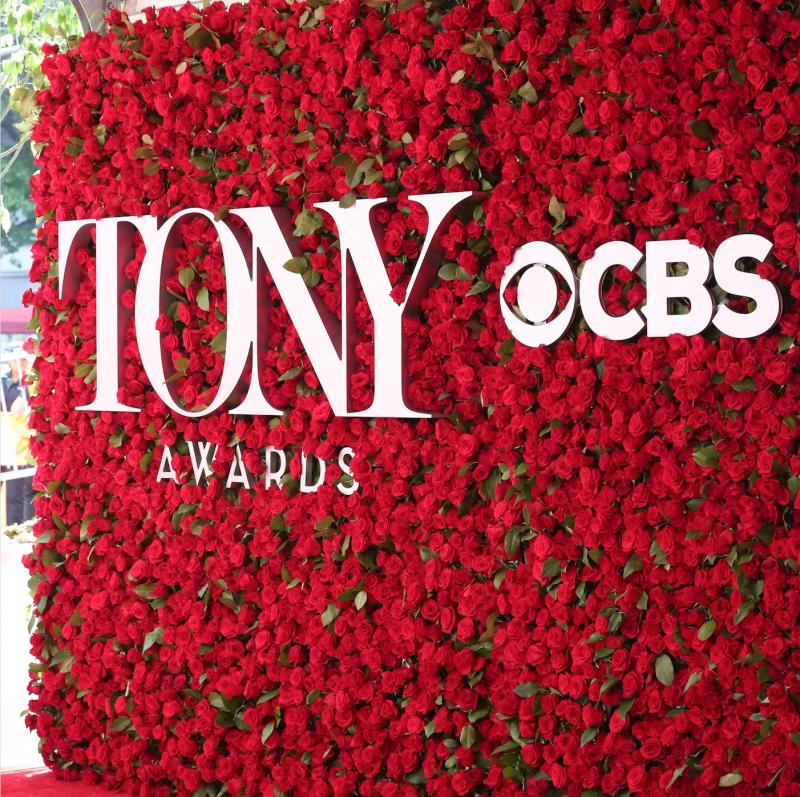 A couple of weeks ago, the Tony Awards Administration Committee made news when it declared 1984 ineligible to receive a Tony Award. The decision covered not only the play itself, but everyone who worked on it. What happened?
The official statement from the Tony folks was generic: "1984 has been deemed ineligible by the Tony Awards Administration Committee. The show did not fulfill all of the eligibility requirements, as outlined by the Tony Rules and Regulations." News quickly spread that nominator Jose Antonio Vargas, a journalist, had not been invited, breaking the Tony rules which state you have to invite all the nominators and voters. There are 50 nominators, each invited by the press office (which had no comment on the issue). Why the production chose not to invite Vargas is unknown. The New York Times reported 1984 producer Scott Rudin had a beef with Vargas because of the writer's criticism of the film THE SOCIAL NETWORK, which Rudin also produced. That does not make much sense to me because Vargas is not a new nominator, so an issue from 2010 (the year the movie was released) would have impacted him before now. But we don't know the complete truth and we may never know it. We also don't know if Vargas will be invited to Rudin's upcoming shows--and he is a lead producer on at least three more this season--though one would think so.
The thing to understand for the future is how these things work. This season there were 50 nominators announced. To give you an idea of how that number has risen in the last decade: for the 2007-2008 season it was 27 and then it started growing. Each season there started to be additional nominators, perhaps because of a desire to diversify the pool. Though surprisingly this season the number is down from last season's tally of 51. Of course not everyone nominates. Every year a certain amount of people back out, sometimes because of conflicts of interest but also often because they failed to see all the shows. Last season nine stepped aside. This season, of the 50 announced, composer/lyricist/orchestrator Tom Kitt has already withdrawn because of his involvement in the new musical SPONGEBOB SQUAREPANTS. Producers have to invite the current list of those nominating though. That is what makes this seemingly controversial decision non-controversial: the rules clearly state producers need to invite all nominators and voters.
The Administration Committee has great discretion otherwise. Too much in many cases in fact. The Tony Awards Administration Committee is comprised of 24 members, of whom 10 are designated by the Wing, 10 by the League, and one each by the Dramatists Guild, Actors' Equity Association, United Scenic Artists, and the Society of Stage Directors and Choreographers. There are alternates so the number stays consistent if someone is conflicted and has to drop out. These folks determine a ton throughout the season.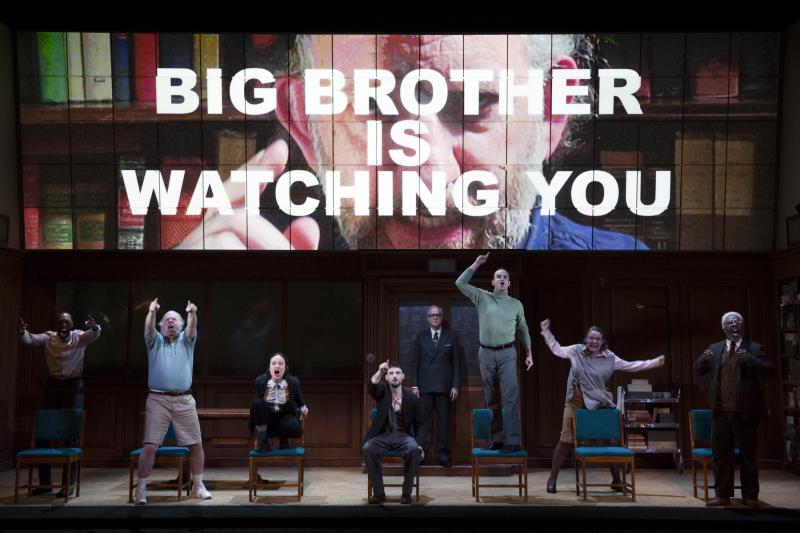 Usually Tony eligibility goes along with opening night billing. Actors above the title are leads, below featured. However billing doesn't always match with reality. Sometimes star names go above-the-title even when the relevant actor has a small role; other times everyone is below-the-title, even clear leads. A producer must provide the Tony Awards Administration Committee a letter expressing what his/her position is regarding the categorization of productions and potential nominees, whether that letter says simply "we agree the opening night title page should remain as-is for nominating purposes" or whether a modification is requested. If a modification is requested, the reasons for this must be spelled out. Then the Administration Committee can do what it wishes. In 2013, I was extremely angry that the Administration Committee chose to make Kristine Nielsen, perennially below-the-title, eligible in the lead actress category without a request from the producers of VANYA AND SONIA AND MASHA AND SPIKE. She would have won featured, but Cicely Tyson was too much competition in lead. On occasion, the Committee goes against the wishes of even powerful producers (SHUFFLE ALONG as new musical, for example) and then sometimes they do perplexing things upon request (for instance Chita Rivera is moved down to featured for the revival of THE MYSTERY OF EDWIN DROOD when that character was considered a lead when the show was on Broadway originally). Last season I was surprised that the Administration Committee confirmed no one from PARAMOUR was a lead, despite it being obvious that there was a male and female lead of that show.
And the above is just choices regarding acting. The Administration Committee sets the rules and enforces them more generally. Particularly troubling is the latitude the members are given to decide what is a "classic" and therefore eligible as a revival even if it has never been on Broadway before. Also there is a rule that even if a show isn't eligible for various reasons other than that they didn't invite nominators or voters, elements of the production that do not "substantially duplicate any prior presentation of the play or musical" can be eligible. So new designers, choreographers, actors and directors are often eligible even if a show is not. There is discretion on what it means to "substantially duplicate" though: last season CATS' producers thought Andy Blankenbuehler, whose work was "based on the original choreography by Gillian Lynne," was new enough to garner eligibility, the Administration Committee disagreed. Christopher Gattelli, on the other hand, was nominated for the Lincoln Center revival of THE KING AND I, despite his work being "based on the original choreography by Jerome Robbins." I thought the book of GIGI should be eligible, the Tony Awards folks did not.
Eligibility rulings are made throughout the season and each time they come in we read and analyze them within minutes. Sometimes they are demonstrably wrong and reconsiderations are granted - I personally take some credit in Jason Robert Brown getting a Tony nomination for URBAN COWBOY after his work was originally deemed ineligible. But back then there was a precise guideline: over 50% of a score was new, it could be eligible. Now it is more amorphous, with producers self-reporting what percentage of a score is new and the Administration Committee determining eligibility without a set rule. (Although I suspect it is still in practice 50%, nothing has been close enough to test it in recent years.) An appeal and reversal requires more than "I think you got it wrong." In fact, under the rules, technically Administration Committee decisions are not to be changed. So, while it has happened, it's extremely rare.
Therefore 1984 will remain ineligible. In a season of few plays, no elements of 1984 will be in contention for any Tonys. As the show is closed, it didn't need to splash those nominations in promotional ads. One must think that the people who could have been nominated would have liked the honor however.