Idina Menzel Reveals the Advice She Gave to Cynthia Erivo For the WICKED Movie
Menzel's new children's book, "Loud Mouse," is out today.
Original Elphaba Idina Menzel has revealed the advice that she gave to Cynthia Erivo, who will be playing the role in Jon M. Chu's upcoming two-part film adaption of Wicked.
"I've congratulated her and she sort of asked me just to be a part of it and be there. And I offered to be in her ear if she wants me to and to give her a space because she doesn't need my help to be quite honest," Menzel said to Entertainment Weekly.
Menzel went on to relate her advice to the plot of her new children's book, "Loud Mouse," that she wrote with her sister, Cara Mentzel, which follows two mouse sisters. When one of the mice is afraid to use her big, beautiful voice, the support from her sister inspires her to embrace her talents.
"Just always keep in mind what the whole story was about," Menzel continued to explain. "Similar to our book is just like not being afraid of what makes you beautiful and powerful. And if you stay true to that, then you'll be true to Elphaba."
Menzel wrote and released a new song inspired by the book. Listen here:
Idina Menzel won a Tony Award for originating the role of Elphaba in Wicked on Broadway in 2003. She starred in the show alongside Kristin Chenoweth, who was also nominated for a Tony Award for her performance.
Chenoweth previously revealed the advice that she gave to Ariana Grande, who will be playing Glinda in the new film adaption, telling her to "find her own Glinda." Chenoweth has also campaigned to make a cameo appearance in the film alongside Menzel.
Erivo and Grande will be joined by Jonathan Bailey as Fiyero in the upcoming film, helmed by In the Heights director Jon M. Chu. The film is currently in rehearsals with principal photography slated to begin in November.
The film will be released in two parts, the first being released during the 2024 holiday season and the next part being released the year after.
Before Dorothy, before the flying house, and before the yellow brick road, there was Elphaba and Galinda. Born with emerald-green skin, Elphaba is smart, fiery, misunderstood and possesses extraordinary talent. When circumstances force her to room with the bubbly blonde and exceptionally popular, Galinda, their initial rivalry turns into the unlikeliest of friendships.
More information on the upcoming Wicked movie can be found here.
Idina Menzel rose to fame for her role as 'Maureen' in the popular Broadway musical RENT, and her career took off when she won a Tony Award for her role as 'Elphaba, the Wicked Witch of the West,' in the smash musical, WICKED. Her voice can be heard as 'Elsa' in Disney's Oscar® winning Frozen, the second highest grossing animated films of all time.
Menzel has also been seen in Lifetime's recent Beaches remake and in Prime Video's musical adaption of Cinderella. She will be seen in the upcoming Disney+ film Disenchanted.
Menzel was previously seen on Broadway in the original production IF/THEN, for which she earned her third Tony nomination. She also starred in Michael John LaChiusa's musical SEE WHAT I WANNA SEE, directed by Ted Sperling at The Public Theater. Other Off-Broadway credits include the pre-Broadway production of RENT and THE VAGINA MONOLOGUES.
Cynthia Erivo made her Broadway debut reprising her starring role as 'Celie' in the critically acclaimed revival of "The Color Purple." She first played the role in 2013 at London's Menier Chocolate Factory and her performance on Broadway earned her several awards, including the Tony Award for Best Performance by an Actress in a Leading Role in a Musical.

Related Stories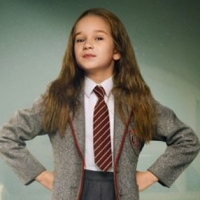 Broadway Streaming Guide: December 2022 - Where to Watch MATILDA THE MUSICAL & More New Releases!

December 3, 2022

2022 is going out with a bang with new movies, series, and concerts to keep Broadway fans entertained all month long! From the new film adaptation of Matilda the Musical to Idina Menzel's new documentary on Disney+, December's streaming guide has something for everyone!
---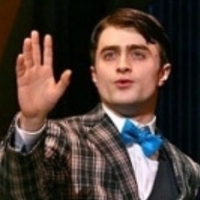 HARRY POTTER Stars Who Have Appeared on Broadway

December 3, 2022

To celebrate Daniel Radcliffe's return to theatre in the Off-Broadway revival of Merrily We Roll Along, we are taking a look back at the stage careers of he and his fellow Harry Potter film cast members. Keep reading to find out times you may have seen Rupert Grint, Alan Rickman, Maggie Smith, Ralph Fiennes, Imelda Staunton, and more onstage!
---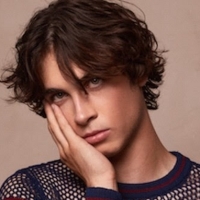 VIDEO: Aidan Bissett Shares Video for 'I Can't Be Your Friend'

December 2, 2022

Aidan Bissett writes the book on the notion of being "just friends" with someone you're attracted to in the official video for "I Can't Be Your Friend," which is out now. Directed by Brooke James (Troye Sivan), the clip finds Bissett and the object of his affection (played by Faith Hines) going in circles and moving in for a kiss that never comes.
---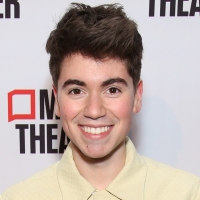 Noah Galvin to Star In Meet Cute's Holiday Rom-Com Series

December 2, 2022

Noah Galvin will star in Meet Cute's December series, "Christmasuzannukkah." Noah Galvin is best known for playing Dr. Asher Wolke in the TV series The Good Doctor, Kenny O'Neal in the ABC sitcom The Real O'Neals and for taking the lead role in the Broadway musical Dear Evan Hansen.
---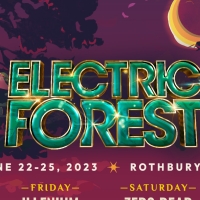 Electric Forest Announces 2023 Initial Lineup

December 2, 2022

Electric Forest announces the much anticipated 2023 Initial Lineup for the adored music, camping, and arts festival in Rothbury, MI from June 22 - 25, 2023. After the reunion of a lifetime in 2022, Electric Forest returns with an impressive lineup of Electric Forest favorites, acclaimed headliners, and innovative emerging artists.
---