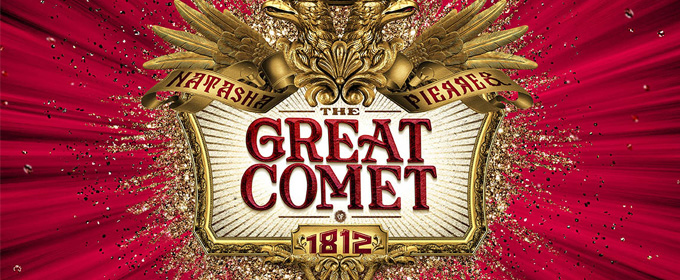 Click Here for More Articles on NATASHA, PIERRE AND THE GREAT COMET OF 1812
Happy Trails: THE GREAT COMET Shines Last Light on Broadway Today
Natasha, Pierre, and the Great Comet of 1812 closes today, September 3. The twelve-time Tony nominated new musical concludes its run just weeks after the controversy of replacing Okieriete Onaodowan with Mandy Patinkin - who withdrew from the production following public outcry.
THE GREAT COMET starred multi-platinum recording artist Josh Groban in his Broadway debut. Inspired by a 70-page slice of War and Peace, this "vibrant, thrillingly imagined new musical" (The New York Times) is "stunning and blazingly original" (Entertainment Weekly) and brings us just inches from Tolstoy's brash young lovers as they light up Moscow in a "heaven-sent fireball" (The New York Times) of romance and passion.
Natasha is young, Anatole is hot, and Andrey isn't here... but what about Pierre? Natasha is a beautiful ingénue visiting Moscow while she waits for her beloved fiancé Andrey to return from the war. In a moment of indiscretion, she is seduced by the dashing (but already married) Anatole and her position in society is ruined. Her only hope lies with Pierre (Groban), the lonely outsider whose love and compassion for Natasha may be the key to her redemption... and to the renewal of his own soul.
Created by Dave Malloy (Ghost Quartet, Preludes) and directed by Rachel Chavkin, NATASHA, PIERRE & THE GREAT COMET OF 1812 began previews on October 18, and officially opened Monday, November 14, 2016.
Take a look at the show's journey on Broadway below.
---
On July 28, 2016 some cast members performed a preview of the show in Bryant Park.
---
On September 15, we got our first look at the marquee.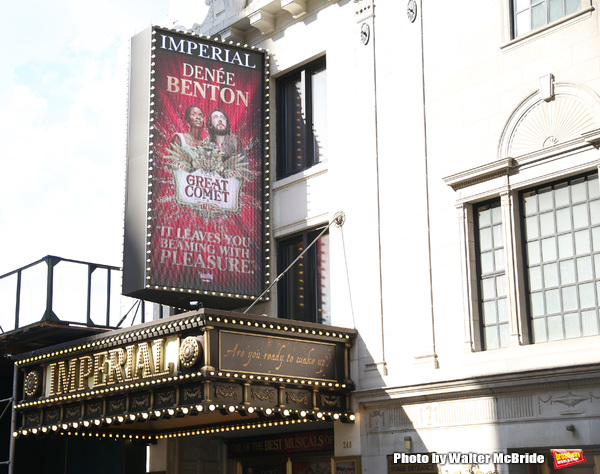 ---
On November 13, we got our first look at production photos of the cast of Great Comet.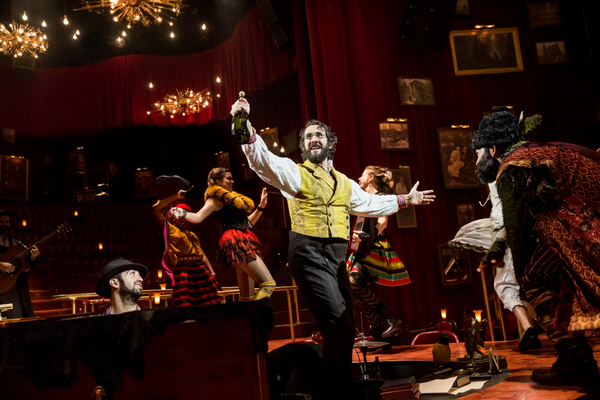 ---
The show officially opened on November 14.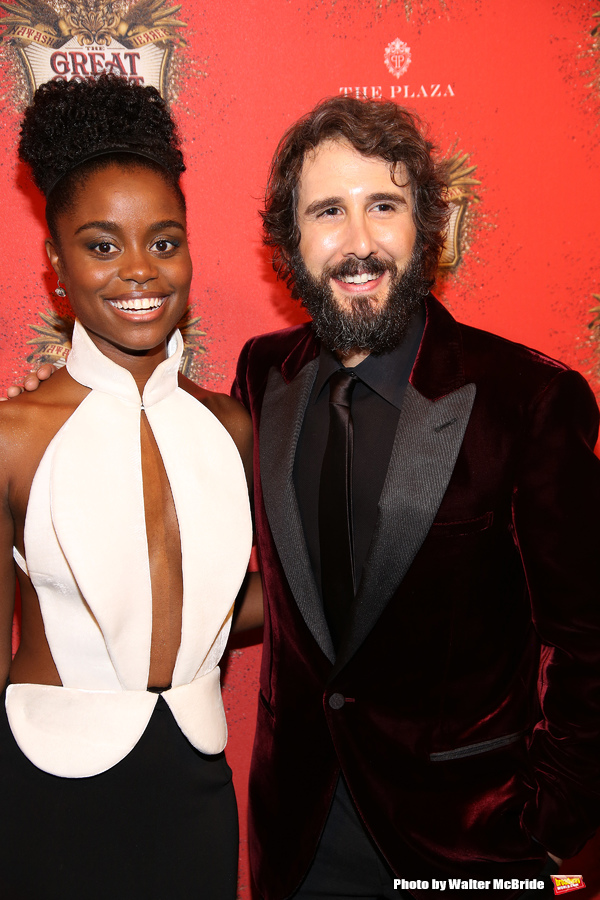 ---
On January 13, 2017 the cast celebrated their book release at Barnes and Noble.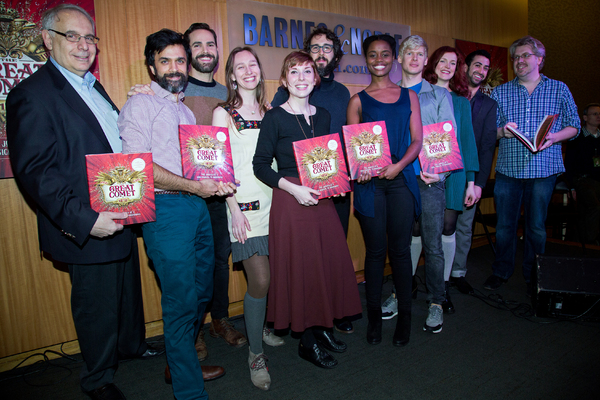 ---
The cast celebrated 100 performances on February 9th.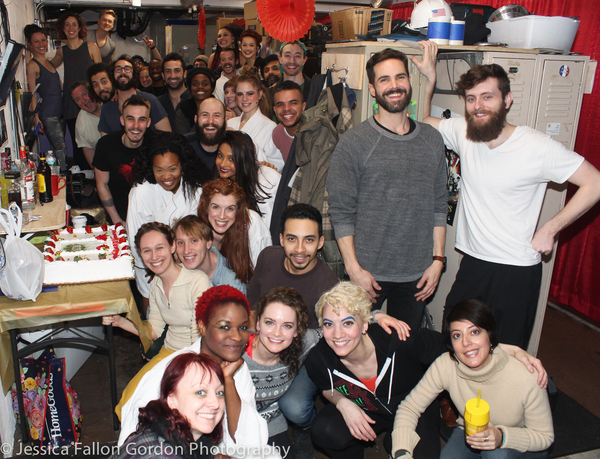 ---
On February 13, fans lent their voices to the Great Comet cast album by teaming up with Dave Malloy and some of the cast to record vocals on some of the larger chorus numbers, as well as play the show's famous egg shakers.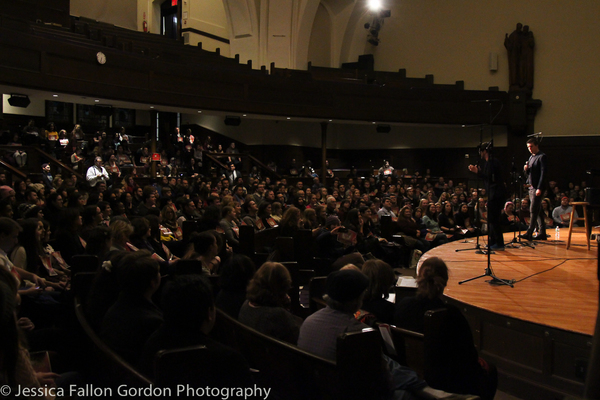 ---
On March 30, original Broadway Natasha, Denee Benton gave us a look into the recording studio while the cast recorded the album.
---
On April 3, the cast came together to perform at espace for Culture For One's Fifth Annual Benefit which raised $290,000 to provide the under-served youth in NYC's foster care system with access to the arts.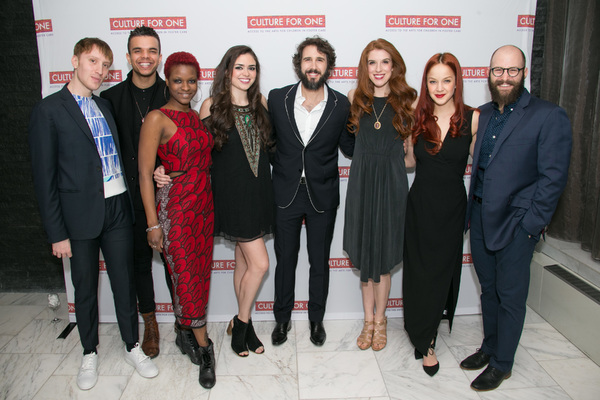 ---
On April 7, the official music video for Sonya Alone was released, featuring original Broadway Sonya, Brittain Ashford.
---
On April 4, some of the cast performed on Good Morning America.
---
The cast released a video of the recording session for In My House, featuring Denee Benton, Brittain Ashford, and Grace McLean.
---
The show released a music video for the song Charming, featuring Amber Gray who played Helene.
---
On May 5, the show's creator Dave Malloy took his first Broadway bow in the role of Pierre.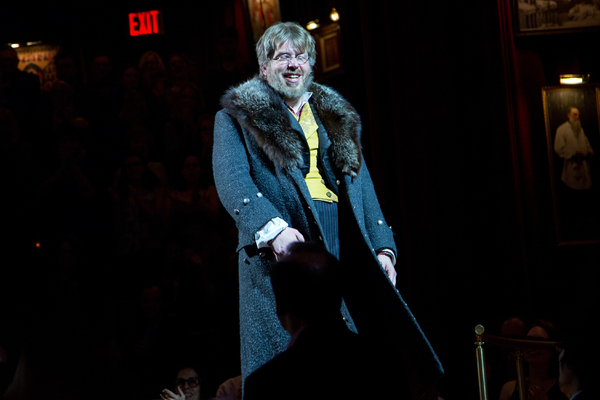 ---
In May, several of the cast and crew were nominated for Tonys for their roles in this production, including Josh Gorban, Dave Malloy, Lucas Steele, Sam Pinkleton, and Paloma Young. Check out their nominee interviews below.
---
In June, Great Comet won the Actors Equity Association ACCA Award.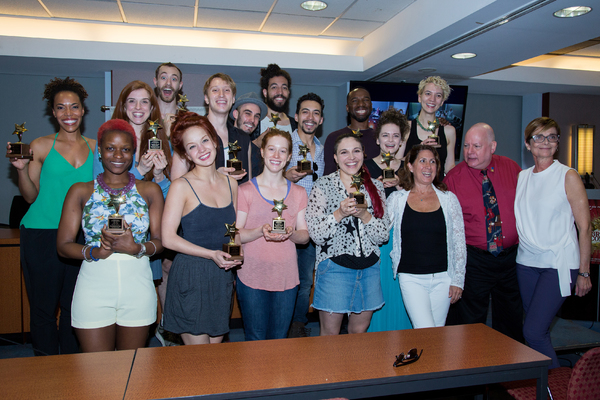 ---
On July 5, Ingrid Michaelson made her Broadway debut as Sonya.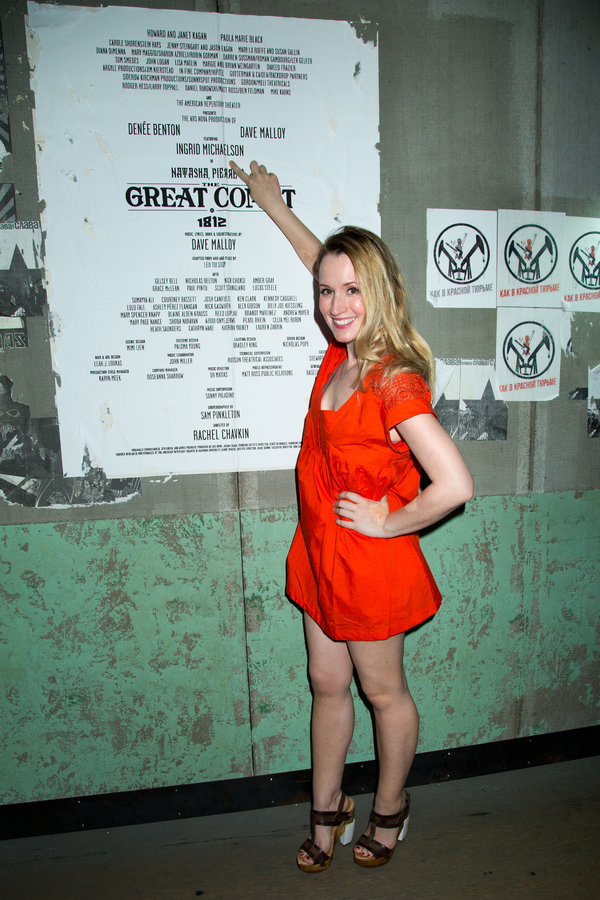 ---
Shortly after, Ingird released a video of herself and Brittain Ashford singing Sonya Alone.
---
Okieriete "Oak" Onaodowan began his run as Pierre on July 11.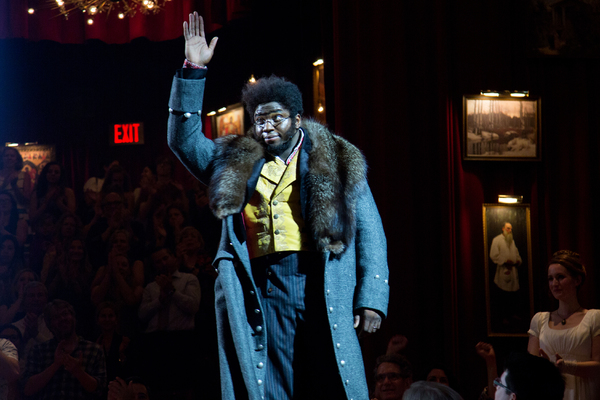 ---
On August 28, the cast performed at Broadway at the W.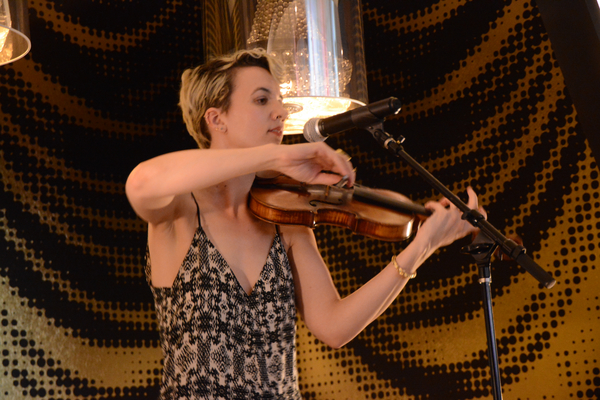 ---
On August 8, the show announced it would be closing. Plans for a national tour of THE GREAT COMET are underway with an expected launch in 2019. At the time of closing THE GREAT COMET will have played 32 previews and 336 regular performances.