HAMILTON Inspires Library of Congress to Digitize Historical Documents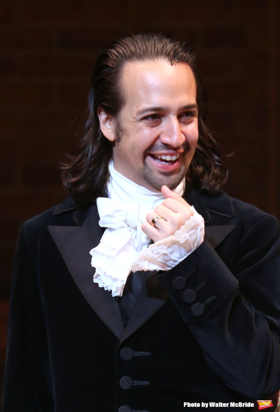 Following the enormous popularity of the Tony Award winning musical HAMILTON, The Library of Congress has now digitized a collection of historical documents written by the Founding Father. The collection, consisting of approximately 12,000 items dating from 1708 to 1917, are now available online here
The papers of Alexander Hamilton (ca. 1757-1804), first treasury secretary of the United States, consist of his personal and public correspondence, drafts of his writings (although not his Federalist essays), and correspondence among members of the Hamilton and Schuyler families. The collection includes documents Hamilton's impoverished Caribbean boyhood; events in the lives of his family and that of his wife, Elizabeth Schuyler Hamilton; his experience as a Revolutionary War officer and aide-de-camp to General George Washington; his terms as a New York delegate to the Continental Congress (1782-1783) and the Constitutional Convention (1787); and his careers as a New York state legislator, United States treasury secretary (1789-1795), political writer, and lawyer in private practice. Most of the papers date from 1777 until Hamilton's death in 1804.
Among the many correspondents in the papers are John Adams, Angelica Schuyler Church, Henry Clay, Elizabeth Schuyler Hamilton, John Jay, Thomas Jefferson, Rufus King, the Marquis de Lafayette, Pierre Charles L'Enfant, James McHenry, James Monroe, Robert Morris, Timothy Pickering, Charles Cotesworth Pinckney, Philip Schuyler, Baron von Steuben, Robert Troup, George Washington, James Wilkinson, and Oliver Wolcott, Jr.
Click here for additional information
With book, music and lyrics by Lin-Manuel Miranda, direction by Thomas Kail, choreography by Andy Blankenbuehler, music direction/orchestrations by Alex Lacamoire, Hamilton is based on Ron Chernow's biography of Founding Father Alexander Hamilton. The musical won eleven 2016 Tony Awards including Best Musical, Score, Book of a Musical, Direction of a Musical, Choreography and Orchestrations. Mr. Miranda received the Pulitzer Prize for Drama for Hamilton.
HAMILTON is the story of America's Founding Father Alexander Hamilton, an immigrant from the West Indies who became George Washington's right-hand man during the Revolutionary War, and was the new nation's first Treasury Secretary. Featuring a score that blends hip-hop, jazz, blues, rap, R&B and Broadway, Hamilton is the story of America then, told by America now.
The musical is produced by Jeffrey Seller, Sander Jacobs, Jill Furman and The Public Theater. The Hamilton Original Broadway Cast Recording - recipient of the 2016 Grammy for Best Musical Theatre Album and a regular on numerous Billboard top 10 lists - is available everywhere nationwide.
Photo Credit: Walter McBride / WM Photos