Click Here for More Articles on NEW YORK CITY
Chris Harder to Bring PORN TO BE A STAR to Stonewall Inn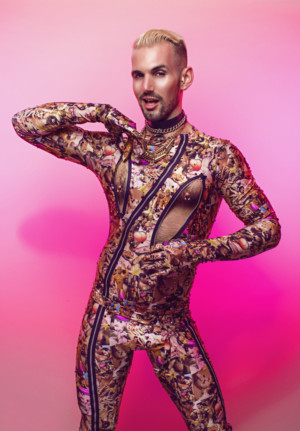 Chris Harder will bring PORN TO BE A STAR to Stonewall Inn, November 29 & 30 and December 3, 6 & 7.
Burlesque performer, porn star and writer Chris Harder is back and harder than ever with his one man show, Porn to be a Star! Loosely based on his own experiences in porn, Harder takes you by the hand on an up, close, and in your face search for fame, followers and a place to shine in the gay adult industry. Featuring new characters and plenty of surprises to unzip, you have definitely not seen Harder like this yet!
Set around the annual Dirty Dish Porn Awards, Harder introduces you to a variety of adult performers, directors and even his mother, all weighing in on the coveted Porn Star of the Year trophy. Who will take home the title? Zach Parks, the trailer park kid turned Twitter socialite? Gay for pay bang bro's, Patrick and Duncan? Or that home grown, homo-from-the-range himself, Chris Harder? (He'll put a camera anywhere, you know.) You'll have to click at the Dish to find out.
Porn to be a Star is directed by Obie Award-winning performer and playwright David Drake with light design by Kristopher Anton. Incorporating elements of Burlesque, video, and theater, Porn to be a Star is funny, shocking and biting in all the right places.
IF YOU GO:
Chris Harder
PORN TO BE A STAR
NOV 29, 30 AND DEC 3, 6, 7
Stonewall Inn, 53 Christopher St, New York, NY 10014
7:30 Doors/8pm Show
$18 General Admission/$25 Reserved Seating
Ticket link: bit.ly/2humZBZ