Broadway Veteran Danny Aiello Passes Away at 86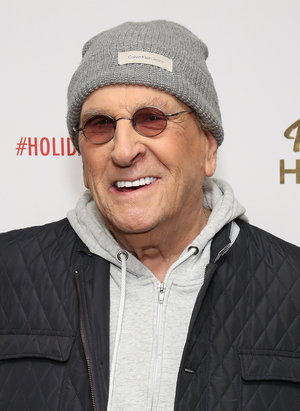 BroadwayWorld has just learned that stage and screen star Danny Aiello passed away yesterday, December 12, from a 'sudden illness.' He was 86 years old.
Aiello appeared in numerous motion pictures, including The Godfather Part II (1974), The Front (1976), Once Upon a Time in America (1984), The Purple Rose of Cairo (1985), Moonstruck (1987), Harlem Nights (1989), Hudson Hawk (1991), Ruby (1992), Léon: The Professional (1994), 2 Days in the Valley (1996), Dinner Rush (2000), and Lucky Number Slevin (2006). He had a pivotal role in the Spike Lee film Do the Right Thing (1989) as Salvatore "Sal" Frangione, earning a nomination for the Academy Award for Best Supporting Actor.
Aiello's Broadway credits include Gemini, The Floating Light Bulb, Hurlyburly, The House of Blue Leaves, Wheelbarrow Closers, Knockout, Lamppost Reunion, and most recently, Home for the Holidays. In July 2011, Aiello appeared Off Broadway in the two-act drama The Shoemaker, written by Susan Charlotte and directed by Antony Marsellis.
Aiello, the fifth of six children, was born on West 68th Street, Manhattan, the son of parents, Frances (née Pietrocova), a seamstress, and Daniel Louis Aiello. He moved to the South Bronx when he was seven, and later attended James Monroe High School.
Photo Credit: Walter McBride / WM Photos
Related Articles
More Hot Stories For You
Tommy DeVito, One of the Founding Members of The Four Seasons, Passes Away From COVID-19
Tommy DeVito, one of the founding members of The Four Seasons has died from COVID-19 at 92 years old. ...

Marc Kudisch and More Will Lead SOMETHING'S COMING, New Play on the Making of WEST SIDE STORY, Kicking Off The New Works Virtual Festival
The New Works Virtual Festival, now scheduled to take place from Sunday October 25th to Saturday the 31st, will stream video readings of 20 new script...

THE SHOWS MUST GO ON Returns With FAME THE MUSICAL - 30TH ANNIVERSARY TOUR
Friday 25 September, THE SHOWS MUST GO ON YouTube Channel returns with the FAME THE MUSICAL - 30TH ANNIVERSARY TOUR as part of new season: 'THE GREATS...

Times Square New Year's Eve Celebration Goes Virtual for 2021; Live Elements Still to be Determined
With January 1, 2021 now 100 days away, the organizers of the New Year's Eve celebration in Times Square provided a preliminary teaser of how the even...

VIDEO: Original Tour Cast of SOMETHING ROTTEN! Reunites for Reimagined 'To Thine Own Self Be True'
The Something Rotten! 1st National Tour cast has reunited for a performance of the reimagined song, 'To Thine Own Self Be True'. The song was rewritte...

Jasmine Cephas Jones and Ron Cephas Jones Become First Father/Daughter Duo to Win Emmy Awards in the Same Year
This weekend, Hamilton alum Jasmine Cephas Jones and her father, stage and screen actor Ron Cephas Jones, became the first father-daughter duo in hist...