Broadway AM Report, 11/30/2016 - Babs Arrives in Florida, STRICTLY BALLROOM Hits the UK!
Good morning, BroadwayWorld! Because we know all our readers eat, sleep and breathe Broadway, what could be better than waking up to it?
TODAY'S BIG NEWS:
- Barbra Streisand kicks off the Florida leg of her concert tour!
- Josh Groban and more take part in CHRISTMAS IN ROCKEFELLER CENTER.
- STRICTLY BALLROOM cha chas into the UK starting tonight...
- And Darren Criss hits Feinstein's at the Nikko this evening!
---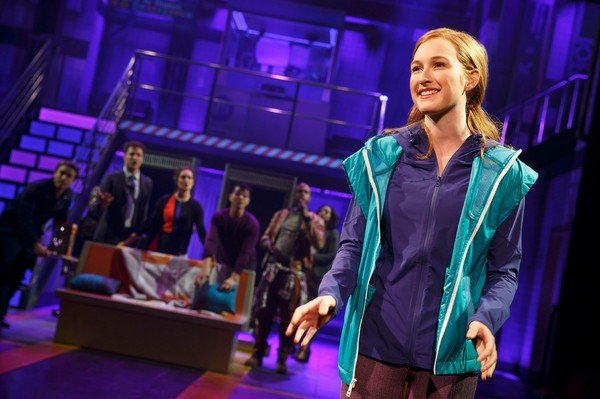 NEWS YOU MISSED YESTERDAY:
- OH, HELLO has extended again on Broadway.
- We got a first look (right) at photos and footage from Broadway's IN TRANSIT, plus a peek at Deborah Cox in THE BODYGUARD, MCC's RIDE THE CYCLONE Off-Broadway, and INTO THE WOODS (shots here) and HEDWIG on tour!
- BC/EFA's CHRISTMAS EVE'S HOLIDAY HUNKFEST will welcome a star-studded cast.
- Jessica Rothe has signed on to star in the movie musical adaptation of VALLEY GIRLS...
- The JERSEY BOYS' copyright infringement case has reached a verdict.
- And Darren Criss is set to host NBC's HAIRSPRAY LIVE broadcast!
---
Broadway Weather Forecast: Hump Day blues - high of 60 and rainy all day...
---
What we're geeking out over: Lin-Manuel Miranda and Dwayne Johnson's MILLENIALS. Check out the full musical below!
---
What we're reading: Sample a chapter from Kenny Solms's BITS Memoir!
---
Video of the Day: Watch Idina Menzel and Jennifer Nettles perform on CMA COUNTRY CHRISTMAS!
---
And a Happy Birthday shout-out to Mandy Patinkin, who turns 64 today!
Patinkin last starred on Broadway in 'AN EVENING WITH Patti LuPone'. Before that, he took the stage in CELEBRATING SONDHEIM, Mandy Patinkin IN CONCERT (in three different versions over the last three decades), THE WILD PARTY, SUNDAY IN THE PARK WITH GEORGE, FALSETTOS, THE SECRET GARDEN, EVITA (which won him a Tony in 1980), THE SHADOW BOX, HAMLET and TRELAWNY OF THE 'WELLS'. Among his Off-Broadway credits are COMPULSION, THE TEMPEST, THE WINTER'S TALE, THE KNIFE, HENRY IV, PART I and REBEL WOMEN. The actor, well known for his portrayal of 'Inigo Montoyoa' in THE PRINCESS BRIDE film and for his role in the Showtime series HOMELAND, has also hit the West End in PARADISE FOUND.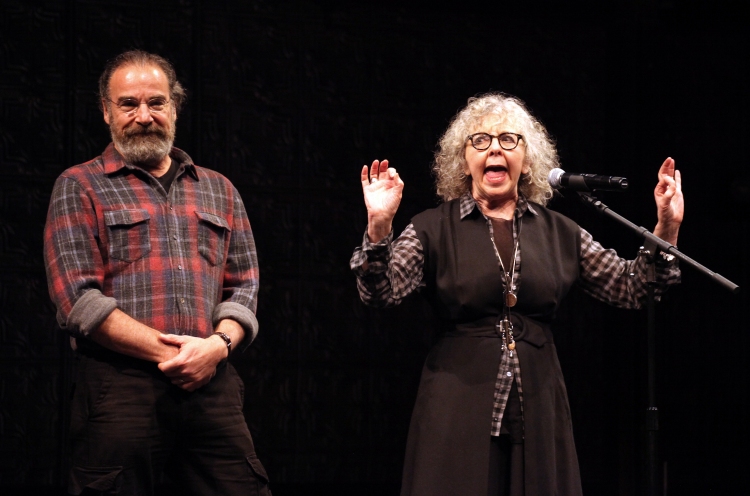 ---
See you bright and early tomorrow, BroadwayWorld!