Brief 2/21: AT HOME AT THE ZOO Opens, and More!
Good morning, BroadwayWorld! Because we know all our readers eat, sleep and breathe Broadway, what could be better than waking up to it? Scroll down for the latest news. Want our morning reports delivered via email? Subscribe here!


1)

Plans Emerge for NATASHA, PIERRE, AND THE GREAT COMET OF 1812 to Gain a New Life in Countries Across the World
by Stephanie Wild - February 20, 2018
Natasha, Pierre, and the Great Comet of 1812, while very well loved, had a run that many believed to be far too short. But the producers aren't ready to give up on this show yet. What do we know about what's next for Great Comet?. (more...)
---
2)
Breaking: HARVEY FIERSTEIN'S TORCH SONG, Starring Michael Urie, Will Transfer to Broadway This Fall!
by BWW News Desk - February 20, 2018
Producer Richie Jackson announced today that the celebrated Second Stage production of Harvey Fierstein's Torch Song will return to the same Broadway stage where the Tony Award®-winning premiere production forever changed the face of popular entertainment and ushered in a new era of American understanding of love and family. On the heels of its sold-out run at Second Stage, the production, directed by Tony Award nominee Moises Kaufman and starring Drama Desk Award winner Michael Urie and Tony and Academy Award® winner Mercedes Ruehl, will transfer to Broadway's Hayes Theater (240 West 44th Street) next season. Opening night for this limited engagement is set for Thursday, November 1.. (more...)
---
3)
Breaking: Adam Chanler-Berat, Jack Davenport, Daniel Sunjata, Patrick Page & More Join Condola Rashad in SAINT JOAN
by BWW News Desk - February 20, 2018
Lynne Meadow (Artistic Director) and Barry Grove (Executive Producer) in association with Eddie Marks/Ostar have just announced the principal cast for Manhattan Theatre Club's new Broadway production of Saint Joan written by Nobel Prize in Literature and Academy Award winnerBernard Shaw and directed by Tony Award winner Daniel Sullivan (Lillian Hellman's The Little Foxes, Proof), starring three-time Tony Award nominee Condola Rashad (A Doll's House, Part 2; 'Billions').. (more...)
---
4)

CRUEL INTENTIONS Announces Final Extension, National Tour to Launch This Fall
by BWW News Desk - February 20, 2018
Eva Price and Sucker Love Productions have announced the third and final extension of the hit New York Premiere engagement of CRUEL INTENTIONS - the new musical nightlife experience based on Roger Kumble's 1999 cult-hit film. The musical, which began as a ten-week run starting November 17, 2017, will now play twenty-one weeks and 112 performances by its conclusion on Sunday, April 8, 2018.. (more...)
---
5)
Photo Flash: Laura Osnes, Christy Altomare, Taylor Louderman, and More Get Royal at the Broadway Princess Party
by BWW News Desk - February 20, 2018
After ten sold out shows and a West Coast tour, Broadway's Cinderella, Tony nominee Laura Osnes and music director Benjamin Rauhala returned to host Broadway's most beloved leading ladies at Feinstein's/54 Below. An all-star cast sang the most beloved 'Princess' songs of stage and screen in a magical evening.. (more...)
---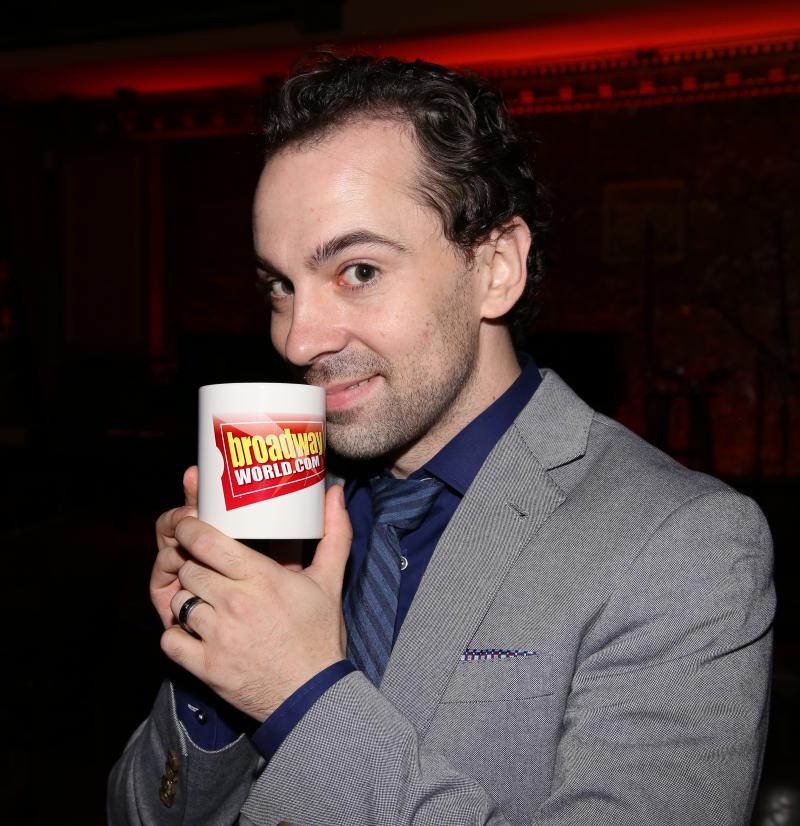 ---
Today's Call Sheet:
-AT HOME AT THE ZOO opens tonight at Signature Theatre!
-Jeff Swearingen's STIFF begins performances off-Broadway at TBG Theatre at The Barrow Group!
-SPELLBOUND: MUSES OF MADNESS comes to The Cutting Room tonight!
---
BWW Exclusive: Watch Jill Paice get her Moment in a scene from JERRY SPRINGER: THE OPERA!
---
What we're geeking out over: Lynn Ahrens explains how mother found her voice for RAGTIME's 'Back to Before' in our Song Stories series!
---
What we're watching: Broadway Kids Jam covers 'Opening Up' from WAITRESS!
---
Social Butterfly: BWW Live will chat with ONCE ON THIS ISLAND's Norm Lewis and Tamyra Gray this Friday!
---
And a Happy Birthday shout-out to Tyne Daly, who turns 72, and Christina Ebersole, who turns 65 today!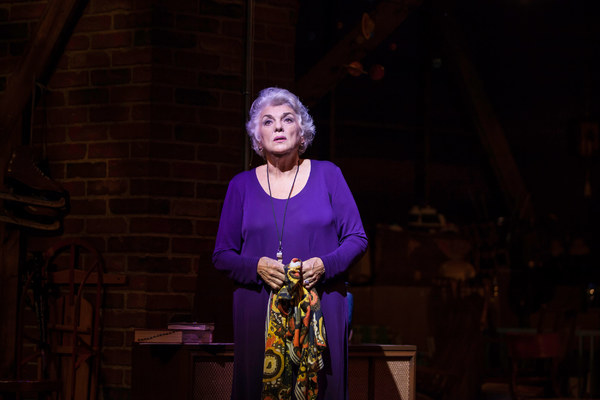 Tyne Daly most recently created the role of Katharine Gerard in the world premiere of Terrence McNally's Mothers and Sons at the Bucks County Playhouse. She appeared on Broadway, in London and in Washington, D.C. in McNally's Master Class. She recently portrayed Emma Goldman in Ragtime, Lady Bracknell in The Importance of Being Earnest and Judy Steinberg in It Shoulda Been You. Daly made her New York debut in 1966 in The Butter and Egg Man and her Broadway debut the next year in That Summerâ€"That Fall. She received the 1990 Tony, Drama Desk and Outer Critics Circle Awards for her performance as Madame Rose in Gypsy: A Musical Fable. Daly was nominated for the 2006 Tony Award for Rabbit Hole. In L.A. she has appeared in Ashes, Three Sisters, Gethsemane Springs and Come Back, Little Sheba. Daly's work as Mary Beth Lacey on "Cagney and Lacey" garnered her six Emmy nominations and four Emmy Awards. She earned two nominations and the Emmy for her work on "Christy" and six nominations and the Emmy for "Judging Amy." Nominated for five Golden Globe Awards, she has a star on the Hollywood Walk of Fame and in 2011 was inducted into the American Theater Hall of Fame. Daly's theatrical films include John & Mary, The Enforcer, Telefon, Zoot Suit and The Simian Line. She recently filmed Basmati Blues with Donald Sutherland on location in India. Television films include "Intimate Strangers," "The Women's Room," "Larry," "The Entertainer," "Kids Like These," "Bye Bye Birdie" and "The Wedding Dress."
---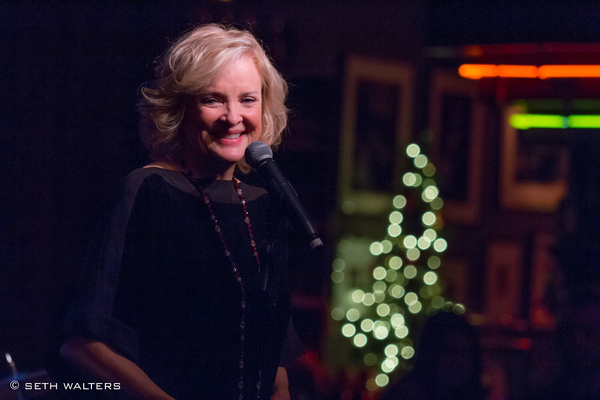 This year, Christine Ebersole joined the Los Angeles Opera Company, starring in Candide. Prior to her most recent Tony nominated performance as Elizabeth Arden in War Paint, Ebersole won the 2007 Tony Award for Outstanding Actress as Edie Beale in the acclaimed Tony nominated Broadway Musical Grey Gardens. Lauded with virtually every Off-Broadway theater award when it premiered at Playwrights Horizon, Grey Gardens moved to Broadway with every theater critic praising Christine's bravura performance. Christine won her first Tony Award for her role as Dorothy Brock in the acclaimed revival, 42nd Street. Other Broadway credits include Dinner at Eight (Tony nomination) Steel Magnolias, Gore Vidal's The Best Man, Camelot, Oklahoma! and On the Twentieth Century. Throughout her career, Christine has performed in celebrated concert halls including The Kennedy Center, Feinstein's/54 Below, Feinstein's at The Nikko as well as with The Pasadena Pops, The Boston Pops The New York Pops, the televised "Kennedy Center Honors" and "The San Francisco Symphony at Carnegie Hall" (2008 PBS Special). Film credits include Wolf of Wall Street, Tootsie, Amadeus, Black Sheep, DeadAgain, My Favorite Martian, My Girl II, and Richie Rich. On Television, Christine has been a regular on "Retired at 35," USA's hit TV series, "Royal Pains", appeared in "Boston Legal," "Law and Order, SVU," guest starring roles on "Lipstick Jungle" and "Cashmere Mafia" and played Samantha's aunt in ABC's "Samantha Who." Other TV appearances include a "Not Ready for Prime Time" player on "Saturday Night Live," Bette Midler's "Gypsy," "Mary & Rhoda," "Platinum" with Diana Ross, "Will & Grace," "Murphy Brown," and a recurring role on the WB series "Related" in addition to appearances on "The Today Show", "The View," and "The Colbert Report." Christine has released 4 CD's, including her CD celebrating Noel Coward and her latest CD, "Strings Attached."
---
See you bright and early tomorrow, BroadwayWorld!