Click Here for More Articles on THE AUDIENCE
BWW Exclusive: Diary of an Englishman in New York- Trendy New Yorkers Starting To Emulate 18th Century Brits?
Academy Award winner Helen Mirren returns to Broadway as Elizabeth II in Peter Morgan's The Audience, which just opened at the Gerald Schoenfeld Theatre. Playing one of Her Majesty's twelve Prime Ministers is Rufus Wright, who takes his audience with the Queen nightly as the UK's current PM, David Cameron.
Follow along as Wright takes us behind the scenes of The Audience's Broadway journey with 'Diary of an Englishman in New York'. Be sure to check back later this week for his latest installment!
Follow Rufus on Twitter (@rufusgwright) for even more updates!
---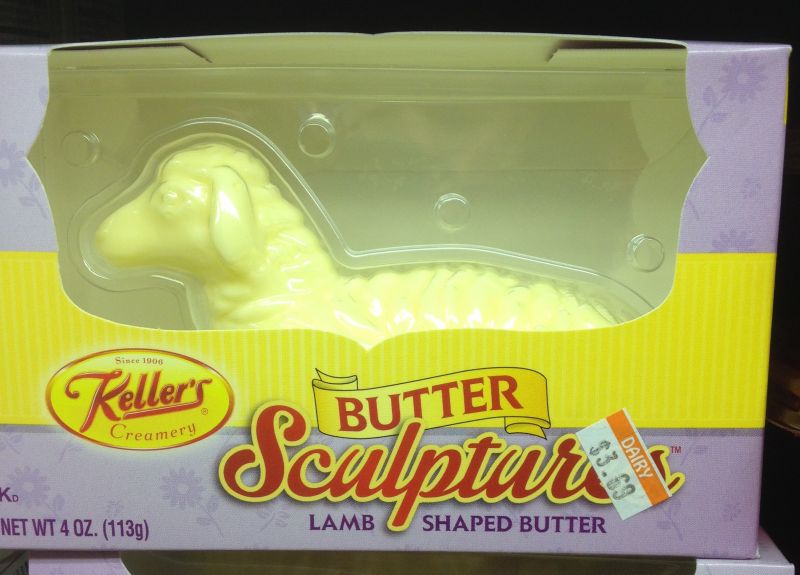 28th April 2015
Trendy New Yorkers Starting To Emulate 18th Century Brits?
While grocery shopping recently I came across this: a small butter sculpture of a lamb. As a sculpture, if I'm honest, I don't think it's going to stand the test of time. Even in mild weather it won't last long on a plinth.
I'm joking of course, I know people won't be queuing to see it. But I have heard a little about this passion for sculpting using butter and am curious about the cultural value placed on a fairly dull foodstuff made to resemble a farm animal. It reminded me of the elegant decadence of Regency England.

'My Lord Byron, come quickly! For Sheridan has the most exquisite fripperies on his luncheon table: Lark's tongues in aspic, a pig's head wearing a periwig, and a pat of butter sculpted lovingly into the image of a common Dorsetshire sheep! Coleridge says you can see inside its ears!'
Us Brits took one hell of a beating in 1776, but it looks increasingly like those Regency fops were on to something. Expect the next Williamsburg dinner party you go to to have wine served in pewter goblets and the champagne opened with a sword looted from The Battle of Trafalgar. You see, it all starts with little butter sculptures. And then you all start wearing wigs and think that red coats make good camouflage and we all know how that ends.
---
Previous Entry
26th April 2015
'British People just sound smart.' And other useful misconceptions
The wig mistress on the show told me last week she reckons God has an English accent. It wasn't meant to be funny. We all pretty much agreed that God probably sounds quite like Geoffrey Beevers, the waspish Equerry to Helen's Queen in our show. In fact Geoffrey famously has more experience at the other end of the scale. He played The Master - the nemesis and bringer of chaos- to Tom Baker's Dr Who on the BBC in the 1970s.
Wanda the wiggy is from Texas. I think we'd all be pretty surprised if God sounded like he was from The Lone Star State. 'Ah. Welcome to Heav'n. Y'r just in time- we're havin' a barbecue. You tried mah boy Gabriel's reeubs?' The whole 'British accent has such authority/ is so sexy/ makes you sound clever/ makes me want you/ makes you sound like God himself/ oh my God just come here' thing has got a bit out of hand. But I for one am not going to be the one to burst your bubble. I mean, would you? I'm so used to being dismissed as a posh idiot back home whenever I say something posh and idiotic, but over here you just make me say it again and assume it must be really clever and that you must have missed a bit. Nope, we're as thick as you. Just don't tell anyone. Because we will strike you down with posh lightning.
---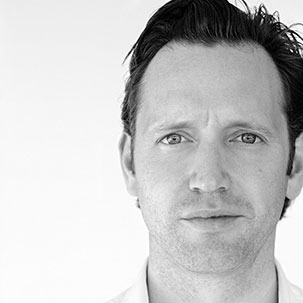 Rufus trained at The Central School of Speech and Drama in London. He created the part of David Cameron in the West End production of The Audience and previously worked with Peter Morgan on the original Donmar Warehouse production of Frost/Nixon and in the filmThe Special Relationship. Other theatre credits include: The 39 Steps (Criterion), The One, The Backroom (Soho Theatre) The Empire (Royal Court), Serious Money, The Madness of George III (Birmingham Rep), Private Lives (Hampstead), Crown Matrimonial (Guildford and Tour), Mary Stuart (Donmar Warehouse and Apollo), Journey's End (Duke of York's), Trust Byron, Life With an Idiot and Franziska (The Gate), Single Spies (West Yorkshire Playhouse), The Secret Garden (Salisbury Playhouse), and Richard II (London Pleasance)
Photo Credit: Walter McBride / WM Photos
Related Articles