Click Here to Visit the College Center

BWW Blog: Opportunity
Over my three and a half years in college thus far, I have been constantly asked: "what is your favorite part about working in the theatre industry?" As a lighting designer when that question gets presented I would quickly start thinking about the specific details about my job that I enjoy such as reading the script, collaborating with others, drafting, drinking coffee while drafting, etc. While all these answers are true and play a big part in what I love to do, as I grow older and look back at my years at Ithaca College as now a senior, what I favor most about working in the theatre industry can actually be summed up into one answer: opportunity.
My interest in theatre lighting was sparked by the opportunity given to me by my fifth grade music teacher when I was offered a spot on my elementary schools stage crew. By being given that initial chance, I fell into my passion and began exploring lighting at a young age. Moving on to middle school, I met my mentor who at the time was a graduate student at Cal Arts (and an alum from Ithaca College). He took me under his wing and not only gave me advice, but the opportunity to start designing at local theatres to develop my mind and process. All this work soon turned into an undergraduate college portfolio as I geared up for undergraduate portfolio review season.
After interviewing, I was accepted to Ithaca College and given the chance to study what I love. Here at school we get to design two mainstage shows in our disciplines while learning about all the other aspects of theatre from the performance side to front of house. My first lighting design at Ithaca was a piece called In A Particular Way choreographed by Amy O'Brien in our fall 2016 dance concert. Currently, I am in the middle of designing my second show at Ithaca which is the opera Cendrillon directed by Erik Pearson which opens in February 2018. The dance show was an exciting experience as it was a devised piece and also my first dance piece that I have designed. It was really interesting seeing this piece come together starting out from just simple conversations and musical strokes in a rehearsal studio. The opera is also proving to be a challenging, but rewarding opportunity as it is making me think outside the box (literally, as the set is a big concrete room complete with a ceiling, a real challenge to light).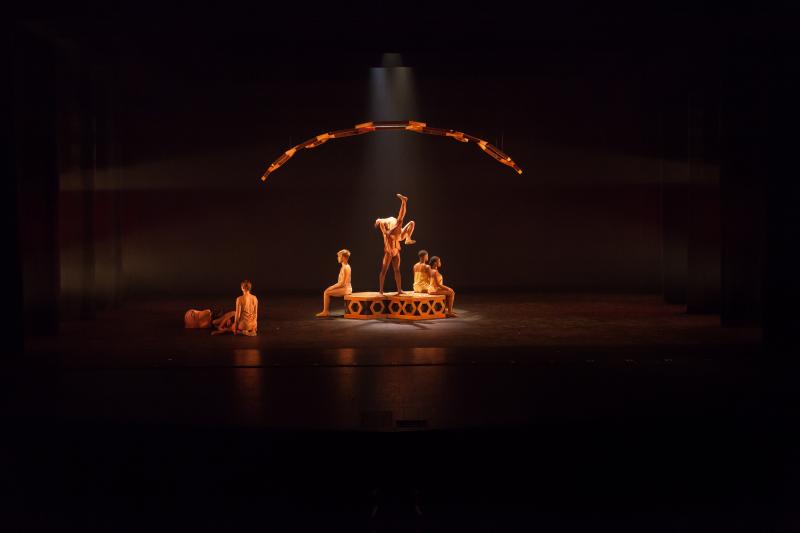 Through all these opportunities, a lesson that I learned is that I too must give the same opportunities that I have received to others. Whether that be taking the time to teach someone something new or being a mentor like I had to get me started, giving an opportunity could not only change someone else's life, but maybe even your own.
Related Articles