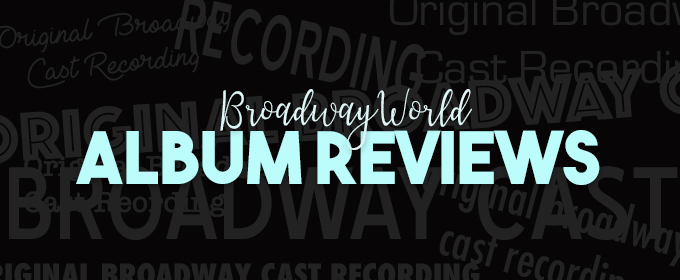 Click Here for More Articles on BroadwayWorld Album Reviews
BWW Album Review: MURIEL'S WEDDING (The Original Cast Recording) Effortlessly Marries Classic ABBA Hits With Original Pop Numbers
In the heyday of movies being adapted for the stage, one can't be shocked to see the ABBA infused MURIEL'S WEDDING next up to bat for the musical treatment. Based on the 1994 Australian blockbuster of the same title, MURIEL's WEDDING THE MUSICAL had its world premiere late last year thanks to the Sydney Theatre Company and Global Theatre. Maggie McKenna played the title role of Muriel Heslop. Growing up in Porpoise Spit, our ABBA obsessed protagonist is the outcast who incessantly dreams of the perfect the wedding and groom. However, her prospects could not be more desolate, so in an effort to escape her abusive family and make her dreams a reality, Muriel makes her way to Sydney. Now, I know what you are thinking-- another ABBA musical, here we go again. The tale as old as time plot of the misfit moving to the big city to make something of herself happens to be incredibly enhanced by the original songs by Kate Miller-Heidke and Keir Nuttall, which are impressively interwoven with the ABBA pop hits like 'Waterloo" and "SOS". The production opened November 18, 2017 at the Sydney Theatre Company's Roslyn Packer Theatre, and ran through January 27, 2018. The original cast recording was recently released, courtesy of Sony Music Australia.
Muriel is a character who is easy to root for, not only out of sympathy for her surroundings, but also her desperation to fit in where she is meant to stand out. These feelings are heightened after we are introduced to her family in "Meet the Haslops", and hear her "friends" kick her out of the group in the overtly catchy "Can't Hang". Despite Muriel's pleadings that she will change for them, these tracks paint Muriel as such the underdog due to the shallow inconsideration she is inundated with at school and home. We hear her desperation in "Lucky Last", where she sings of her woes about being the last to be included or invited. The lyrics show that it is very evident that she unfortunately places her worth in how others regard her, so it comes as no surprise that she longs for the approval of others through social media and an "I'll show them" mentality. From the start, Muriel is that prime example of an individual that responds and reacts to how she is treated by those in her community. She is a relatable character because she has this extrinsic desire to fit in and be wanted, thinking it will feed her intrinsic happiness.
Something that is really special about this album is that it does a really good job in conveying how the places are also key characters. It is quite inventive, actually. The album kicks off with "Sunshine State of Mind", where we are introduced to the town of Porpoise Spit. In typical opening number fashion, the number is a blast to listen to. It describes the incredulous amount of sun and fun, where "everyone knows everybody and everything is great." But, in fact, it is almost too incredulous. Upon second or third listening, you hear how the track lays the base for an entirely homogeneous homeland, where the descriptors "perfect", "great", and "never been better" are cycled through repeatedly. We hear how the people are trim, the weather is great, and how the conversation seems surface level. As exposition would have it, regardless of how catchy the tune, it is a great jumping point because it does little justice in affirming that everything actually is as perfect and great in Muriel's world. The Porpoise Spit "way of life" does not seem to fit our heroine right off the bat. Regardless, the top tapping melody gives you that "driving into vacation" feeling.
On the thematically opposite end of things, we have the bop "Sydney", which is nothing less than a celebration of diversity, inclusion, and unadulterated freedom. "Sydney" tells the possibilities of who she can be, or better yet make herself to be, in a new place. It carries a sense of liberation, untethering her from her from her abusive father and misfit life in Porpoise Spit. Upon her move to Sydney, Muriel seems to live life with rose colored glasses on. As 2018 would have it, she becomes hell bent on becoming "insta-famous", in addition to finding that husband. The music, and more so, the lyrics, do a good job with equivocating Muriel's life with the contrived lives that so many strive to share today on social media. She stumbles through confusing love with the smoke and mirrors that are notifications and followers. Later, we see a more honest and grounded side of her on the track "My Mother (Eulogy)". The album, though rife with verve, is not without its gut-wrenching heavier moments. Her too-late realization about her mother comes to a head in this track, which not only shows a new dimension to Muriel, but also a shift in perspective.
This telling seems to have an impressively modernized book, from the original film screenwriter P.J. Hogan. The story not only stays true to the tale that was originally told in 1994, but the additional lyrical and melodical references give a solid nod to the 2000s. In addition the ABBA hits (written by Benny Andersson, Bjorn Ulvaeus, and Stig Anderson) alongside original songs by Kate Miller-Heidke and Keir Nuttall come together to seamlessly carry each other and fill in any missing pieces of the theatrical puzzle. When it all comes together, we get a story that tells of a girls journey to self actualization that is full of heart, vivaciousness, and a good dose of social commentary. In the end, the album is an addictive listen, and Muriel's tale of pursuing love in all the wrong places grounds her in a reality that is relatable to many audiences and listeners.