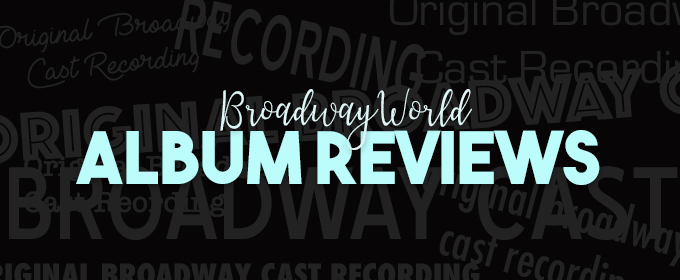 Click Here for More Articles on BroadwayWorld Album Reviews
BWW Album Review: HAMLISCH UNCOVERED Will Make You 'Smile'
In the creative world, there are few names as admired and respected as Marvin Hamlisch. One of only two people to win an Emmy, Grammy, Oscar, Tony, and Pulitzer (the other being Richard Rodgers), his contributions to the American music canon have been lauded and have entered the popular imagination. On the new album Hamlisch Uncovered, the great composer's songbook is opened up to share previously unrecorded gems, with the help of an array of Broadway stars.
Many of the songs on this album fit right into the post-Golden-Age sound that we would expect from Hamlisch scores: bright, a little swingy, with quick, cleverly rhymed lyrics. "Walking in the Sunshine," sung here by Hayden Tee, and "Fig Tree Rag" (Craig Carnelia and Hamlisch himself) are stellar examples of the trip-along joy of a Hamlisch song. Along the way, we also get pitch-perfect instances of some of the classical types of musical theatre songs - unsurprising, given that Hamlisch's canon forms a significant part of popular conceptions of what musicals "sound like." "Step Out Of Your Shell," a fun duet between Klea Blackhurst and Julian Decker, embraces the "cheer-up" song form so popular in classically constructed musical comedies, while Tony Sheldon's "The Only Way To Go" is an impeccable, hilarious character song.
The songs aren't all candy-colored microcosms of why some people loathe musical theatre music as much as others love it - some take a decidedly different (and decidedly delightful) turn. "Typical High School Senior," the opening track, starts out with perky, pure female voices chirping about an idealized image of American-dream teenage-girl purity and kindness. As the song goes on, with more and more positive attributes lauded upon this girl, you begin to suspect that we're heading for a satirical punchline - and that's when it shifts into what actual teenage girls sound like, with all their rebellion and imperfections and voices that veer considerably out of perky G-rated territory.
"Vet," sung by Jenny Baker, and "Classical Music," sung by Randy Graff, similarly subvert the expectation of a happy peppy heroine, instead inserting references to mundane things like car keys and the ridiculousness of oversized dreams. Everything, though, is still exquisitely rhymed and uses delicious vocabulary and obscure words with a dexterity rarely seen in modern, pop-tinged scores (when was the last time you heard the word "sectarian" sung on a Broadway stage?).
Along with the brighter, lighter songs, there are a handful of slower, more serious tracks to be found. Kelli O'Hara's lovely soprano is well suited to the delicate, elegant "A Different World" and the bittersweet "That's How You Say Goodbye." "Words Fail Me," sung by Lisa Brescia, is another standout track, a quiet anthem that has as its cornerstone the lyric "I was here" - a lesson in how the simplest lyrics can sometimes be the most effective and the most timeless. Indeed, some of these ballads have a timeless sound to them that reminds us why we keep returning to the classic canon again and again. One song, however, sits a little awkwardly: "Smart Women." As performed by Craig Carnelia on this album, the song is a man's bittersweet narration of "smart" women's behavior ("smart" in both the sense of stylish and intellectual). It's unclear whether the lyrics indict women who attempt to be "more" than traditional roles or if they indict a world that demands too much of those same women. The lack of clarity is certainly owed in part to the nature of this album, which divests the songs from their characters, but it makes for a brief stumble in an otherwise stellar album.
The final track on the album again features Hamlisch himself: "Will It Matter At All." It's a classy, brassy song, with breezy lyrics straight out of that earlier age and a sound that's pure Hamlisch. And the answer to the title's question as it applies to Hamlisch and his legacy is, of course, yes - it did matter, very much indeed.
Related Articles