BWW Review: SHAKESPEARE IN HOLLYWOOD at Adobe Theater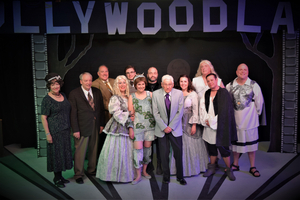 Ken Ludwig's play, Shakespeare in Hollywood, is loosely based on the real-life true story of the difficulties world-famous stage director Max Reinhardt had during the filming of the 1935 Warner Bros.' film A Midsummer Night's Dream. Set in 1934 Hollywood, the play follows Max Reinhardt as he attempts to bring Shakespeare's A Midsummer Night's Dream from the Hollywood Bowl to a motion picture. He has a multitude of trials along the way, including Warner Bros.' studio head, Jack Warner, who doesn't think the movie will be a hit; interference from Will Hays, head of the Motion Picture Production Code; and King Oberon and Puck themselves, who accidentally find themselves in the middle of the golden age of Hollywood.
Director, Lewis Hauser, says that Ludwig's, "delightful screwball comedy is a tribute to the imagination and insanity of the golden days of Hollywood," - a sentiment that couldn't be more true. From the costuming by Carolyn Hogan to the set design by Linda Wilson, everything about the production was a callback to that time and place in the most entertaining way possible. It is an absolute delight for the entire audience to watch King Oberon and Puck try and navigate their way through the world of fame and fortune Hollywood can bring as they end up playing themselves in Reinhardt's movie. All the while, they get caught up in love triangles, industry power struggles, and everything else the mortal world has to offer.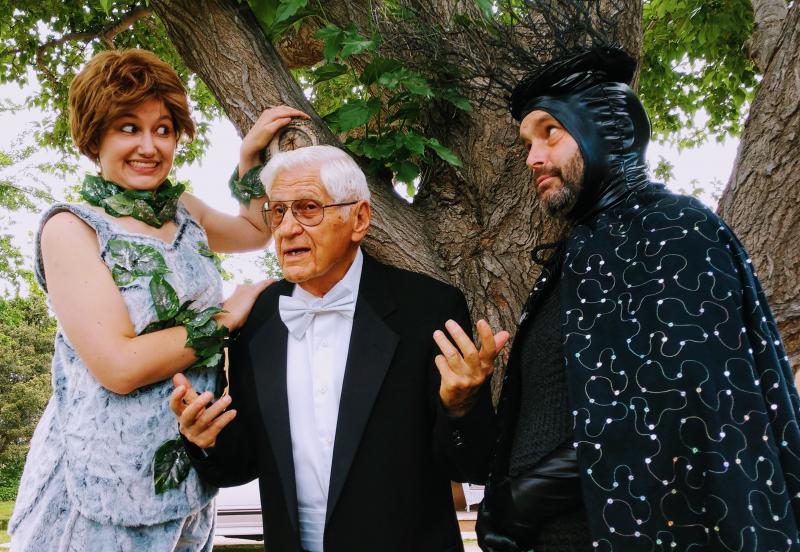 While the entire cast did a phenomenal job with their roles, there were several standout performances. Tim Crofton excels as King Oberon, giving a masterful execution that combines the high level of comedy and drama required by the role. With impeccable comedic timing, Arthur Alpert as Max Reinhardt relishes in his role as the audience's guide throughout the play. The joy he feels at being onstage makes the production that much more enjoyable. Amy Cundall is perfectly cast as the mischievous Puck, bringing a lightness and enthusiasm to the role. Elizabeth Olton is hilarious as Lydia, an actress looking for a role with which to reinvent herself. Her comedic timing, and in particular chemistry with Dan Ware (Jack Warner), makes the show that much more fun. Jennifer Benoit as Olivia brings a sweetness to her character that make her interactions with Oberon all the more touching.
The entire cast and crew did a phenomenal job of bringing this production to life, something that was no small feat. Without the cast having the impeccable comedic timing that they all did, or the perfect directing by Hauser, the production would not have been nearly as funny, fresh, or enjoyable as it was. For anyone who loves Shakespeare, Old Hollywood, or just wants to laugh for a few hours, Adobe's Theatre of Shakespeare in Hollywood should not be missed.
Shakespeare in Hollywood runs from July 12th - August 4th at The Adobe Theatre. Performances are at 7:30 PM on Friday and Saturday evenings, with matinees Sundays at 2:00 PM. An additional PWYW performance will be held Thursday, August 1stat 7:30 PM. Tickets are $20 for General Admission, and a discounted rate of $17 for seniors, students, ATG/PBS members, military, and first responders. Tickets can be purchased at the door, by calling (505) 898-9222, or visiting Adobe Theatre's website at: https://www.adobetheater.org/tickets/.
Image source: Rhonda Sigler Ware
Related Articles View More Albuquerque

Stories

Shows