The Appleton Ladies' Potato Race at The Appleton Ladies' Potato Race
Appleton is the quintessential small Australian country town. There are those in the town who embrace change, like long-time resident Barb. And there are those, like Barbs friend Bev, who arent fans of the tree-changers and their city ways.Penny returns to her childhood home just in time for the Appleton Show and its famous potato race, where the winning mans prize is $1,000 and the winning womans prize is $200? Not if Penny has anything to do with it. The determined doctor swings into action to right this wrong; shes going to smash through the glass ceiling, one potato sack at a time.Inspired by true events, Melanie Taits affectionate Australian comedy receives its South Australian premiere following triumphant seasons around the country. The Appleton Ladies Potato Race is an effervescent, hilarious and big-hearted tale about women taking action and showing the world theres more than one way to win a race.

News About The Appleton Ladies' Potato Race at The Appleton Ladies' Potato Race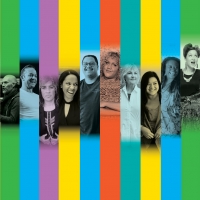 State Theatre Company South Australia Announces 2021 Season
November 02, 2020
A boisterous, topical and entertaining year of theatre is on offer for South Australians in the 2021 season from State Theatre Company South Australia.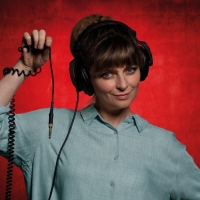 A BROADCAST COUP Opens At Ensemble Theatre
February 20, 2020
A BROADCAST COUP by Melanie Tait is a new comedy pulling the plug on power play in the media industry.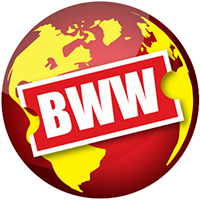 Ensemble Theatre Announces 2020 Season
August 05, 2019
Mark Kilmurry, Artistic Director, Ensemble Theatre today announced the 2020 Season which, says Kilmurry, will be a season of forty of Australia's most talented actors in eleven plays of firsts and lasts, classics and comedies including eight new works, seven brilliant comedies, three much-loved classics plus a collaboration for the first time with Sydney Festival.

BWW REVIEW: Two Sides To A Marriage Play Out In The Unusual Non Linear THE LAST FIVE YEARS
April 05, 2019
Jason Robert Brown's (Music, Book and Lyrics) THE LAST FIVE YEARS receives a rare Sydney staging at Ensemble, showcasing two talented singers and an incredible pianist.

Ensemble Theatre Presents The World Premiere of THE APPLETON LADIES' POTATO RACE
February 04, 2019
Ensemble Theatre will stage the World Premiere of Melanie Tait's new comedy, THE APPLETON LADIES' POTATO RACE, a funny, honest and heart-warming story about upsetting the potato cart and standing up for your principles.