BWW Review: HOW THE OTHER HALF LOVES at Domain Theatre, Marion Cultural Centre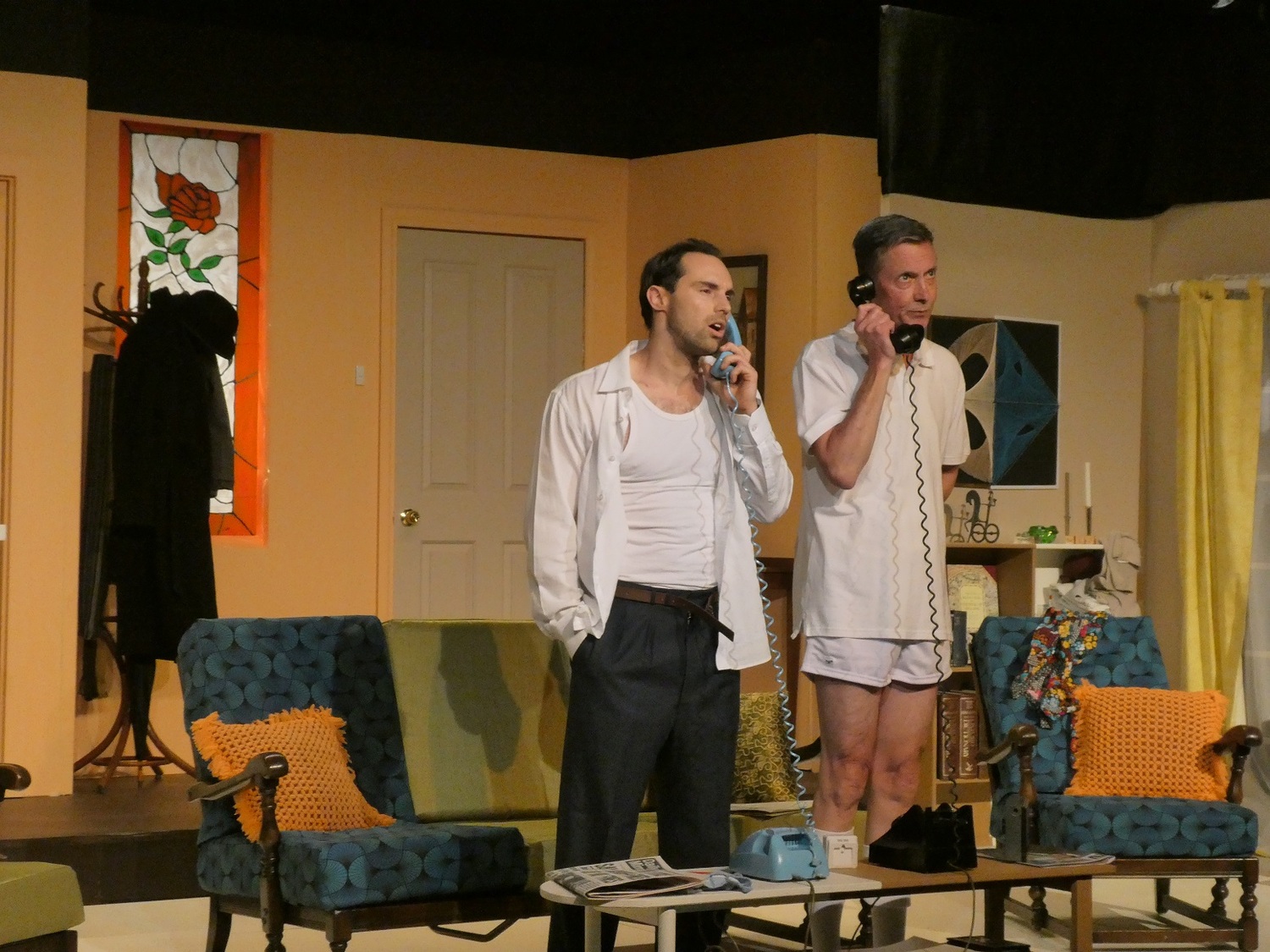 Reviewed by Fiona Talbot-Leigh, Thursday 18th October 2018.

Galleon Theatre Group celebrated its 50th Anniversary in August this year which, for an Adelaide amateur theatre company, is quite an achievement. Galleon is known for presenting good quality productions and Alan Ayckbourn's, How The Other Half Loves, is no exception. The story is set in two separate homes in the 1960's and revolves around the infidelities of a married man with his boss's wife. To try to keep the affair under wraps, the two players weave another couple into their sordid story and the implications are both unexpected and humorous.

The plot is played out by three married couples. There is the smart and stylish Frank and Fiona Foster, played by the talented Andrew Clark and the more than adept Joanne St Clair. Theirs is a marriage that has become far too comfortable and their life gets more than interrupted by the drama that unfolds. Next, we have Bob and Teresa Phillips, played well by Andy Steuart and Leanne Robinson. These two spar off each other in a somewhat toxic way, and Robinson has a shriek to rival that of a fishwife, which she inflicts on her husband at every opportunity. Our last couple is the Featherstones, played by Aled Proeve and Brittany Daw, who was also the set designer. This couple is extremely reserved and nerdy and the comic relief I was hoping for fell a little short, but they did, however, manage to characterise the awkwardness of both their personas and marriage affably.

These six performers, under the direction of Warren McKenzie, have managed to pull together a performance that is both delightful and entertaining. As a cast, they play well off each other and there is some insightful direction to go with the clever script, a highlight of which is the dinner party scene. This was very well done, with both Proeve and Daw pivoting between not only two houses and dinner parties, but on different nights as well. This was all seamlessly done and a credit to all and worked so well in part due to Daw's set design.

The setting was reminiscent of a 1960's home, with the action taking place in the kitchen, lounge and dining area. The attention to detail was incredible, with the walls adorned with 60's art and every item a replica of the era. The lounge seat was separated via colour to represent the two different homes with the actors moving seamlessly in and around the furniture and room to bring the story to life.

The costumes had been well-researched and suited the era to perfection. Fashion for women in the 60's was a very colourful affair and the female actors, complete with appropriate makeup and coifed hair, looked every bit the part.

This is a very well-rehearsed production that could do with picking up the pace a bit, but, hopefully, this will happen as the season continues.
Related Articles View More Australia - Adelaide

Stories

Shows