Photo Flash: First Look at Richard Fleeshman, Maxwell Caulfield, Louise Dearman and More in GUYS AND DOLLS UK Tour
Following critical acclaim at the Savoy Theatre, the Chichester Festival Theatre revival of Guys and Dolls transfers to the Phoenix Theatre whilst simultaneously touring the UK this spring. The West End production opened 19 March and is booking until 30 October, whilst the UK tour is running simultaneously, opening in Liverpool on 16 March and touring throughout the UK until 30 July, closing in Woking. BroadwayWorld has a first look at the tour cast in action below!
A joyous and vibrant celebration of Prohibition-era New York, Guys and Dolls first premiered on Broadway in 1950 and captured the optimism and energy of post-World War Two America. This hugely popular and multi award-winning musical, based on the colourful stories by American journalist Damon Runyon renowned for his vivid fictional depictions of the gamblers, hustlers and nightclub singers of New York, features some of Broadway's greatest musical numbers including 'My Time of Day', 'Luck be a Lady' and the show-stopping 'Sit Down You're Rockin' the Boat'.
Guys and Dolls is directed by Gordon Greenberg with choreography by Cuban dancer and former Royal Ballet star Carlos Acosta and Andrew Wright whose credits include Chichester Festival Theatre's Singin' in the Rain.
Nathan Detroit is desperate: he needs money for an illegal dice game, and he needs it fast. Not to mention a 14-year engagement with nightclub singer Miss Adelaide, whose patience is finally running out. Enter notorious gambler Sky Masterson, a guy who can never turn down a bet, and straight-laced missionary Sarah Brown, a doll with a heart of ice. Nathan's wager is that Sky has to romance Sarah by taking her to Havana for dinner and in return he'll provide a dozen 'sinners' for Sarah's mission. Surely this is one bet Nathan absolutely can't lose?
Photo Credit: Johan Persson

Anna O'Byrne (Sarah Brown) and company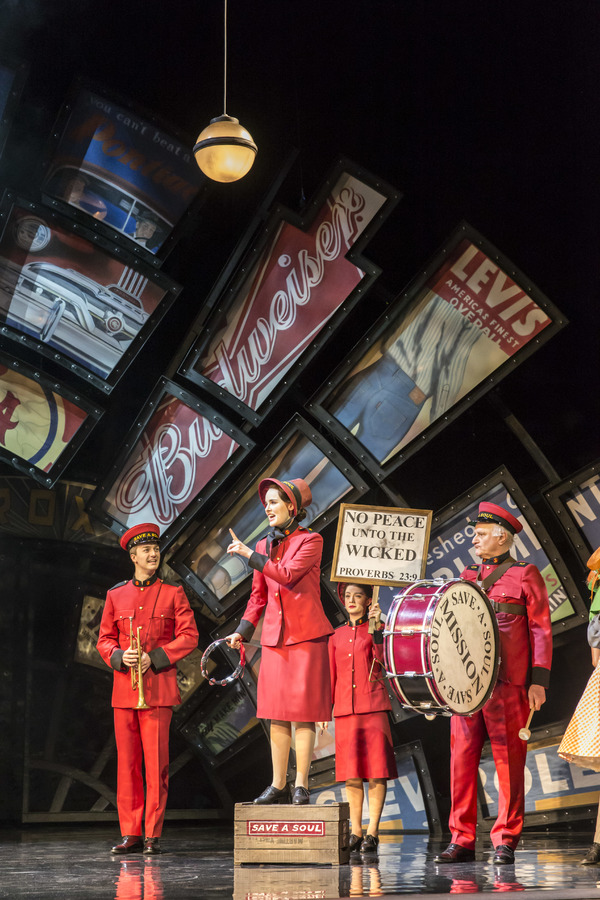 Anna O'Byrne (Sarah Brown) and company

Anna O'Byrne (Sarah Brown)

Anna O'Byrne (Sarah Brown)

The cast of Guys and Dolls

The cast of Guys and Dolls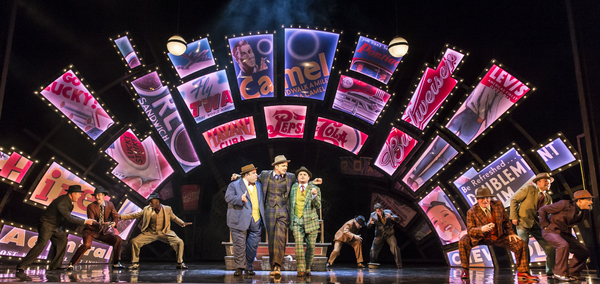 The cast of Guys and Dolls

The cast of Guys and Dolls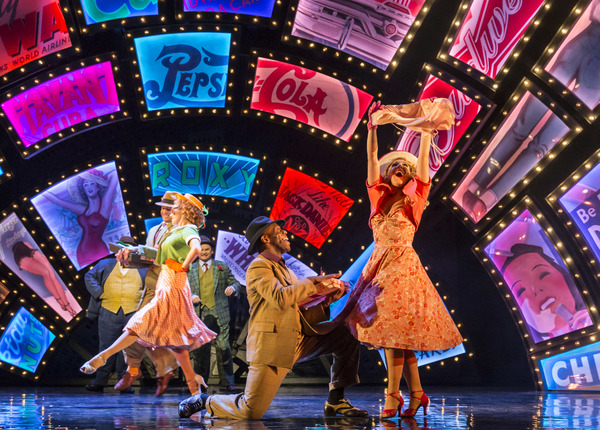 The cast of Guys and Dolls

The cast of Guys and Dolls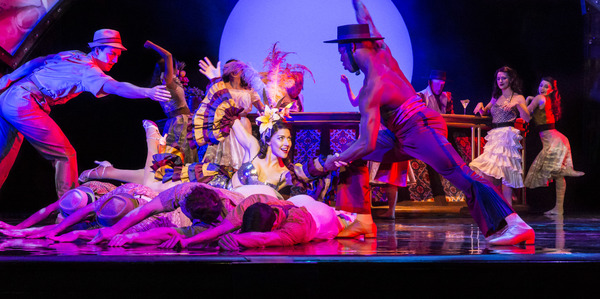 The cast of Guys and Dolls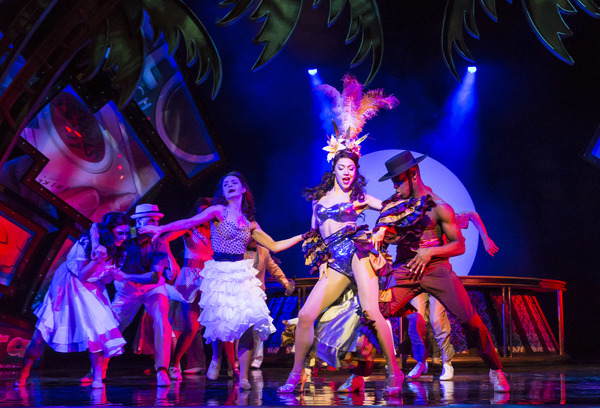 The cast of Guys and Dolls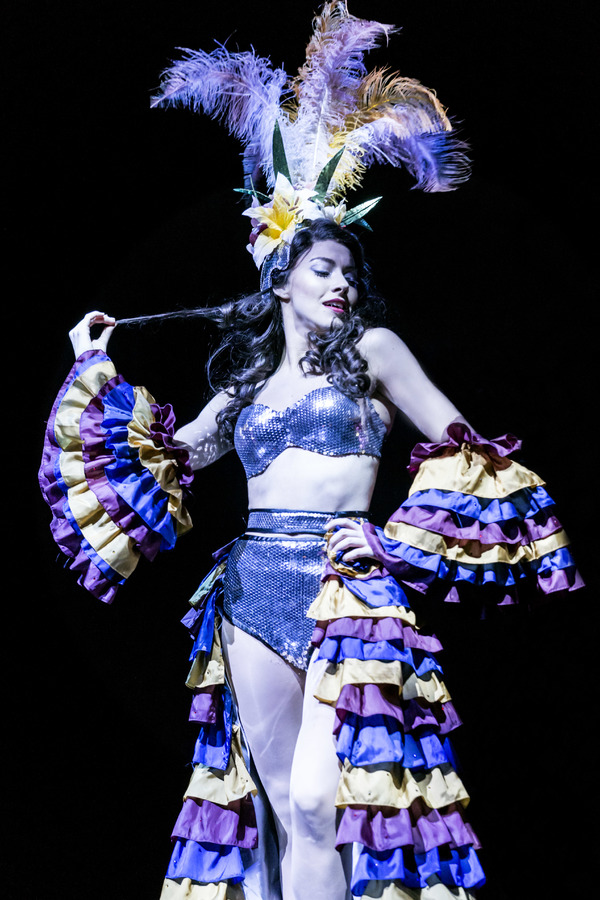 GUYS AND DOLLS, , Music and lyrics - FRANK LOESSER., Book - JO SWERLING and ABE BURROWS, Director Gordan Greenberg, Choreographer - Carlos Acosta, Designer - Peter MaKintosh, TouringProduction, Liverpool, 2016, Credit: Johan Persson/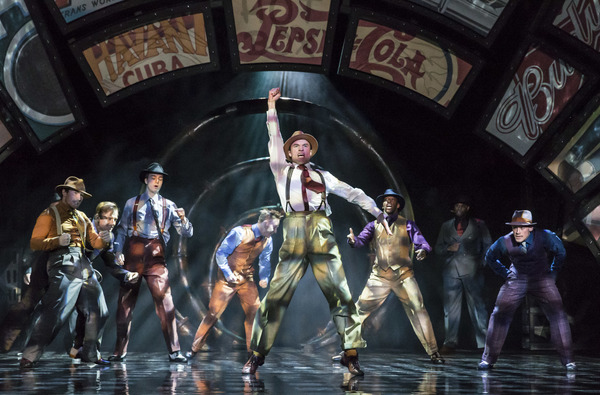 The cast of Guys and Dolls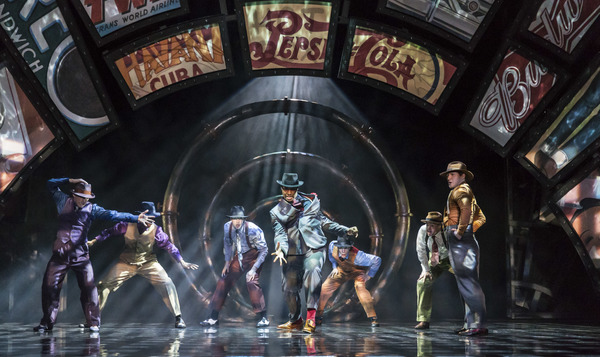 The cast of Guys and Dolls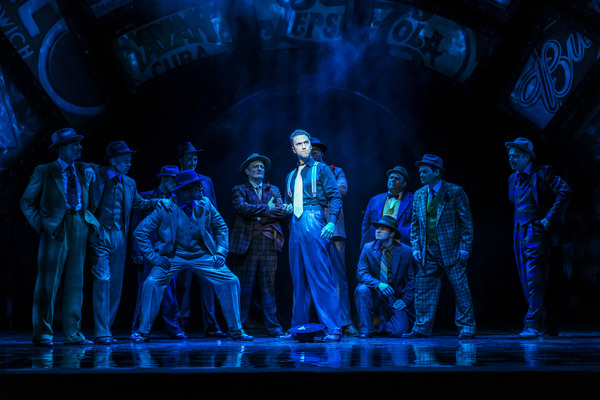 The cast of Guys and Dolls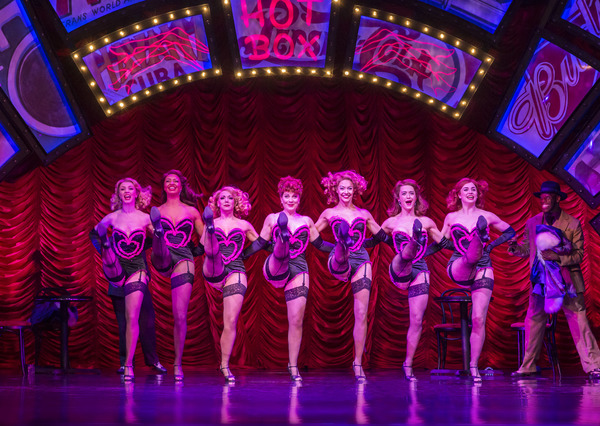 The Hot Box Girls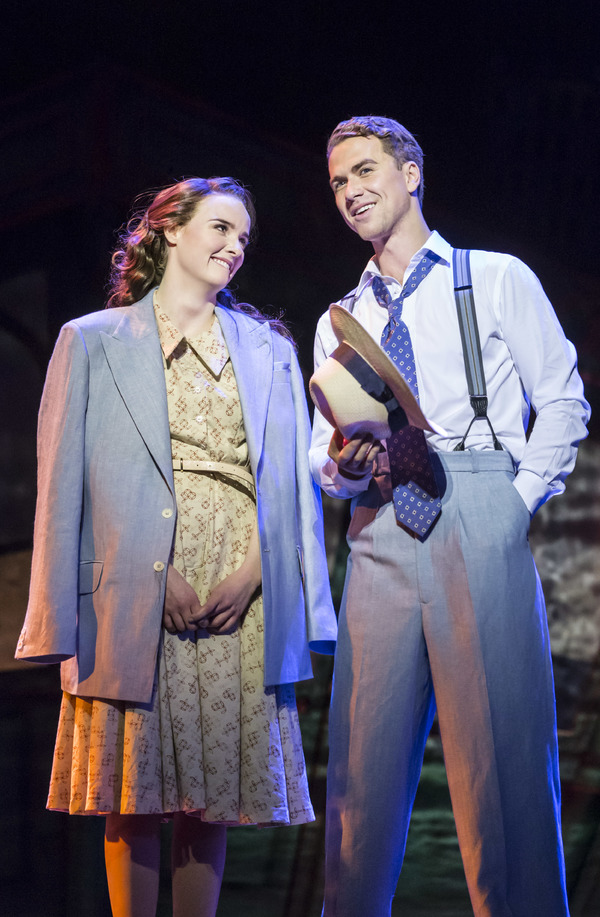 Anna O'Byrne (Sarah Brown) and Richard Fleeshman (Sky Masterson)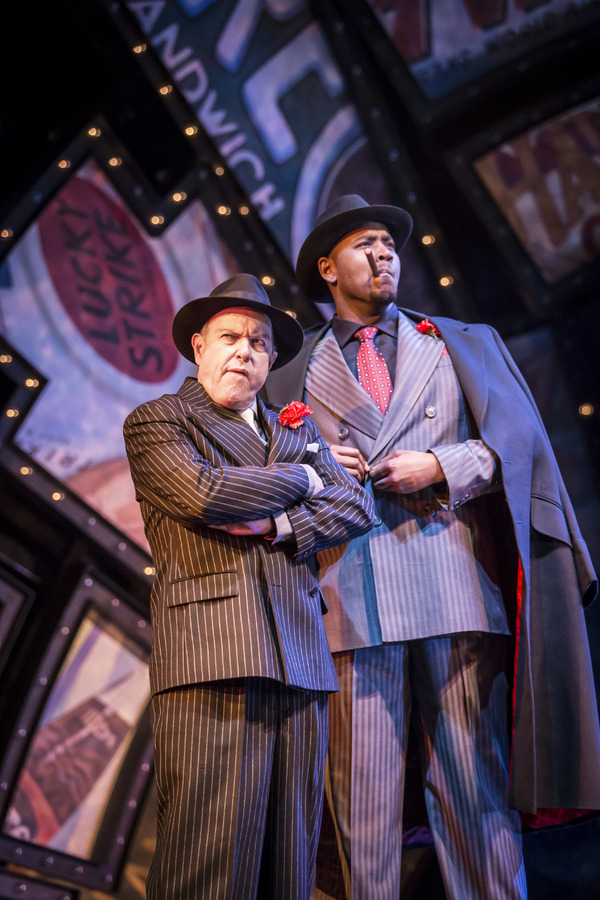 Craig Pinder (Joey Biltmore) and Cameron Johnson (Big Jule)

Jack Edwards (Nicely Nicely) and Mark Sangster (Benny Southstreet)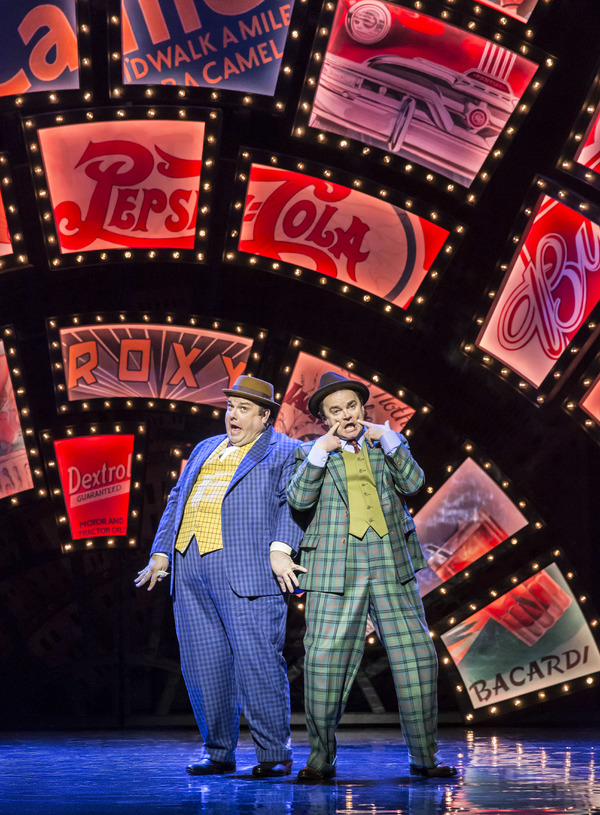 Jack Edwards (Nicely Nicely) and Mark Sangster (Benny Southstreet)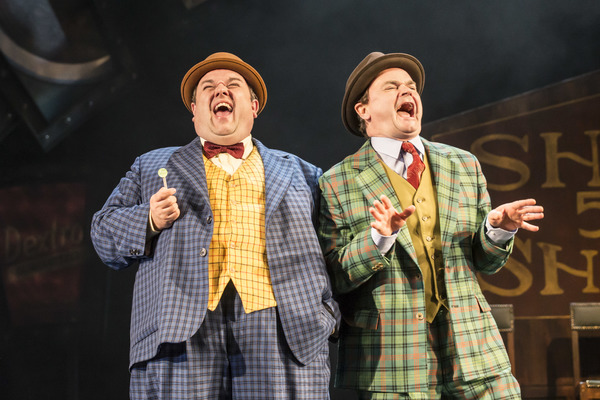 Jack Edwards (Nicely Nicely) and Mark Sangster (Benny Southstreet)

Jack Edwards (Nicely Nicely), Maxwell Caulfield (Nathan Detroit and Mark Sangster (Benny Southstreet)

Mark Sangster (Benny Southstreet) and Jack Edwards (Nicely Nicely)

Maxwell Caulfield (Nathan Detroit) and Louise Dearman (Adelaide)

Maxwell Caulfield (Nathan Detroit) and Louise

Louise Dearman (Adelaide) and the Hot Box Girls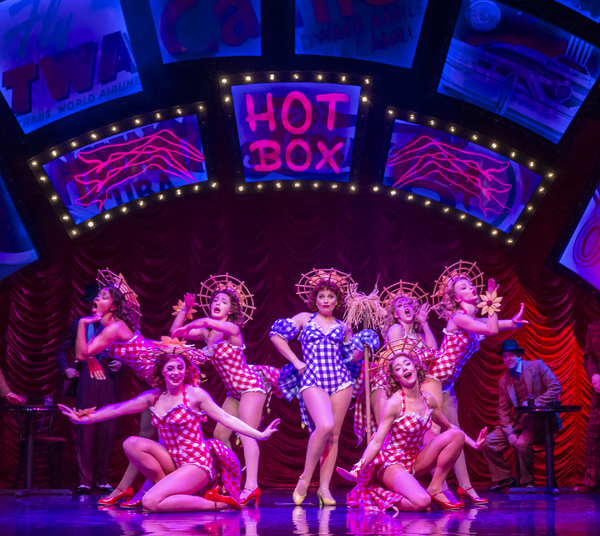 Louise Dearman (Adelaide) and the Hot Box Girls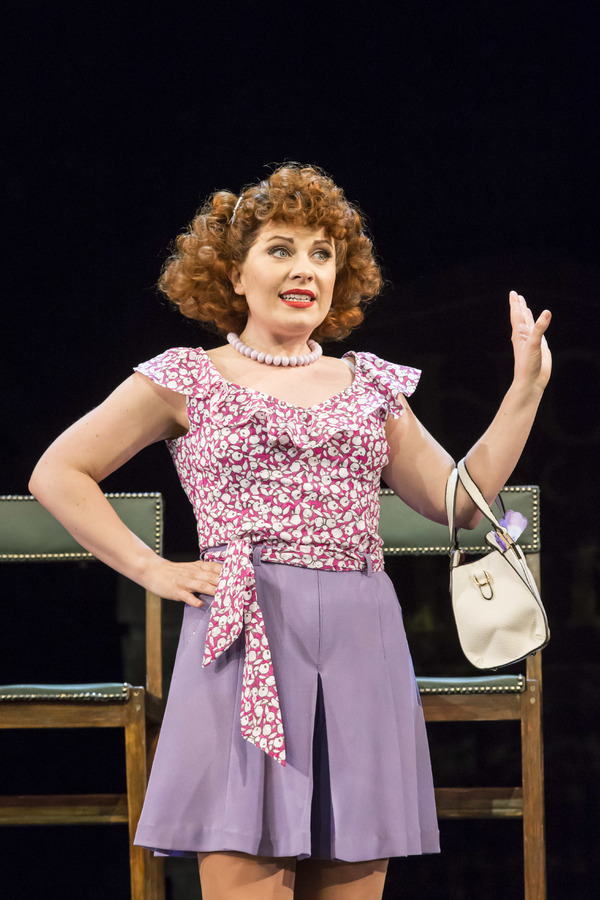 Louise Dearman (Adelaide)

Richard Fleesman (Sky Masterson) and company perform 'Luck Be A Lady'

Maxwell Caulfield (Nathan Detroit)

Maxwell Caulfield (Nathan Detroit)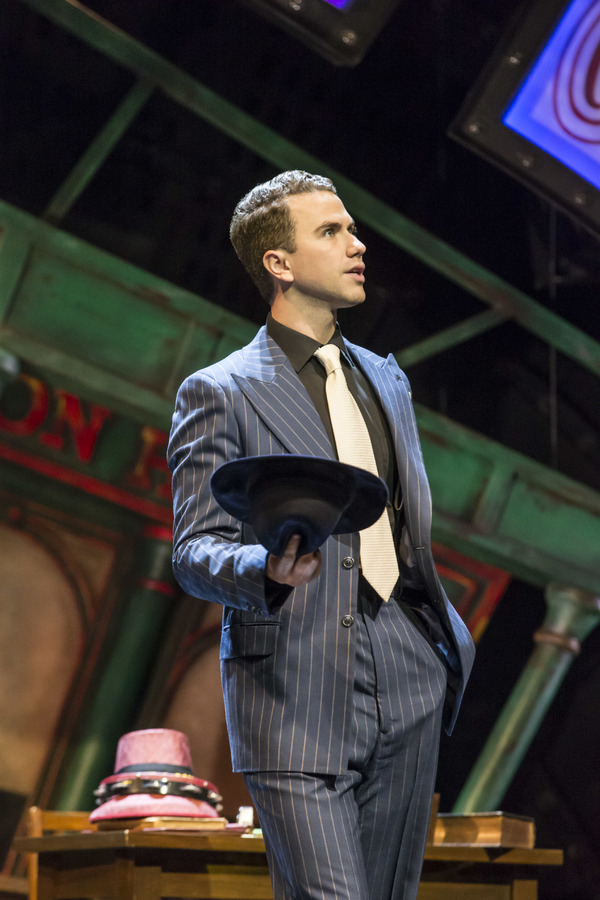 Richard Fleesman (Sky Masterson)

'Sit Down You're Rockin' the Boat' - Jack Edwards (Nicely Nicely) and Melanie Marshall (General Cartwright)

The company performs 'Sit Down You're Rockin' the Boat'