Click Here for More Articles on LES MISERABLES
Photos: First Look at New Cast of West End's LES MISERABLES
There have been some major cast changes in the legendary musical "LES MISÉRABLES" at the Queen's Theatre. Caroline Sheen plays 'Fantine', Alexia Khadime 'Eponine', Craig Mather 'Marius', Katy Secombe 'Madame Thénardier', Liam Tamne 'Enjolras' and Lisa-Anne Wood 'Cosette'. They join Alfie Boe as 'Jean Valjean', Matt Lucas as 'Thénardier' and Hadley Fraser as 'Javert'.
Following the evening performance on Saturday 18 June, the production closed for three days in order to facilitate the installation of a brand new state of the art surround sound system and the building of a bigger pit to accommodate the slightly larger orchestra necessary to play the new 25th Anniversary Tour orchestrations. The production re-opened with the new cast and musicians on Thursday 23 June.
As well as celebrating its 25th Birthday in October 2010, the legendary musical "LES MISÉRABLES" made theatrical history with an international first - three different productions playing in London simultaneously. The Original Production at the Queen's Theatre on Shaftesbury Avenue, the acclaimed New 25th Anniversary Production at the Barbican (where the show originally premiered in 1985) and the celebratory concert at The O2.
The magnificent score of "LES MISÉRABLES" includes the songs, "I Dreamed a Dream", "On My Own", "Stars", "Bring Him Home", "Do You Hear the People Sing?", "One Day More", "Empty Chairs at Empty Tables", "Master Of The House" and many more.
"LES MISÉRABLES" originally opened in London at the Barbican Theatre on 8 October 1985, transferred to the Palace Theatre on 4 December 1985 and moved to its current home at the Queen's Theatre on 3 April 2004. When "LES MISÉRABLES" celebrated its 21st London birthday on 8 October 2006, it became the World's Longest Running Musical, surpassing the record previously held by "Cats" in London's West End. In January 2010, the West End production broke another record by celebrating its historic 10,000th performance.
Seen by nearly 60 million people worldwide in 42 countries and in 21 languages, "LES MISÉRABLES" is undisputedly one of the world's most popular musicals ever written, with new productions continually opening around the globe, with seven more currently scheduled. There have been 36 cast recordings of "LES MISÉRABLES", including the multi-platinum London cast recording, the Grammy Award-winning Broadway cast and complete symphonic albums and the recently released live recording of the New 25th Anniversary Production. The video of the 10th Anniversary Royal Albert Hall Gala Concert has sold millions of copies worldwide, making it one of the best-selling musical videos ever in the UK. There are over 2,500 productions of the Les Misérables School's Edition scheduled or being performed by over 125,000 school children in the UK, US and Australia, making it the most successful musical ever produced in schools. Cameron Mackintosh is currently developing a film of "LES MISÉRABLES" with Eric Fellner and Tim Bevan of Working Title and Universal Studios.
Cameron Mackintosh's production of "LES MISÉRABLES" is written by Alain Boublil and Claude-Michel Schönberg and is based on the novel by Victor Hugo. It has music by Claude-Michel Schönberg, lyrics by Herbert Kretzmer and original French text by Alain Boublil and Jean-Marc Natel and additional material by James Fenton. The original London 1985 production of "LES MISÉRABLES" was adapted and directed by Trevor Nunn and John Caird
Photo Credit: Alastair Muir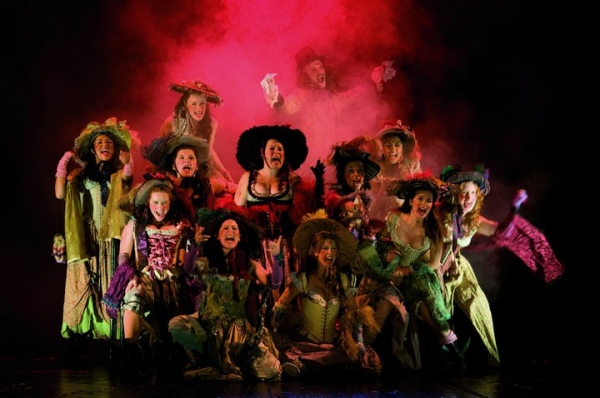 Les Miserables London Cast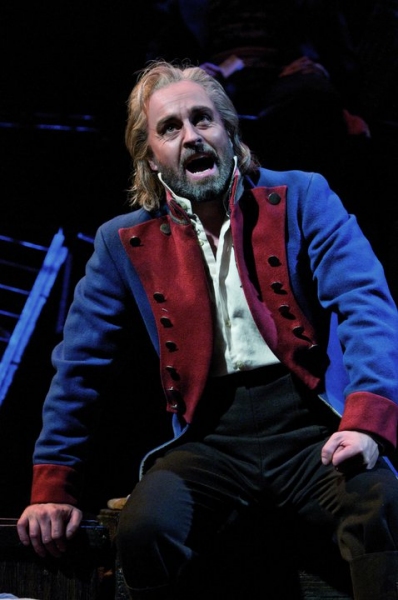 Alfie Boe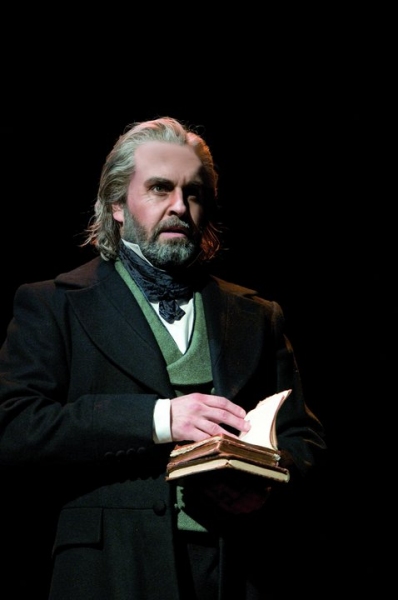 Alfie Boe

Craig Mather and Lisa-Anne Wood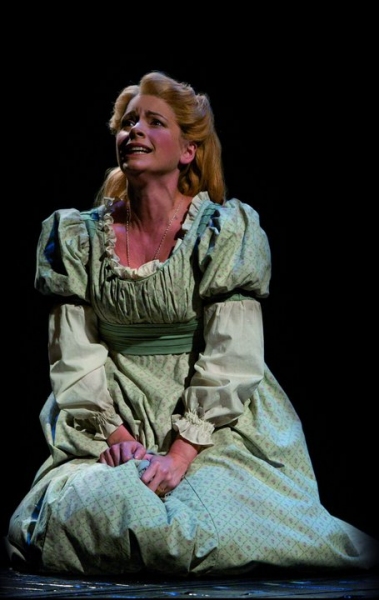 Caroline Sheen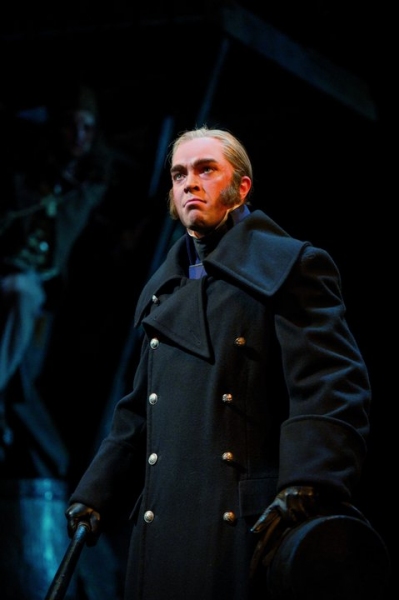 Hadley Fraser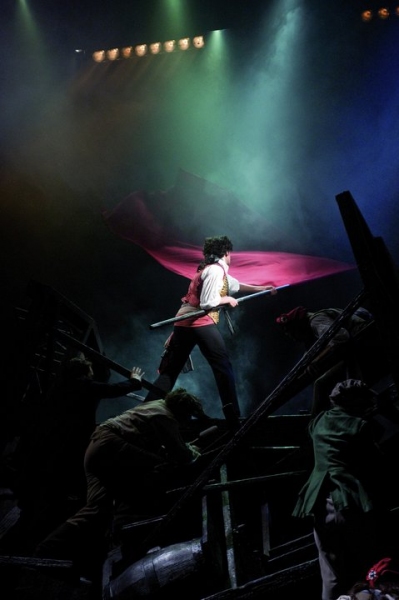 Liam Tamne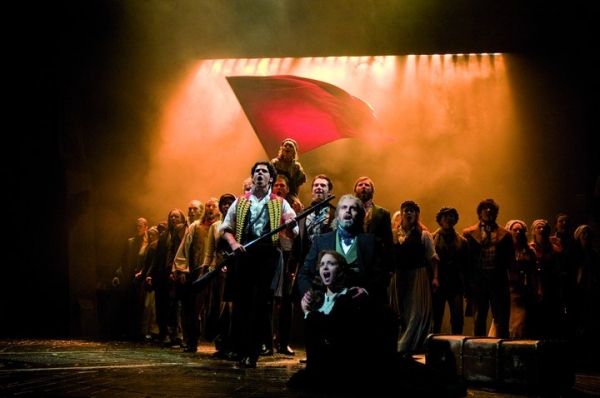 Les Miserables London Cast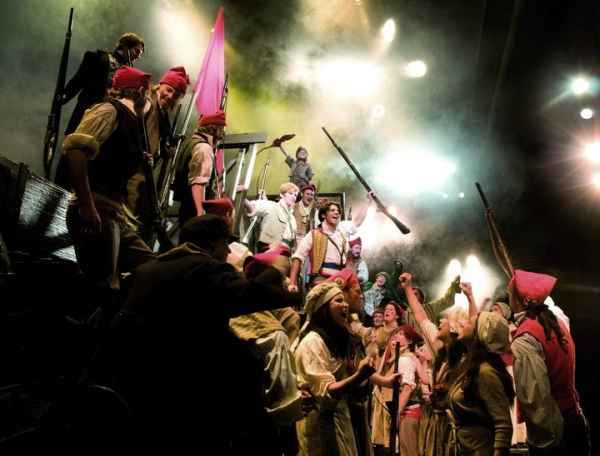 Les Miserables London Cast