Guest Blog: Yasmin Sidhwa on Tackling Inequality and What it Means to Finally Receive ACE Funding
The Artistic Director of Mandala Theatre established the company in 2015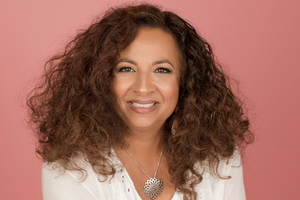 Mandala is the only professional ethnically diverse and female-led cultural organisation in Oxford, whose work centres on working with young people and artists from ethnically diverse and white working-class backgrounds.
We are embedded in our local community, working with the most vulnerable young people from the poorest wards in Oxford. We offer creative training courses to young people and have a professional touring theatre company working with ethnically diverse and white working-class artists, co-creating work with young people, focused on themes that affect them.
We work locally in Oxford, nationally, and internationally - this year we have worked in Ramallah, Palestine, Paris and Grenoble, France.
However, I cannot forget the moment in 2016 when Mandala Theatre Company, which I had founded in 2015, had been going for one year and was told that we could not apply for 2017 NPO funding because the company was not experienced enough. I was shocked and said, "I have been working in theatre my whole life (over 35 years) and have experience as an international actor, director in a venue and now founding a touring company, how can I be told we do not have enough experience?" (This was for applications in the same year that Wise Children received funding despite only registering as a company nine days before applications closed).
Jump forward to the pandemic in 2020 and Mandala applied for ACE emergency funding and inexplicably didn't receive any. Luckily, the local cultural community in Oxford were incredibly supportive and shocked by the decision not to grant us emergency funding. Due to an introduction by one of the incredibly supportive local venues we received alternative emergency funding equivalent to what we had applied for, from another foundation, and so Mandala was able to survive lockdown.
In fact, we did much more than survive, we had time to put our energy into fundraising and knew that Mandala was doing the work that truly serves the young people, artists, and communities we work with and that funders wanted to support us. But what also became apparent to the cultural organisations in Oxford was the need for far more ethnic diversity, equality and inclusion in the city. One of only two theatre companies is ethnically diverse, and female-led had not received any form of emergency funding and was not core funded. The cultural organisations had worked with Mandala and other ethnically diverse artists and could see the inequality and the need for change.
Alongside this awareness and responding to the Black Lives Matter movement, arts organisations in Oxford came together from summer 2020 onwards to formulate an anti-racism strategy which aims to address systemic racism in the cultural sector in Oxford.
Several working groups were formed by arts organisations in the city to discuss issues of access and inequality and this led to the production of a manifesto and action plan, which has been supported by funds from Oxford City Council and Arts Council England. Representing Mandala (I am a member of the steering group of the Oxford Cultural Anti-Racism Alliance), ensuring that we continue to put in place the radical action that is needed to address systemic racism in the cultural sector in Oxford.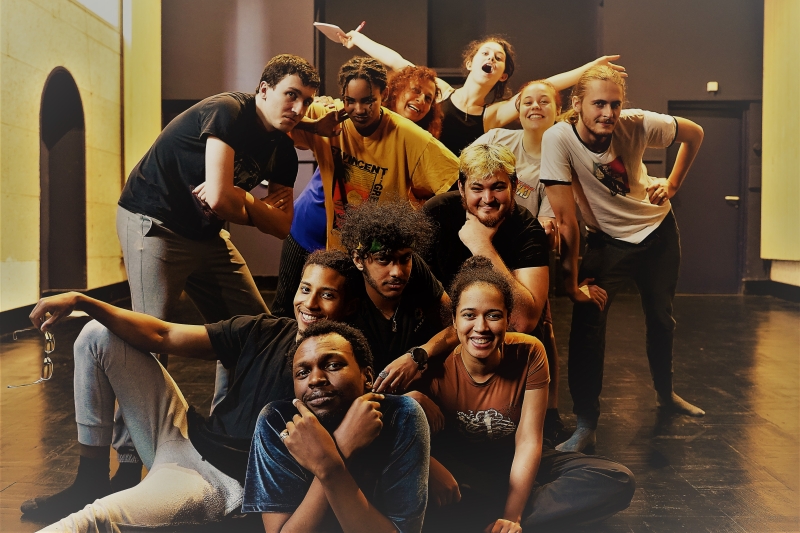 Mandala is a place where young people come together to create, train, perform and belong. We co-create with young people from diverse backgrounds to place their lived experience at the heart of the creative process and the stories that are presented on stage by both young people and young professional artists to the communities they are from, as well as to ensure they experience national and international exchanges connecting them globally. Our mission existed long before ACE developed their new 'Let's Create Strategy' in 2020 which aims to:
"strengthen and extend the work that is already underway in involving wider audiences; to ensure that this country's diversity is fully reflected in the culture it produces; and to inspire and collaborate on the international stage."
Therefore, Mandala is overjoyed that Arts Council England have finally recognised the work that we do and has granted us NPO status. This is at a time where we have recently become a charity, previously being a Community Interest Company, with a new Board of Trustees who are all ethnically diverse and female.
This means everything to us, especially with the setbacks we have had along the way. We have always believed in what we do and the young people, artists, and audiences we co-create with, represent and whose stories we tell. At last, we can plan with confidence knowing that our programme can happen because the funding is secured.
We still have much fundraising to do to ensure the programme is deliverable, but ACE NPO funding goes a long way to helping us become sustainable. Mandala has been in danger of burnout due to the tiny staff team we operate with day to day, now we will be able to employ a part time General Manager, who can help take the organisation forward and enable us to have more time to creatively serve the communities we are connected to and offer more opportunities and pathways to the artists we support.
Why it means so much to Mandala is best reflected in the words of what we mean to the young people we work with:
"...there is so much I can say, so I'll say this - I have, through Mandala, found myself, my freedom, my family, my home. That is why you should join us, for theatre done right, it is the thread that brought us all together and will hold us together forever, without it we wouldn't have this connection or the creative experiences that it has brought."
Mandala Young Company participant aged 19.
Click here for more information on Mandala Theatre
Mandala's new professional tour of MAD(E) opens at the North Wall Arts Centre in Oxford on 25 January 2023 and is on at the Pleasance Theatre, London from 14 - 18 March 2023.