BWW Review: LEND ME A TENOR at Old Opera House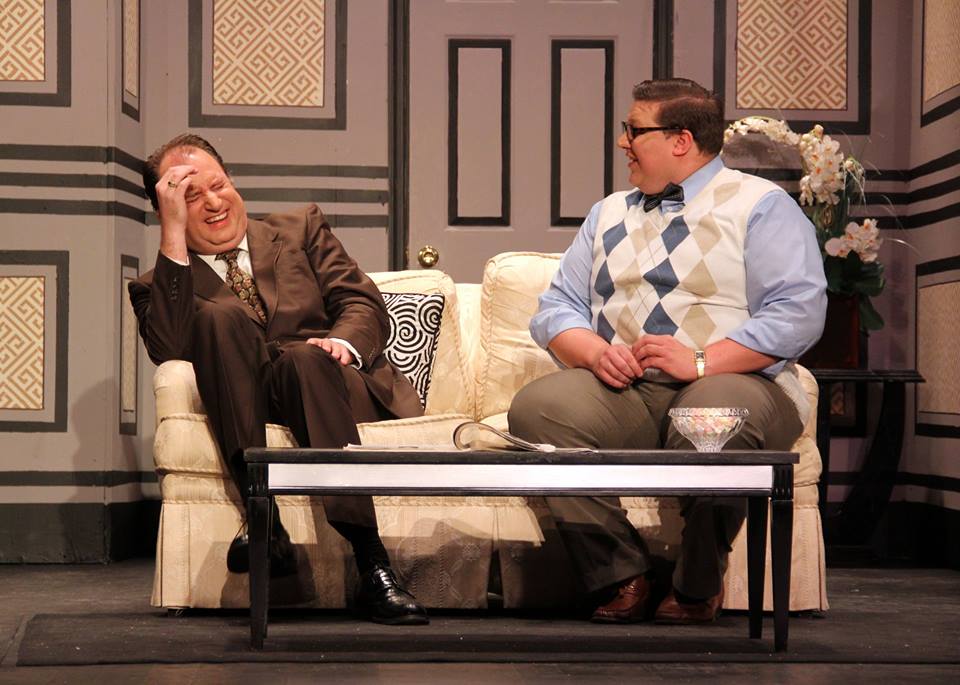 A sharply timed and hysterical show featuring a wonderful ensemble cast with pristine comedic direction from Susan Thornton, Ken Ludwig's Lend Me A Tenor at the Old Opera House is one evening of comedy you don't want to miss!
Lend Me A Tenor portrays one crazy day at the Cleveland Grand Opera Company. World famous tenor Tito Merelli is coming to perform as Othello in a one-night only benefit performance in Cleveland, Ohio in 1934. The opera manager, Saunders and his timid assistant, Max, are anxiously awaiting the arrival of the superstar. Through a series of misunderstandings, involving Max's girlfriend, Tito's wife and a bellhop, Tito is accidentally given a double dose of sleeping pills. Believing he is dead, Saunders convinces Max to impersonate the operatic tenor and sing as Othello in the performance that evening. A chaotic cast of zany characters, mistaken identities and plenty of sexual innuendos ensue.
As the hero and underdog character of the story, Ed Conn gives an outstanding performance as Max, the timid opera assistant thrust into the spotlight as the crazy night ensues. Conn's comedic delivery is consistently excellent and he displays a fantastic transition from spineless and nervous at the beginning to eventually smooth and more in control as the evening wears on and situations spin out of control.
As Maggie, Max's anxious and starstruck girlfriend, Ashley Hall makes the character both sweetly sassy and hilariously awkward at different points as she attempts to have one great fling with the opera superstar before settling down.
Tim Phillips is phenomenal as opera house manager, Saunders. As the frustrated, desperate semblance of authority in the show, watching Phillips struggle to quickly form a plan and then seethe with over the top rage when the plan goes wrong was one of the highlights of the evening. Conn and Phillips also have an astounding chemistry onstage together.
In a dazzling performance, Jeff Czerbinski shines as the susperstar Italian tenor, Tito Mirelli. His over the top direct looks to the audience and expertly delivered one line responses steal and stop the show at several moments. Tia DeMedici is a passionate Italian firecracker as Tito's wife, Maria. About to explode at any moment, DeMedici makes the brief role into a memorable performance.
Christine Brewer is incredibly sexy and sultry as Diana, the company's leading operatic soprano. Brewer at first plays the character as a sleazy dumb blonde who quickly reveals she is much more calculating and manipulative than she lets on.
As Chairmen of the Opera Guild, Jen George is absolutely adorable and delightfully loopy as Julia. Daniel Speis is hilariously flamboyant and flighty as the Bellhop scheming to meet the celebrity by any means necessary.
Mono chromed yet expertly designed and dazzling in an art deco style, the set design by Lee Hebb also deserves special mention for its' beautiful elegance and understated detail to provide a gorgeous backdrop for the landscape of all of the physical comedy.