The Theatre Lab Named 'One Of The Best' Nonprofits By The Catalogue For Philanthropy
The Catalogue for Philanthropy: Greater Washington has selected The Theatre Lab to be part of the Class of 2018-19, following a careful vetting process. The Theatre Lab has undergone a rigorous review conducted by a team of 120+ experts in the local philanthropic field, and has met the Catalogue's high standards. Potential donors can be confident that the nonprofits in the Catalogue are worthy of their support. The Theatre Lab's mission is to transform lives through theatre.
"People want to know where to give and they need trusted information. Based on our in-depth review, we believe that The Theatre Lab is one of the best community-based nonprofits in the region," said Bob Wittig, Executive Director of the Catalogue for Philanthropy.
This year the Catalogue celebrates its 16th anniversary: since its inception it has raised $40 million for nonprofits in the region. It also offers trainings, neighborhood-based opportunities for collaboration, and a speakers series for individuals to learn about and engage with the needs, challenges, and accomplishments of our shared community.
"We're honored to be recognized by The Catalogue, and look forward to sharing our work with a new audience of Washingtonians who may not have considered the philanthropic efforts of our arts organization," said Deb Gottesman, Co-Executive Director of The Theatre Lab. "From our nationally recognized Life Stories program that teaches people from vulnerable populations to create original dramatic works to our youth scholarships that will send over 100 low-income children to theatre camp this summer, we share the Catalog's belief in the power of nonprofits to spark big change."
This year, reviewers helped select 77 charities to feature in the print edition, 38 of which are new to the Catalogue this year. It also selected an additional 49 nonprofits to be re-featured on its website. The network now includes 400+ vetted nonprofits working in the arts, education, environment, and human services sectors throughout Greater Washington.
As the only locally-focused guide to giving, its goal is to create visibility for the best community-based charities, fuel their growth with philanthropic dollars, and create a movement for social good in the greater Washington region. The Catalogue charges no fees; it raises funds separately to support its work.
The Theatre Lab is Washington, DC's largest and most comprehensive independent, nonprofit school for the dramatic arts. The Theatre Lab's mission is to transform lives through theatre. Since its founding in 1992, The Theatre Lab has worked to make the real-life benefits of theatre training accessible to all regardless of age, income, or experience level. Program highlights include a conservatory to prepare actors for a profession in the arts, year-round multi-week courses for youth and adults, summer drama camps for kids and teens, and the nationally recognized Life Stories program. Learn more at theatrelab.org
More Hot Stories For You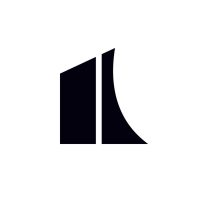 Slovo Theater Group, Matt Braunger & More Announced for The Kennedy Center Millennium Stage December Schedule

November 23, 2022

Millennium Stage will offer free live community performances, streamed live, plus online programs and film screenings, Wednesday–Sunday each week throughout our campus.
---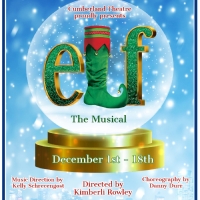 ELF THE MUSICAL to Close Out Cumberland Theatre's 34th Season

November 22, 2022

The Cumberland Theatre will conclude their 34th season of entertainment with the holiday show Elf the Musical opening on December 1st and running through December 18th.
---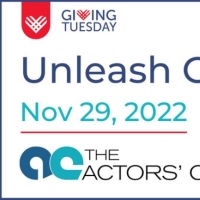 Celebrate Giving Tuesday With The Actors' Center

November 22, 2022

On November 29, The Actors' Center will join millions around the world in celebrating GivingTuesday, a global generosity movement that unleashes the power of people and organizations to transform their communities and the world.
---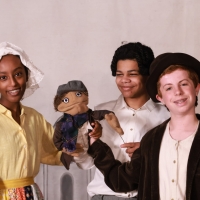 Traveling Players Presents COMMEDIA CHRISTMAS CAROL Next Month

November 22, 2022

Tickets are now available for Commedia Christmas Carol, which runs Fridays–Sundays, Dec. 2- Dec. 11  at Traveling Players Studio in Tysons Corner Center.  Performed by Traveling Players middle and high school students, the play is a new imagining of Dickens' classic ghost story, a perfect holiday treat for the whole family! 
---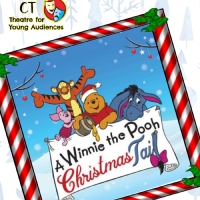 A WINNIE THE POOH CHRISTMAS TAIL is Coming to Cumberland Theatre This Week

November 21, 2022

The Cumberland Theatre will be presenting A Winnie the Pooh Christmas Tail this weekend for a limited run of four performances. The show is part of the CT's Theatre for Young Audiences initiative and is approximately 40 minutes in length making it ideal for families with young children.
---