BWW TV: Get a First Listen to 'Grateful' From the World Premiere of SNOW CHILD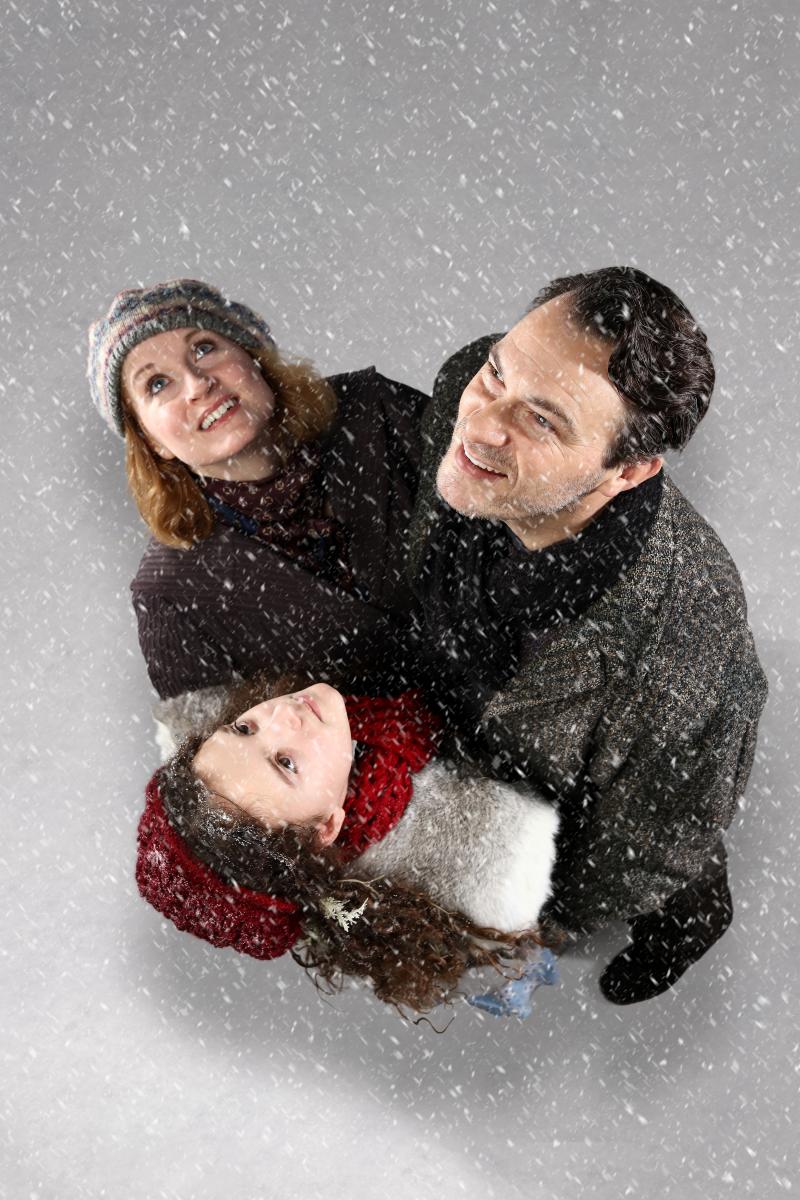 Arena Stage at the Mead Center for American Theater is now hosting the world-premiere musical Snow Child, based on Eowyn Ivey's Pulitzer Prize-nominated novel. Watch the video below for a preview of the song 'Grateful'!
Infused with a score that combines Alaskan string band-traditions with contemporary musical theater, Snow Child follows a couple rebuilding their lives in the Alaskan wilderness when they meet a magical and mysterious snow child who transforms them. Concluding her 20th anniversary season at Arena Stage, Artistic Director Molly Smith directs this world-premiere musical, featuring a book by John Strand, music by Bob Banghart and Georgia Stitt and lyrics by Stitt. Snow Child is a co-production with Perseverance Theatre and runs April 13-May 20, 2018 in the Kreeger Theater, and May 25-27, 2018 in Anchorage, and June 9-10, 2018 in Juneau.
The cast includes Matt Bogart (Arena's Camelot, Broadway's Jersey Boys) as Jack, Christiane Noll (Broadway's Ragtime) as Mabel, Fina Strazza (Broadway's Matilda the Musical) as the snow child Faina and Natalie Toro (Broadway's A Tale of Two Cities) as Esther. D.C.-based actors Alex Alferov (Arena's Fiddler on the Roof) and Dan Manning (Broadway's Ragtime) will play Garrett and George, respectively. Rounding out the company are ensemble members Dorothy James (59E59's Made in China), and D.C.-based David Landstrom (Signature's Jesus Christ Superstar) and Calvin McCullough (Olney Theatre Center's Carmen).
Snow Child is the fifth commission, and first musical, to debut as part of Arena Stage's Power Plays, an ambitious initiative commissioning and developing 25 new plays and musicals from 25 writers over the course of 10 years. With Power Plays, Arena Stage focuses Washington, D.C.'s unique theatrical voice on politics, ideas of America and power, amplifying the theater's role as a national center dedicated to American voices and artists, located in the heart of the nation's capital. The massive undertaking features one story per decade, beginning with 1776 through present day, and builds on the tremendous success of previous Arena Stage commissions and Power Plays-Lawrence Wright's Camp David, John Strand's The Originalist, Jacqueline E. Lawton's Intelligence and Mary Kathryn Nagle's Sovereignty.
Tickets for Snow Child are $40-90, subject to change and based on availability, plus applicable fees. For information on savings programs such as pay-your-age tickets, student discounts, Southwest Nights and hero's discounts, visit arenastage.org/shows-tickets/single-tickets/savings-programs.
Tickets may be purchased online at arenastage.org, by phone at 202-488-3300 or at the Sales Office at 1101 Sixth St., SW, D.C.
Photo; Fina Strazza (Faina), Christiane Noll (Mabel) and Matt Bogart (Jack) in Snow Child, running April 13-May 20, 2018 at Arena Stage at the Mead Center for American Theater. Photo by Tony Powell