BWW Review: MISTERMAN at Dance Loft On 14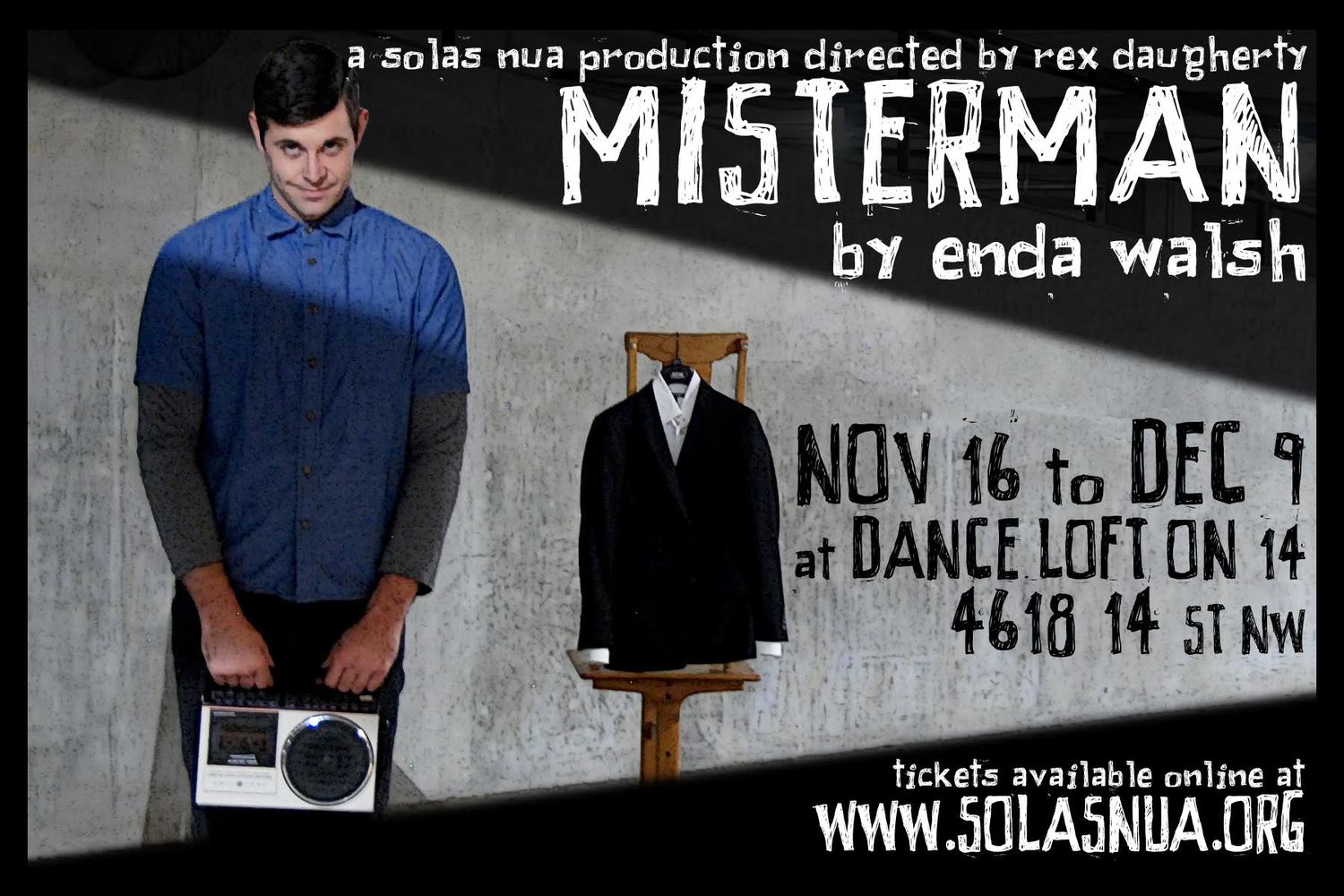 "It looks like they forgot to clean up from the last performance!" joked a man in the audience. It's true. The stage at the Dance Loft on 14 looks like the remnants of a bad garage sale. It's littered with cardboard boxes and paper scraps, an old table and chairs, and a huge heap of empty Fanta cans spills from a metal garbage can.
Thomas Keegan bursts onto the stage as the character Thomas Magill in Solas Nua's production of Enda Walsh's Misterman. His costume and demeanor are wonderfully detailed. Keegan is a tall man-6 feet and 6 inches, and his trousers and shirt are several pitiful inches too short in the ankle and wrist. His belt is made of duct tape and his muddy brown sweater vest is in need of darning, but Thomas Magill's clothes aren't the only thing that doesn't fit in the town of Innisfree.
Walsh's play doesn't make sense, and it's not until about twenty minutes in that you realize that it isn't supposed to. Misterman portrays someone whose desperation to be obedient and good brings about a tyrannical desire to force his neighbors into righteousness. He vigilantly records them and their supposed wrongdoings on his tape recorder and writes down those of whom he approves and those he does not in a little notebook kept in a pouch around his neck.
From the moment it begins, Keegan's Thomas Magill is wonderfully physical. He trips and climbs all over the stage and brings light to things that would otherwise go unnoticed. He and director Rex Daugherty were sure to use the entire space all the way from the floor to the rafters. Literally. The choreography and timing with the sound and lighting design, by Neil McFadden and Marianne Meadows respectively, is brilliant. The show is like watching a particularly complicated Rube Goldberg machine come to a wonderfully click-clacking conclusion. There were a few hiccups in between light cues and voice overs, but that's to be expected of opening night.
"I will arise and go now, and go to Innisfree," said William Butler Yeats. His Innisfree is a haven, something that Magill desperately strives for in his own Innisfree, but the world is not pure. Misterman is complicated and confusing, Walsh's text is very wordy, but this is a show that will linger in your mind. Congratulations to Thomas Keegan, whose energy and focus has earned him many afternoon naps for the duration of the show's run, which comes to a conclusion on December 9, 2017.