BWW Review: AMERICAN OPERA INITIATIVE: THREE 20-MINUTE OPERAS at The Kennedy Center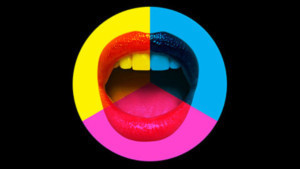 Composers and librettists were the stars Saturday night at The Kennedy Center's triple world premiere. For six years, the American Opera Initiative Festival (AOI) has selected three composer-librettist teams to create their own 20-minute operas under the guidance of a seasoned composer and librettist. This year, the teams worked with Kevin Puts and librettist Mark Campbell, who won a Pulitzer prize for their opera "Silent Night" in 2011. The teams produced what Festival Director Robert Ainsley called, "A snapshot of the contemporary American music scene." It's an opportunity for creators and audiences alike to explore what is possible in opera today.
The evening began with Nathan Fletcher and Megan Cohen's "A Bridge for Three." They explore what brings three people from three different centuries to one location: the Brooklyn Bridge. An inventor from 1897 searches for the courage to test his flying contraption, a Wall Street tycoon grapples with personal failure in the wake of the 1929 market crash, and a young woman in 2017 decides with whether or not her life is worth living.
Fletcher's score is shimmery, romantic, and full of musical gimmicks whose purpose is unclear. Perhaps the few bars of tango represent thought? The upward slide of a glissando is flight? These moments give the overall impression of an early era Disney film.
Cohen's concept is effective-three people's paths diverge across time. She easily constructs a beginning, middle, and end and invokes the color and sounds of the Brooklyn Bridge: car horns honking, carriages thundering by, and the gray-blue river below. This is a missed opportunity for Fletcher's programmatic style. Why not paint the sounds that are actually there in the text instead of portraying images that may or may not translate to the audience?
The second piece of the evening was Fault Lines by composer Gity Razaz and librettist Sara Cooper. This team attempted to pack racism, misogyny, sexual abuse, the Japanese detention camps of World War II, classism, and a corrupt politician into twenty minutes. It left me feeling less empathetic to the issues and more like I'd been force-fed righteousness.
The story takes place in 1942. Kyoko is a Japanese-American maid in the home of New York City's mayor. He threatens her with destitution and wields his abusive power. At first, the mayor's wife accuses Kyoko of having an affair with her husband. "He raped me" Kyoko says repeatedly. The mayor's wife replies, "Me too. Me too."
It's an important and noble mission for women to stand up for other women. However, attempting to focus on so many issues within such a short time left the audience with a blurry picture. The heavy-handed references to the present-day American social and political climate distracted from the story. That said, well done to Razaz and Cooper for raising these issues within opera-a the culture at certainly needs some fresh air.
John Glover and Erin Bregman's opera Precita Park rounded out the evening with a strong finish. Glover's score is playful and well thought out. He skillfully integrates Bregman's words and story with his music. The bickering of five siblings in the wake of San Francisco's 1906 earthquake comes across in short, staccato-like, punches of sound. (It brought to mind the scene in Britten's Albert Herring when all the characters are deciding on the May Queen.) One of the siblings, Lilah, searches in vain for a quiet space of her own in their cramped evacuation housing. She finds refuge in her memories of reading Thoreau's Walden. Bregman's is a common story told in an uncommon way. Also worth mentioning, is the delightful staging of this piece. Director Andrea Dorf McGray toyed with physical comedy and the result was very effective when paired with Glover's score.
The six singers, most of whom are young artists at Washington National Opera in the Domingo-Cafritz program, sang multiple roles: tenor, Frederick Ballentine, mezzo-soprano Eliza Bonet, baritone Michael Hewitt, tenor Alexander McKissick, soprano Alexandria Shiner, and soprano Laura Choi Stuart. Together they made for an engaging ensemble who clearly had a ball performing these three little operas, and performers having fun is always a joy to watch.