Photos: WAR HORSE Opens in Toronto - All the Red Carpet Action!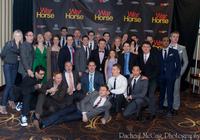 Last night King St West was abuzz with celebrities, theatre goers, politicians and real live horses as The Princess of Wales rolled out the red carpet for the opening of Mirvish's Canadian production of War Horse. Spotlights shone above the gorgeous marquee as guests arrived for what was arguably the most anticipated theatrical event of the season.  Stars of Canadian theatre, film and television came out in support of the production, as well as the creative team from the UK and the men from the Handspring Puppet Company who were responsible for bringing the horses to life on stage. 
Also on hand were Lieutenant Govenor of Ontario His Honour David C. Onley (who presented David Mirvish with a Diamond Jubilee medal), Toronto Police Chief William Blair and President and Vice Chancellor of the University of Guelph Alastair Summerlee. The surprise guests of the evening were the horses themselves, as Eddy, Dundas, Trooper and Major from the Toronto Police Mounted Unit joined with Trooper and Mirage from the Governor General's Horse Guard and regally lined the red carpet.
The production itself was met with an instant and explosive standing ovation, as the teary eyed audience leapt to their feet to show their support for the magical show. War Horse Toronto features an all-Canadian cast and crew, and the appreciation and patriotism in the air was a highlight of the evening.
At the post-show party friends and family joined together with the enthusiastic cast to celebrate a successful opening, dining on sumptuous food and dancing the night away. BWW was thrilled to be on hand to capture photos of the special night.
When and Where?
War Horse
The Princess of Wales Theatre
Seats on Sale until September 30th 2012
Performance Schedule
Tuesday - Saturday at 7:30PM
Wednesday and Sunday at 1:30PM
Tickets range from $45 to $175 and can be purchased in person at the box office, by phone at 416-872-1212 or online at www.mirvish.com
Pictures by Racheal McCaig Photography


The Toronto Mounted Police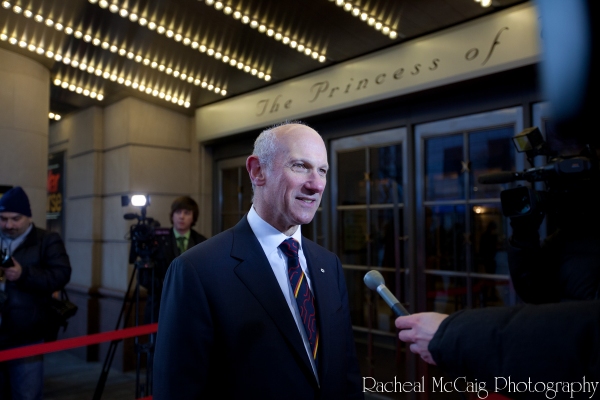 David Mirvish on the Red Carpet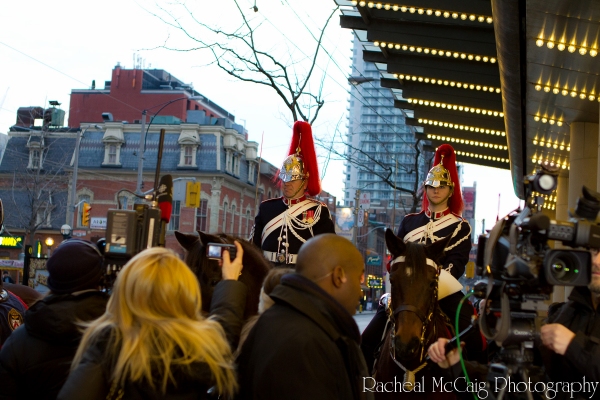 The Governor General's Horse Guard

David Mirvish with the Toronto Mounted Police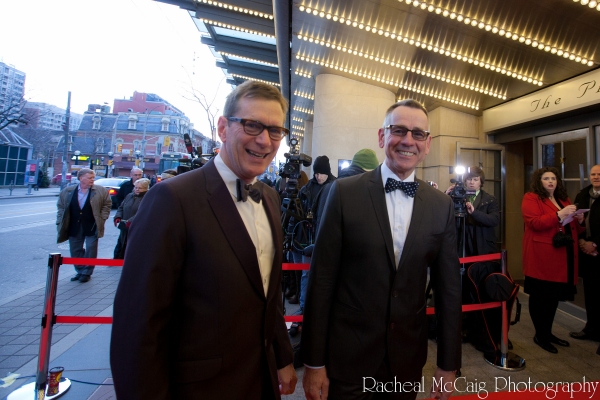 Basil Jones and Adrian Kohler of the Handspring Puppet Company

Yannick Bisson and Chantal Craig

Tricia Helfer

Molly Johnson and sons

Caden Douglas, Bryan Hindle and Brad Cook

Melanie Doane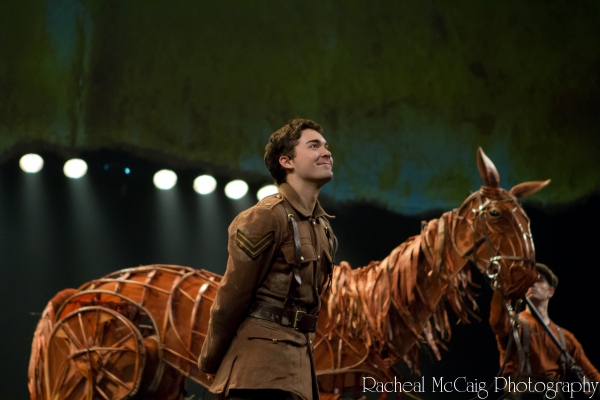 Alex Furber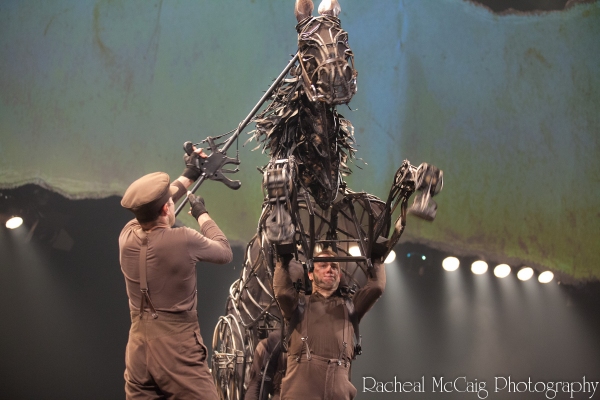 Topthorn takes his bow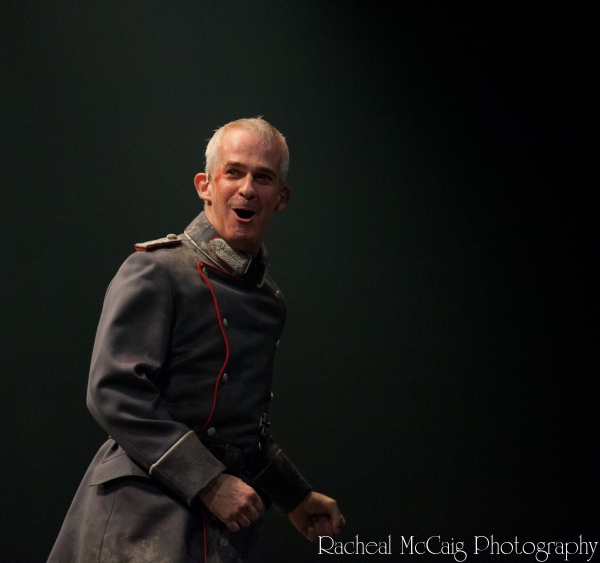 Patrick Galligan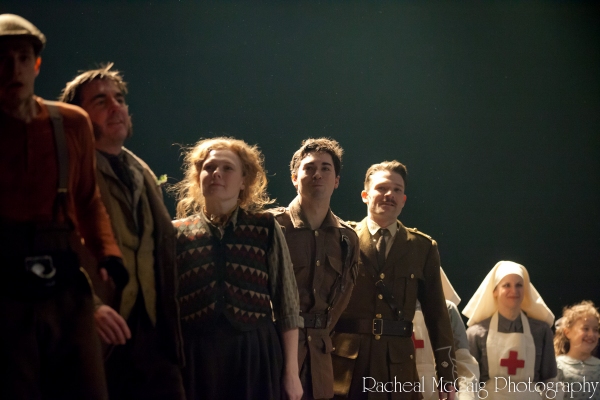 The all Canadian Cast of War Horse at Curtain Call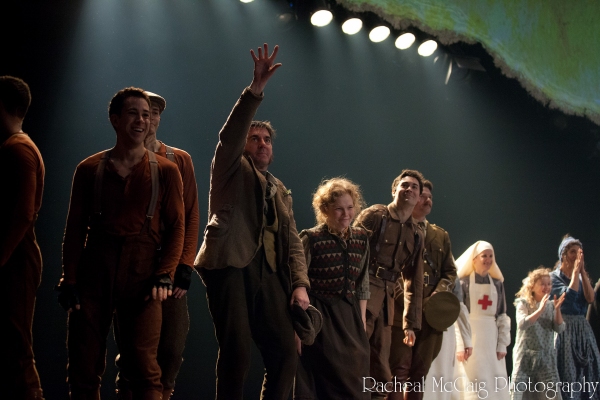 The all Canadian Cast of War Horse at Curtain Call

David Mirvish sporting his Diamond Jubilee Medal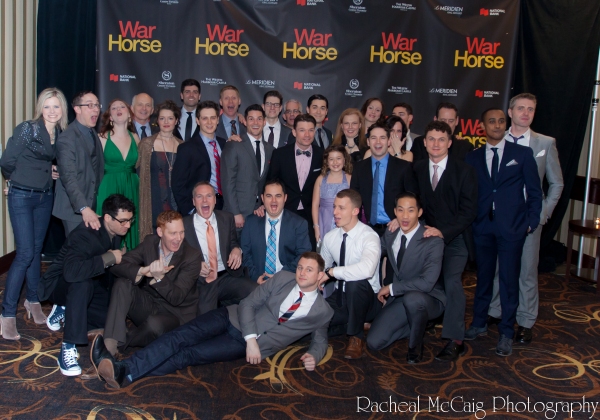 The all Canadian Cast of War Horse

The all Canadian Cast of War Horse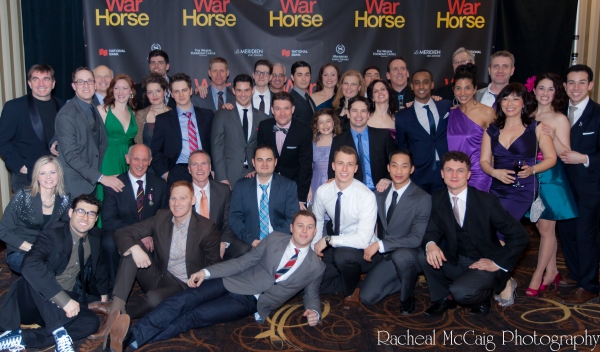 The all Canadian Cast of War Horse