Review: BROADWAY BENT: VILLIANS STEP INTO THE BAD SIDE at The Studio At Carrollwood Cultural Center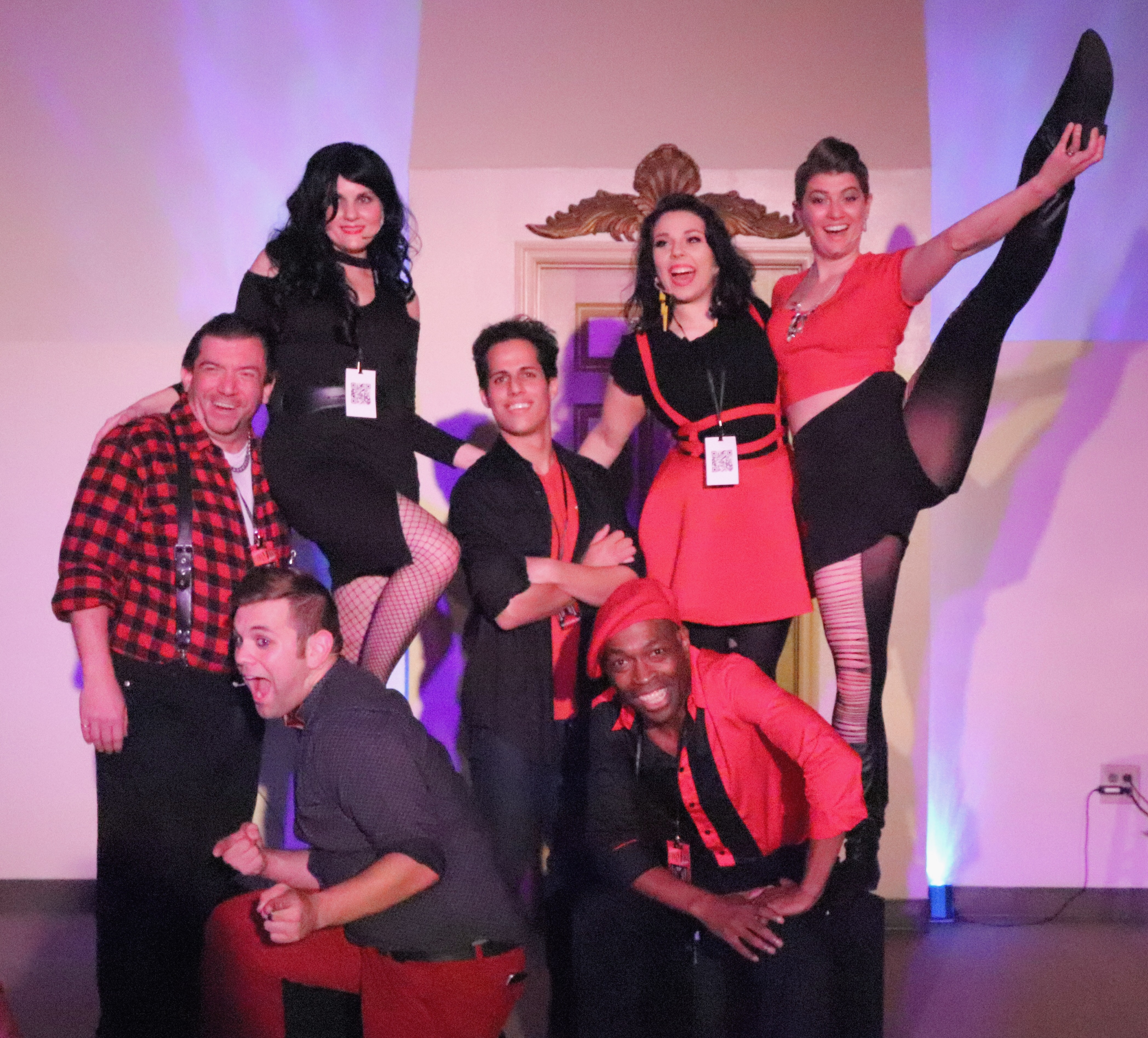 On Friday night, I attended the best hurricane party I've ever been to. It wasn't supposed to be a hurricane party, but opening amidst the chaos that is Irma, Einsenstadt and Washington's musical revue, BROADWAY BENT: VILLIANS was a welcome escape.
Performed in The Studio at Carrollwood Cultural Center, BROADWAY BENT: VILLIANS was a celebration of the most despicable, evil, contemptable characters in the history of Broadway. The performers themselves brought their favorite songs to Aaron Washington and Keith Eisenstadt and the duo had the difficult task of reducing 44 to 25 selections.
BROADWAY BENT: VILLIANS featured music from such productions as LES MISERABLES, DREAM GIRLS, CARRIE TO BRING IT ON, JEKYLL & HYDE, ASSASSINS, HEATHERS, INTO THE WOODS, SWEENEY TODD, TOMMY, HAMILTON, among many others.
I have never been to a show where I felt like I and the other patrons were actually part of it. This revue, despite being about the baddies of Broadway, just made you feel good. The immersive and playfulness of the show - with the singers going from stage to audience and mingling with the patrons - tussling hair, sitting at our tables, even chugging a beer - gave the feeling of being invited to an uber cool party that just happened to have live singing with voices that, several times, gave me goosebumps.
Featuring the powerhouse vocals of Washington, Marcus Blake, Cody Carlson, Richard Cubi, Melissa Doell Jessica LaPollo, and Ashley Ryan Lord, there were so many moments where my first reaction when a note reverberated in The Studio's rafters was "d-a-m-n."
And to learn they rehearsed three-maybe four days- compounded my initial reaction. The ensemble was just that good.
Blake's "Reviewing the Situation" from OLIVER left this reviewer in awe of his baritone.
Some of the most incredible performances came from duo and ensemble pieces - Washington, Carlson, and Blake in "Step Into the Bad Side," from DREAMGIRLS; Cubi, Washington, and Lord in "Forever Yours" from ONCE ON THIS ISLAND; Doell and LaPollo in "The Destruction" from CARRIE; Washington, Carlson and Jessica's "Our Love is God" from HEATHERS.
Speaking of HEATHERS, one of my all-time favorite performances came from the trio of Doell, LaPollo, and Lord in "Step Into My Candy Store." My word, these ladies have pipes!
The cast together for HAMILTON and SWEENEY TODD was sweet perfection.
Yet, one of the most astounding performances came early on through with Calson's transformation from Hyde into Jekyll and back again. That chiropractic-needing performance left many mouths agape, mine included.
The final production of the inaugural season of this New Theatre Company was exceptional. If you were in the audience on Friday night before the show sadly cancelled for Hurricane Irma evacuations, consider yourself lucky. I'm already looking forward to the HEROES of BROADWAY BENT coming in season two.