BWW REVIEW: The Fabulous True Story Of King Charles II's Mistress And Pioneer Of Women In Theatre Comes To Life In NELL GWYNN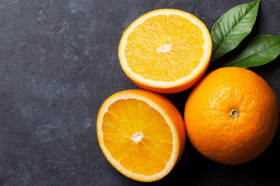 Thursday 16th August 2018, 7:30pm New Theatre
Brilliantly bawdy and incredibly clever, Jessica Swale's Laurence Olivier Award winning comedy (2016) Nell Gwynn is presented by Deborah Jones (Director) and New Theatre in a wonderfully presented expression of this surprisingly true story. Comedy, cross dressing and a liberal dose of music comes together to tell the Cinderella story of a prostitute turned actress who captured the eye, and subsequently heart, of King Charles II.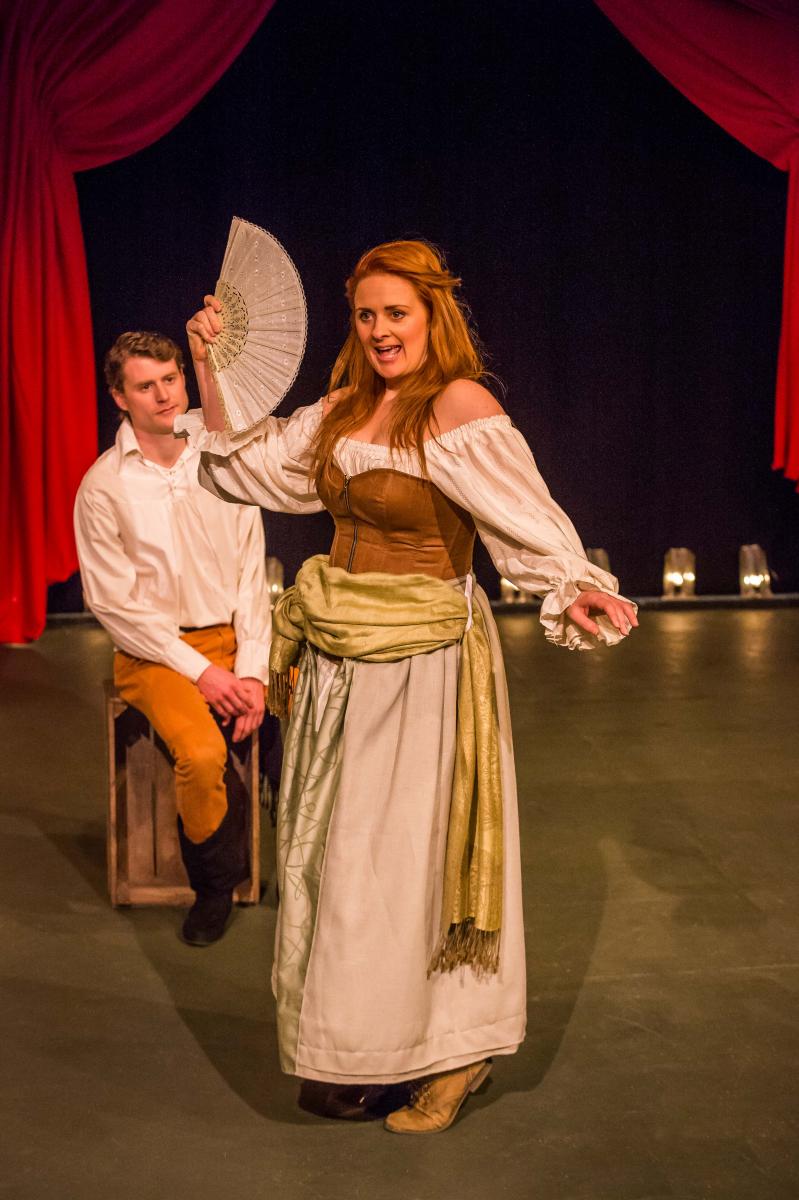 Nell Gwynn follows the life of former prostitute and orange seller after Charles Hart (Rupert Reid), leading man for Thomas Killigrew's (Shan-Ree Tan) King's Company, spots her skill at handling a heckling audience as she spars with inept actor Ned Spigget (Simon Lee) and offers to train her up as an actress. Whilst the vivacious and plain speaking, sassy Nell strikes up a relationship with the handsome actor, King Charles II (Lloyd Allison-Young) opens the door for women to take to the stage with changes in the laws. It is only natural that Killigrew includes a 'real woman' in his company to ensure they remain competitive with the Duke's Company and Nell becomes his feature, much to the disgust of the flamboyant and effeminate boy actor Edward Kynaston (Steven Ljubovic) who had made a living playing all of the desperate damsels and blushing maidens. The extravagant and hedonistic King naturally attends his theatre and despite having an already irate wife, the Portuguese Catherine of Braganza (Genevieve Muratore), and at least one mistress in the form of the social climbing Lady Castlemaine, Barbara Palmer (Kate Bookallil), he is captivated by Nell upsetting both his own court, particularly ambitious Lord Arlington (Peter Mountford) and Hart. Further challenges arise when Nell is reminded of her roots and Lady Castlemaine's warnings that the Kings interest will eventually wane leading Nell to have to decide who she is and who she wants to be and whether it is worth compromising herself.
Jones has gathered a wonderful cast of New Theatre regulars and new faces, many of which prove themselves to be names to look out for in the future. She ensures that there is a naturalness to even the most bizarre plotlines and the musical interludes and dance numbers are delivered with joy and confidence whilst channeling minstrel acts and musical theatre tropes. Jones utilizes the space well, having the audience at times form part of the King's Company's audience with the odd heckler thrown in amongst the crowd. With the story flipping between the theatre and the Royal chambers John Cervenka has devised rotating scenery to take the audience backstage to see the challenges of a stressed director and a stalling scriptwriter (Steve Corner as John Dryden), the front of stage complete with Royal Box and the stately halls of the Palace.
Steven Ljubovic's turn as Edward Kynaston is a brilliant fit for the statuesque lithe newcomer as he amps up the camp level to present that passionate actor more partial to pretty dresses than having to take on a dreaded pants role. His performance is captivating and nuanced ensuring that the smallest flourish or glare is delivered with precision and a 'lived in' realism. As the somewhat politically idle King Charles II, Lloyd Allison-Young captures the monarch's privilege and arrogance that allows him to indulge whilst England crumbles. Rupert Reid, a familiar face from television, is dashing as the King's Company's leading man used to being the focus of the audience admiration whilst also showing the jilted lover's hurt and pain.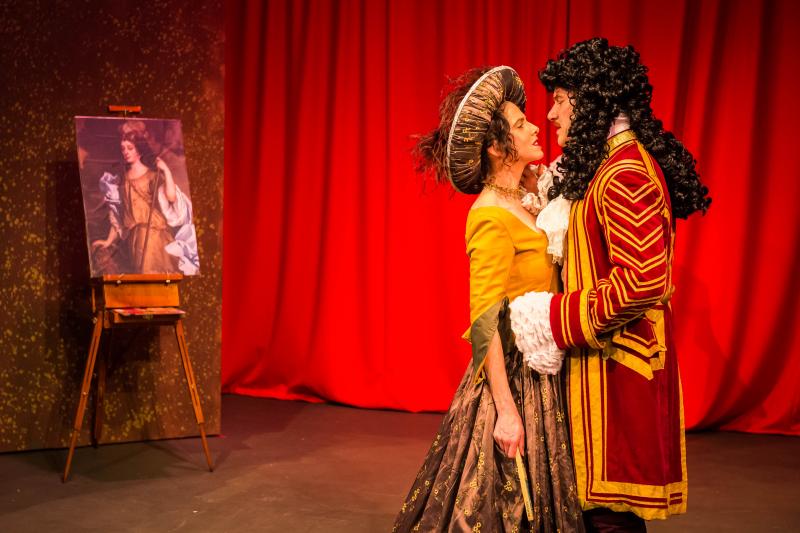 New Theatre regular Debra Byran is delightful as the theatre troops's wardrobe woman, capturing the committed dedication to the company whilst having no aspirations to take to the stage herself. Byran adopts a consistent strong accent to indicate Nancy's status and education whilst ensuring that she is seen as the maternal figure of the group who is also not adverse to challenging the outdated views particularly with regards to women that persisted in the 17th Century. Equally feisty as a strong feminine voice, Eleanor Ryan's expression of Nell's sister Rose is presented with a wonderful scrappiness to help remind the audience of Nell's origins even though she tries to play them down once on the King's arm.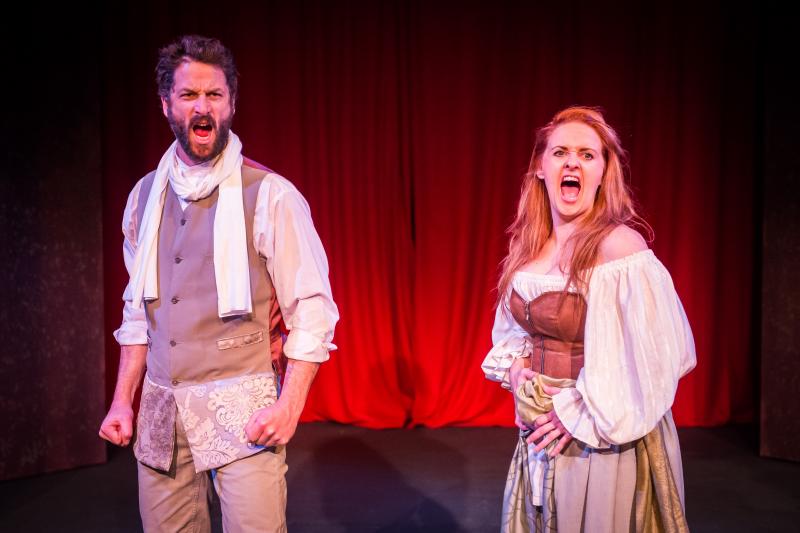 The standout performance is from leading lady Bishanyia Vincent's portrayal of Nell Gwynn. She ensures that the gutsy guttersnipe is seen as both endearing and a force to be reckoned with. She delivers Nell's comic lines with a wicked precision and fabulous confident cheekiness particularly when delivering Nell's bawdy ditties designed to embarrass and scandalize the genteel folk she delivers them too. Whilst the music is bold raw troubadour ballads, Vincent delivers them with solid vocals. Vincent is definitely a brilliant performer to keep an eye out for.
Nell Gwynn is a wonderful look at an incredible historical figure, ahead of her time in many ways as a strong woman willing to have ambition but not at the cost of loosing herself or intentionally hurting people. A strong production with a roaringly funny script that is both enlightening and heartwarming. Do not miss this gem.
New Theatre
8 August - 8 September 2018