BWW REVIEW: Conformity And Compliance Are Challenged In ONE FLEW OVER THE CUCKOO'S NEST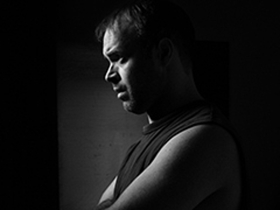 Saturday 5th August 2017, 7:30pm Reginald Theatre, Seymour Centre
Sport for Jove's latest offering takes a contemporary turn from its usual period works with Dale Wasserman's adaptation of Ken Kesey's ONE FLEW OVER THE CUCKOO'S NEST. Director Kim Hardwick ensures that whilst set in the 1960's, this story of rebellion against a system that only understands conformity and normalisation still holds a relevance as whilst medical practices have changed, those that are different are still not always embraced.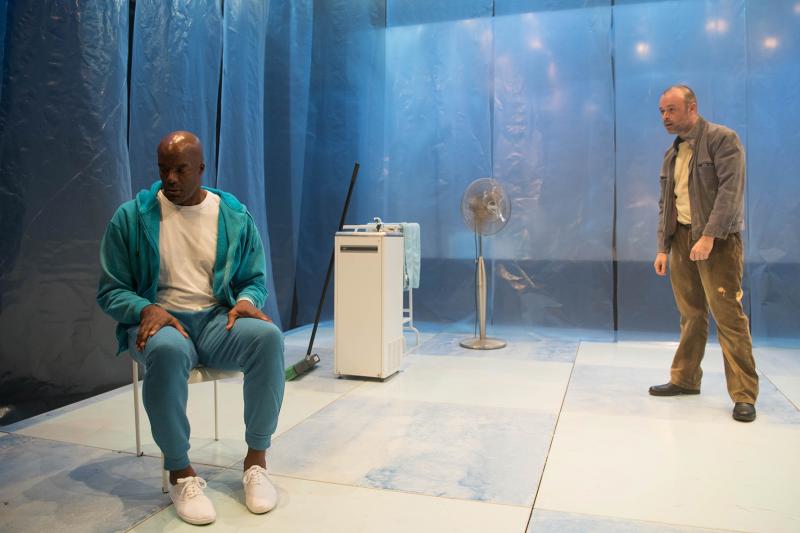 The work, based on Kesey's once controversial novel, is a pared back adaptation of the story of Randle Patrick McMurphy's (Anthony Gooley) admittance to a psychiatric hospital where he rebels and resists the rules of the rigid Nurse Ratched (Di Smith) while seeks to inspire his fellow patients to stand up for themselves, not realising that he is one of the few that are there against their will. Whilst showing some dated views on therapy and the blame placed on women, it does highlight how some things haven't changed with regards to views that some people still have with regards to those that don't fit into their cookie cutter view of how a person should behave and continues to ask the audience to question how they treat anyone different to themselves.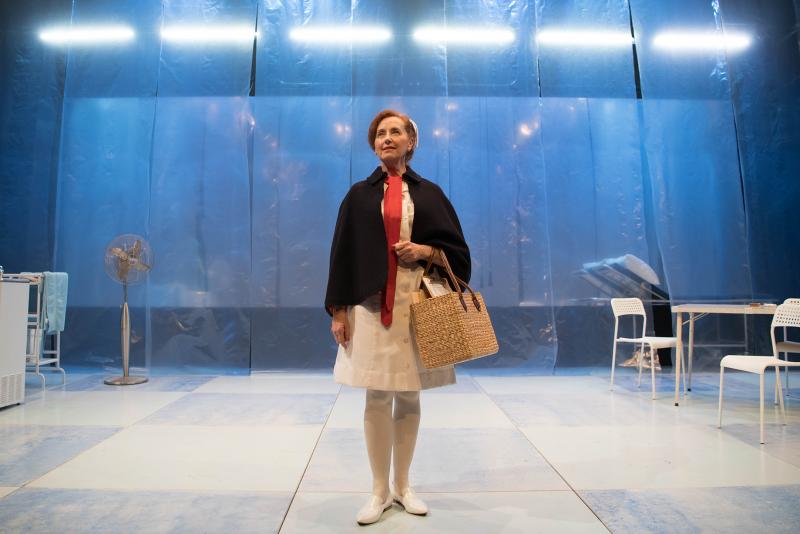 Designer Isabel Hudson has designed a box set for the day room with institutionAl White tile floors that show the signs of wear and lack of care for cleanliness from the surly orderlies. The stage slopes down towards a gutter of detritus and semi opaque walls of heavy plastic, backed by mirrors at the rear, highlight the fact that the patients are under constant observation. The day room, devoid of colour, is sparsely furnished for utility not comfort with plastic chairs and basic table, water fountain, fan and small television. The patients are dressed in variations of a uniform of green tracksuit with each maintaining something of their own identity in their combination of these items with non -standard issue garments. In contrast, the rigidity of the hospital staff is reinforced by their crisp white uniforms with the two male orderlies sporting ominous leather straps wound around their wrists, ready to restrain a patient deemed dangerous by their power hungry egos.
G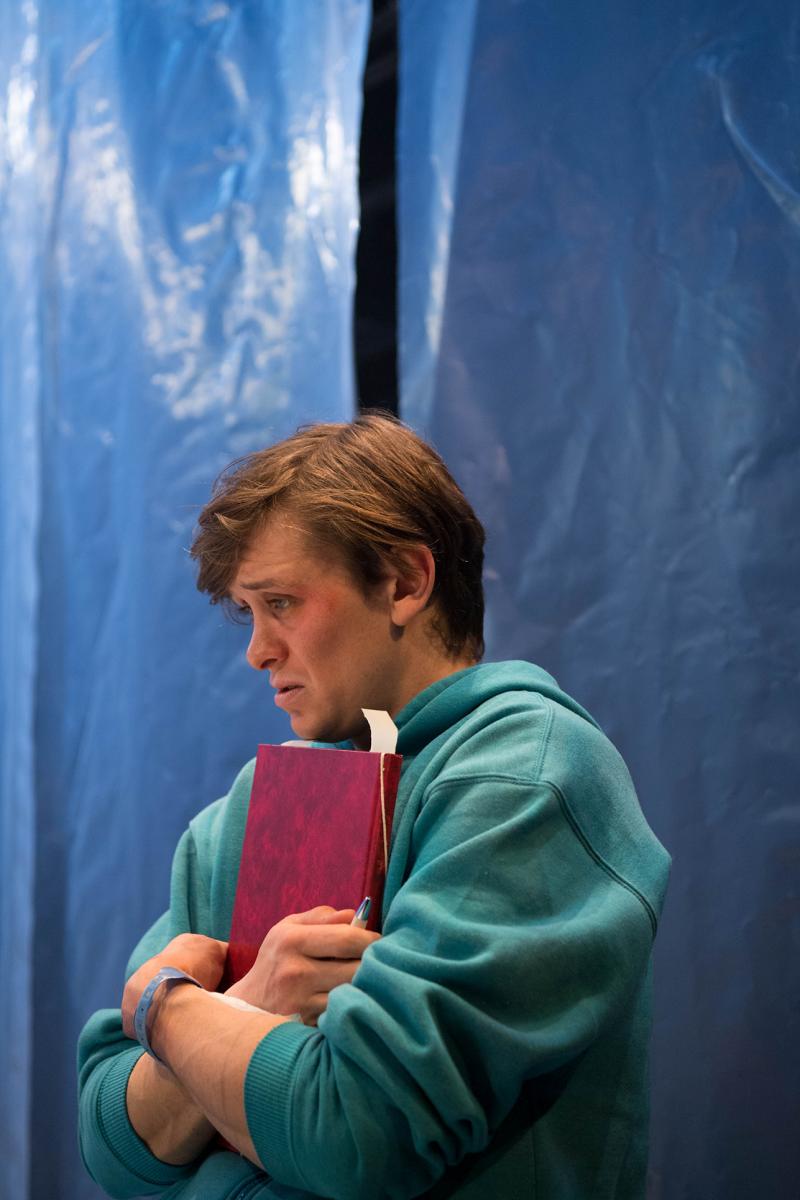 ooley gives the reprobate McMurphy a delicious danger in his cocky confidence that he won't be broken by the system that has apparently crushed the spirt of the other patients. He tempers McMurphy's toughness by ensuring that the audience can still see his humanity in the desire to honestly want better for his new friends, not just seeing them as a means to escape or win money off, a contrast to the single minded Nurse Ratched. Through Gooley's McMurphy, the audience is challenged to reassess people they'd have once overlooked or judged at face value, and look beyond the surface insecurities to find the reality beneath.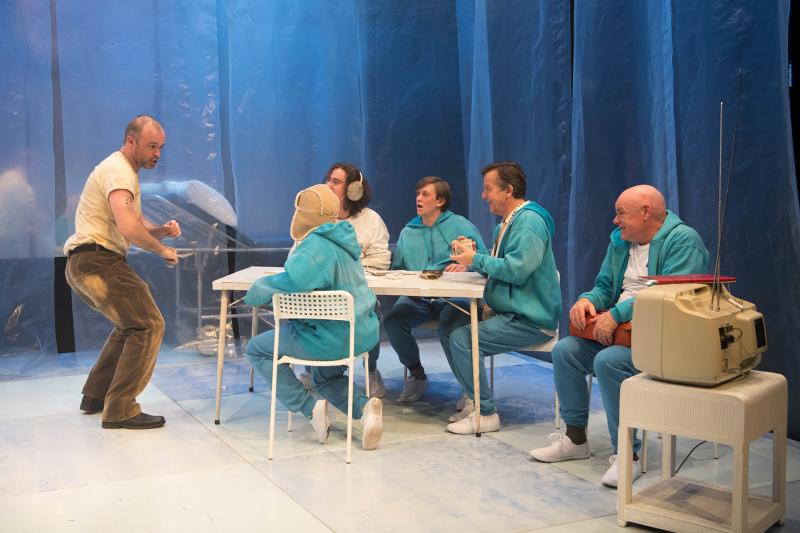 In her return to the stage, Di Smith presents an imposing Nurse Ratched to ensure she is a strong adversary for McMurphy with a sole focus of breaking the men within her 'care'. She ensures that the manipulative nurse is given a rigidity and mechanicalness in keeping with the views of the era that advocated electroshock therapy and lobotomies to deal with anyone that appeared different and resistant to compliance. Smith infuses a smugness to the role as Nurse Ratched wields her power over the patients to further reinforce their issues rather than honestly seek to help people that are generally not damaged.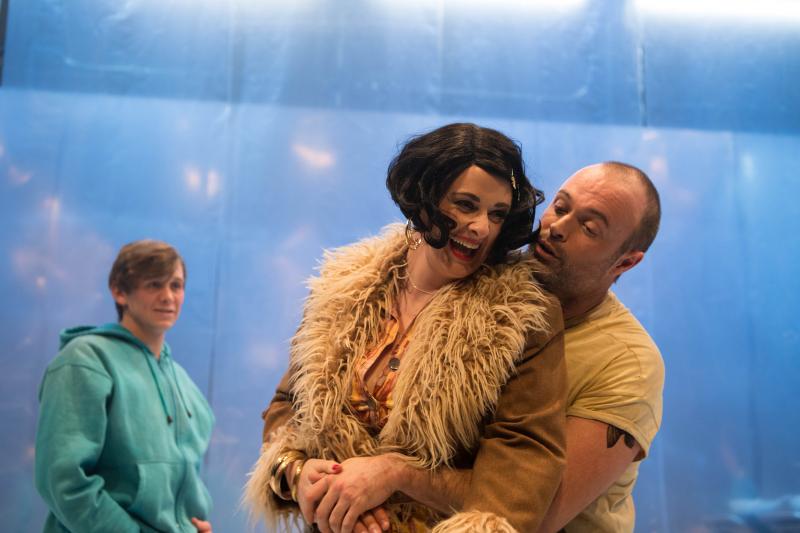 Hardwick however has pulled back in the intensity of the ongoing fight between McMurphy and Nurse Ratched, dulling the impact of the control and the rebellion and even the ultimate altercation. She has also allowed Dr Spivey (Johann Walraven) to become an almost comic character as the insipid and spineless character drifts in and out in ill fitted clothes and never really defines him as a person. She does however manage the balance in the supporting character expression to ensure they don't become caricatures of 'ill' people whilst still giving each their own particular quirks but doesn't delve too deeply into their characterisations. Wayne McDaniel, whilst not entirely the right fit for the role when the actual character's ethnicity is considered, is wonderful as the mostly silent shuffling Chief Bromden. His expressions and stillness as his 'thoughts' are narrated conveys the fear and pain of understanding that the facility is more a factory of removing the parts of a person that don't conform than one of healing. Travis Jeffery's gives Billy Bibbit a lovely innocence as the young man who has been banished to the facility by a mother who uses guilt on the young man which further reinforces his social awkwardness bought about by a speech impediment. As the older man unsure of his sexuality, Tony Poli captures the denial that many have due to society's pressures for men to behave a certain way in his portrayal of the effeminate and sensitive Dale Harding.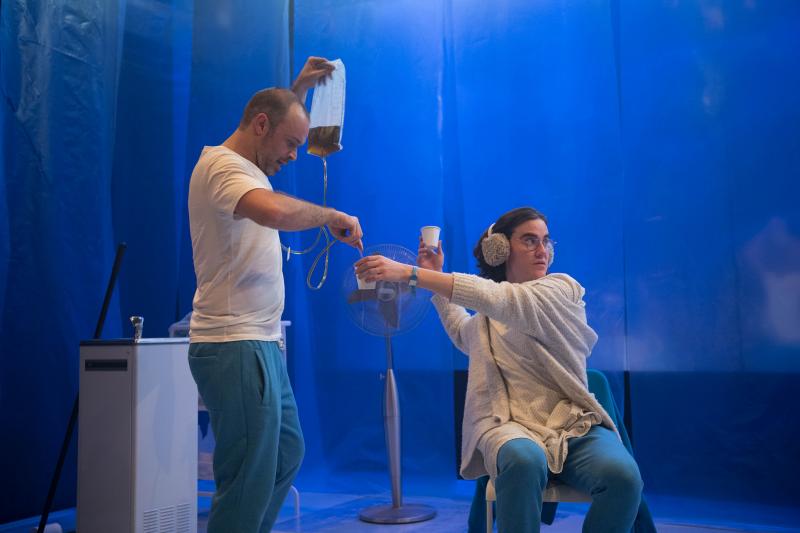 Whilst the illnesses expressed in ONE FLEW OVER THE CUCKOO'S NEST may not be considered illnesses in the current age, they are still seen as differences from the norms which still results in people with these challenges often subjected to ridicule or prejudice. When considering Chief Bromden's thoughts of the facility being part of a factory churning out clones, there is a degree of this that is still relevant in the way society and institutions run in modern society so McMurphy's message to fight to preserve your individuality and stand up for your rights whilst still caring for those around you remains necessary.
ONE FLEW OVER THE CUCKOO'S NEST