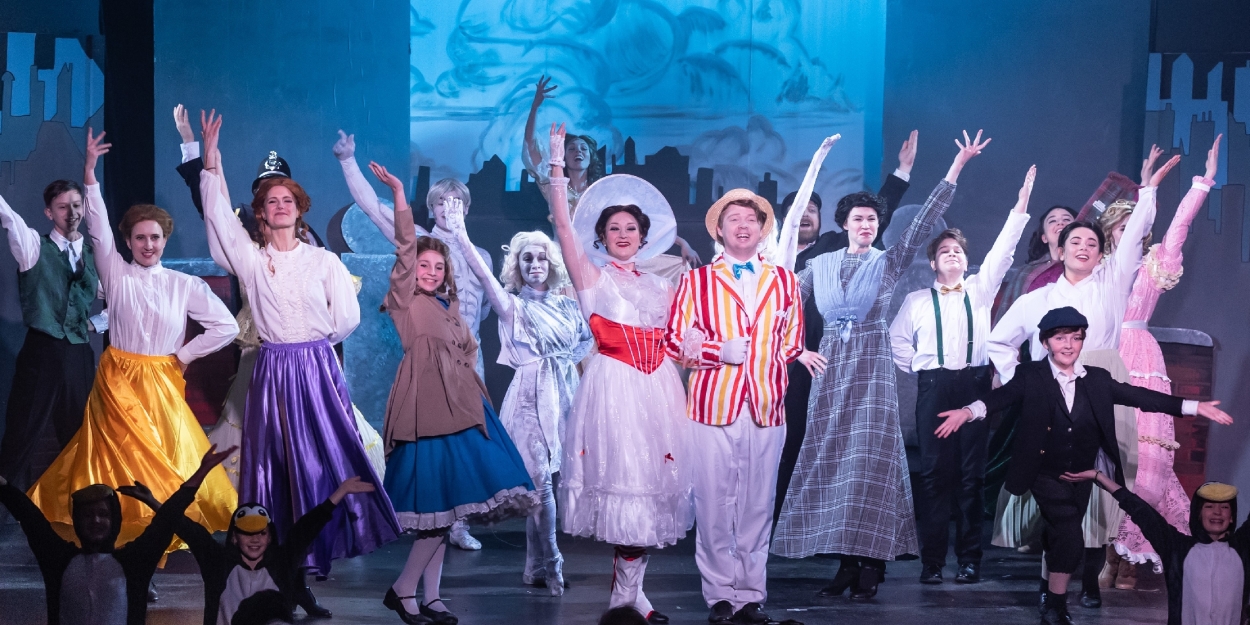 Review: DISNEY'S MARY POPPINS at Historic Owen Theatre
This Disney Classic packs the Historic Owen Theatre in Downtown Branson.
The entertainment in Branson is always expected to be above and beyond. After all, it's Branson- "The Live Music Capital of The World," according to multiple online publications. So, when I had my first visit to the Historic Owen Theatre, 205 S. Commercial St., in Branson, I expect nothing short of Disney magic from Director Jacob Deck and the Branson Regional Arts Council with their production of DISNEY'S MARY POPPINS. And I'm going to be honest-I was blown away by the talent that graced their stage! Those performers poured their heart out to the packed house, and we loved every minute of it. Their vocal prowess, fancy choreography, and beautiful costumes proved worthy of the name Disney and their beloved town.
For those of you unfamiliar to the story, Mary Poppins (Leah Johnson) is a magical nanny who soars in with her umbrella and surprisingly bigger-on-the-inside carpet bag. She decides to answer the advertisement from the precocious Banks children-Jane (Cameryn Deibler) and Michael (Emma Chandler). Their father George (Alex Harris) works at a bank and worries about the stability of his job. Their mother Winifred (Sonya Godfrey), supervises the house and servants Mrs. Brill (Abby Reeve) and Robertson Ay (David Hewitt), and, mainly, worries about George. Mary's friend Bert (Thomas Reasoner) is often around to lend a helping hand and to join in on the adventures. After many songs and dances, lessons are learned, the family is mended, and Mary Poppins rises away to go save another family.
The actors really embraced their characters. Johnson was charming as Mary Poppins.
She had the accent, the personality, and sang beautifully. There was no doubt that she was in command of the situations presented. Reasoner owned the stage as Bert. He had the charisma and mannerism that really brought the character to life. The children Deibler and Chandler worked well together to push along the antics, Harris gave Mr. Banks an air of prominence, while Godfrey's Winifred was very sympathetic yet driven. The entire cast was impressive and 'practically perfect' in every way.
For those of you who have only seen the movie (like myself), the stage musical is slightly different. There are a lot more songs added and some interesting scenes. I loved the talking (Joey Blackwood) and dancing statues in the park, the intimidating nanny Miss Andrew (Kristin Cartwright), and the creepy toy scene and their song Playing the Game. Still, the company did a fabulous job on the more famous songs as well, including opening number Chim Chim Cher-ee sung by Bert, Jolly Holiday, A Spoonful of Sugar, Feed the Birds (with Bird Woman-Katy Kohler) and Let's Go Fly a Kite.
It was the group numbers Supercalifragilisticexpialidocious and Step in Time that really won me over, though. The choreography for those songs were amazing! Supercalifragilisticexpialidocious had the whole cast doing similar moves like Janet Jackson's Rhythm Nation but with more jumping, and the tap dancing in Step in Time was so technically executed and exciting! I am still singing these songs days later.
This version is based on the stories by P.L. Travers & the Walt Disney film. Original Music and Lyrics are by Richard M. Sherman and Robert B. Sherman, with Book by Julian Fellowes. Now Songs and Additional Music and Lyrics are by George Stiles and Anthony Drewe and Co-Created by Cameron Mackintosh.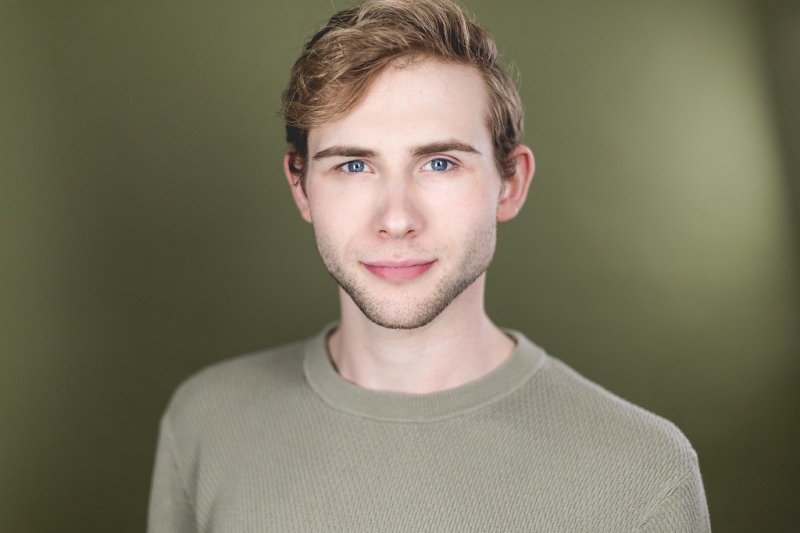 The cast of Mary Poppins includes: Leah Johnson (Mary Poppins), Thomas Hayden Reasoner (Bert), Cameryn Deibler/Hope Menard (Jane Banks), Lee Brown/ Emma Chandler (Michael Banks), Alex Harris (George Banks), Sonya Godfrey (Winifred Banks), Abby Reeve (Mrs. Brill), David Hewitt (Roberston Ay), Kristin Cartwright (Miss Andrews), Katy Kohler (Bird Woman), Somer Dean (Mrs. Corry), Rachel Ramberan (Katie Nana), Joey Blackwood (Neleus/Valentine), Michael Sager (Poseidon), Joseph Schumacher (Admiral Boom/Bank Chairman), Maddie Hewitt (Miss Lark), Jeremiah Reeve (Von Hussler), Kyle Denton (John Northrbook), Claire Denton (Miss Smythe), Lucas Dahlgren, Kathryn King, Charis Boulden, Velvet Dougharty, Julie Brinkman, Kayleigh Dominish, Molly Tennison, April Ebersol, AJ Turner, Melinda Prince (Ensemble), Sarah Sutherland (Ensemble / Mary swing), Brenna Prince, Luke Johnson, Sebastian Stringer, Maggie Marks, Josslynn Silvy (Kids Ensemble), JoJo (Willoughby the Dog), and making her stage debut, Eloise Dougherty (Baby Ensemble).
The Production crew of Mary Poppins includes: Karie Dykeman, Kim Hale (Producers), Jacob Deck (Director/Choreographer/Set Designer), Michelle Baker (Music Director), Loran Polson (Stage Manager), Myles Stevens (Sound Technician), Pamela Meadows (Lighting Design), Josh Boulden (Dialect Coach), Emily Rivere, Lexi Keaton, Jael Frost, Abby Moulin (Spotlights), Kyle Blanchard (Set Operations Manager), Jacob Deck, David Hewitt, Nathan Sutherland (Set Construction), Lorie Best (Volunteer Coordinator), Josh Silvy (Inventory Manager), Marshall Meadows (Photographer), Jim Barber (BRAC Executive Director and Marketing).
Broadway World would like to give a special 'Thank you' to Marshall Meadows of https://meadowsimages.com for these beautiful photos. If you are looking for the perfect photographers for your special moments, this is the company for you.
For more information on what's next for BRAC, visit bransonarts.org.