Interview: Monique Wilson as Helen Bechdel, "To not give up who she was"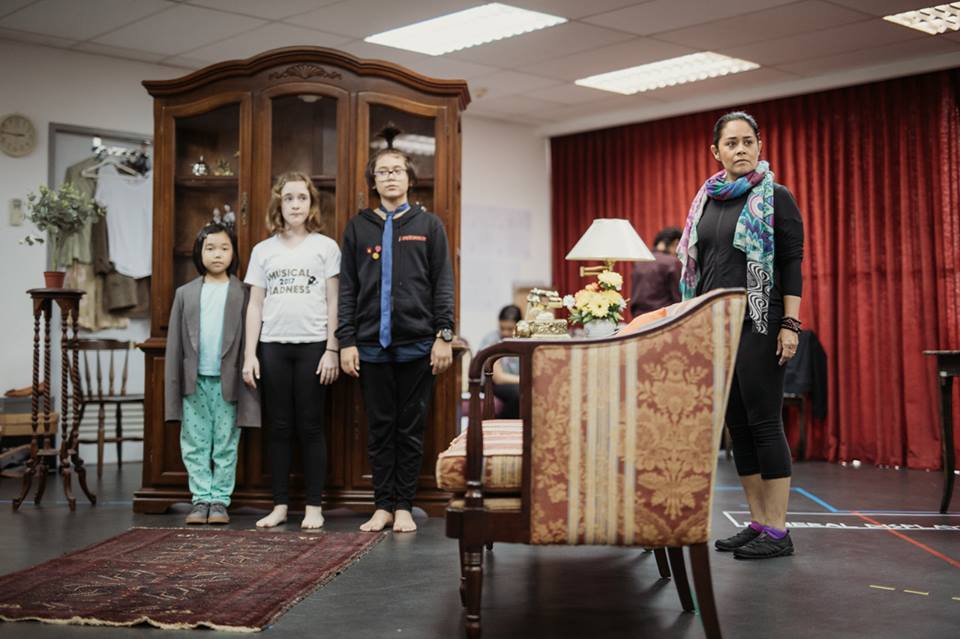 During her busy preparation for Pangdemonium's Fun Home, Monique Wilson (playing Helen Bechdel) manages to talk with us about her acting career, Helen Bechdel and her current / future projects.
Monique Wilson is one of Philippine's veteran theatre and film actresses, having acted professionally since the age of nine. At 18 she was the alternate Kim in the original London West End production of Miss Saigon, taking over the part for two years. Recent acting work includes: In Singapore - "The Great Wall" (Mother), and in Manila - "The King and I" (Anna), "Aspects of Love" (Rose), - and international tours of "The Vagina Monologues". She is Founder and Artistic Director of The New Voice Company theatre group in the Philippines. In 2014, Wilson left a five year post as head of the MA/MFA Acting International course, which she spearheaded, at the East 15 Acting School in London ­ where she trained postgraduate international actors from over 45 countries, and where she organized V-Day events and directed political plays, to become Director of One Billion Rising.
How many stage plays / musicals have you done so far? Have you ever done film or movie?
I've done over 100 or so musicals and plays - I started acting professionally at age of nine in Manila, Philippines with Repertory Philippines - one of the longest running professional theatre companies in the Philippines and Asia. And I have been acting in theatre now for 38 years now. Yes, and I've also done several films and television, and concerts.
Is it more difficult to get involved in stage shows then on screen acting?
it's much more difficult with stage shows because the preparation is longer and the demands are heavier as it is live, and you have to have stamina and discipline.
Do you have a favorite character that you have performed, or you want to play that role again?
I think, after having acted now for so long - practically my whole life - every role is a chance to learn something new, to go deeper into humanity, to understanding the world and people. I don't have a particular favorite, but I would say that the roles/ shows I most enjoy are the ones that empower women's voices - and that can transform and inspire women and girls to realize and understand their value. So in this sense, the play I have most enjoyed over all these years has been Eve Ensler's "The Vagina Monologues". It is rare to find roles/ pieces for women where you are able to celebrate your sexuality, and feel empowered in your voice and in your body. This was an extremely transformative play for me, because doing it empowered me in ways that have profoundly changed my life.
Where did you learn to act (and sing)? Do you take special education or training?
In the Philippines, we are not encouraged to take any formal singing lessons until we are 16 - so I never had any formal vocal training until I was chosen to play Kim in Miss Saigon at 19 years old in London, and I had an amazing vocal coach there - the legendary Mary Hammond. I did take acting workshops since age 9 in Repertory Philippines, where I trained and acted professionally for ten years before London. Later on, after three years in the West End doing the show - I took a postgraduate classical acting course at LAMDA (London Academy of Music and Dramatic Arts), and years later, took my MA in Theatre at Central School of Speech and Drama - both in London.
Tell us your personal favorite backstage story
Ah, there are so many! 38 years is a long time! I guess my favorites were the ones when I was a child in theatre in Manila, lying down and pretending to sleep under the dressing room tables - and the adults not realizing I was there - and hearing stories I never should have been exposed to at that age! Haha! But it certainly exposed me to life and the world! And prepared me for so much!
What has been your biggest achievement in your acting field?
I guess I don't think of things in terms of achievements - but what I am most grateful for has been the chance to found and run the New Voice Company theatre group in the Philippines - since 1995. My vision for the company was to mount and create theatre that would provoke, inspire, educate, incite and awaken people - on huge and pressing social issues that we need to make visible, and delve deep into, and understand. This vision brought me to plays like "The Vagina Monologues" - and the V-Day movement www.vday.org - which, because we partnered the play with Gabriela (the Philippines radical and militant grassroots women's group) - birthed me into an activist - which has grown even more with the One Billion Rising movement . This journey from art to activism - and the opportunities now to fuse both in one's work - has been the greatest gift and privilege - and I am grateful for it everyday.
What is some advice that you would give to someone aspiring to become an actor?
Train! Stay humble! Never stop being a student! And always realize the gravity of what you are doing onstage - that the truth we explore, discover and inhabit onstage needs to serve the reality of the real world offstage. That we are messengers - and have been given a huge responsibility through art, to be part of the transformation of consciousness - and we have to serve that with all our hearts and bodies and souls.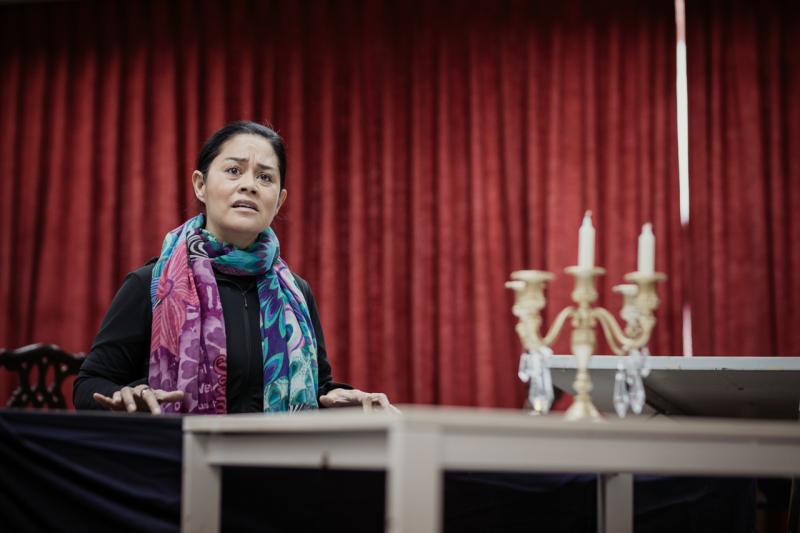 Monique Wilson has received numerous awards for her 38 years in theatre, film and television - including the ALIW AWARD for Best Actress for "Cabaret" the musical, the Hildegarde Lifetime Achievement Award for Theatre and Activism, the TOWNS (The Outstanding Women of the Nation) award for achievements in theatre, the "Light of Culture" Lifetime Achievement Award by UNESCO/International Theatre Institute for theatre and activism, and as the 100 Most Influential Filipinas in the World.
How do you like working with foreign production?
Working with foreign productions is always a huge learning experience and very enlightening. It can sometimes be a challenge to get used to a different way of working than what you are used to - but it is also very expansive because it makes you learn about people, about cultures, about different perspectives that expose you, and about humanity - and helps you grow, both as an artist and as a person.
Tell us a bit about Fun Home, especially regarding your role as Helen Bechdel?
"Fun Home" is based on the graphic novel memoir of lesbian cartoonist Alison Bechdel. Helen is Alison's mother - who unfortunately, is trapped in a loveless, deceptive marriage - and carries the pain and oppression caused by her gay closeted husband. Her struggle is to try and survive this life that is controlled, dominated and manipulated by a husband who has not been able to come to terms with his sexuality.
Do you think its true that Helen is "escaping" from the actual facts of her life and just never acknowledged them?
The more layered and human perspective is to understand the depth of difficulty Helen faced - as a wife of someone like Bruce - whose sexual repression morphs into a deep inability to live an honest and truthful existence - which becomes the core of his psychological and emotional abusive behavior towards his wife and children. And to understand that LGBTQI contexts in the 70's, in a small town, had many other layers of social constraints and pressures - and not as much openness and support systems as we have today - though in so many places places in the world, the struggle for LGBTQI communities for acceptance, equality, safety remains very real real still. I think Helen did the best she could but could only go so far because of the abuse she was also experiencing, as well as the silence, repression, shame and fear.. But no matter the difficulty, she still found the power in her to tell her daughter to go - live her life fully - and not give her days away as she felt she had. as a wife. To not give up who she was and her life.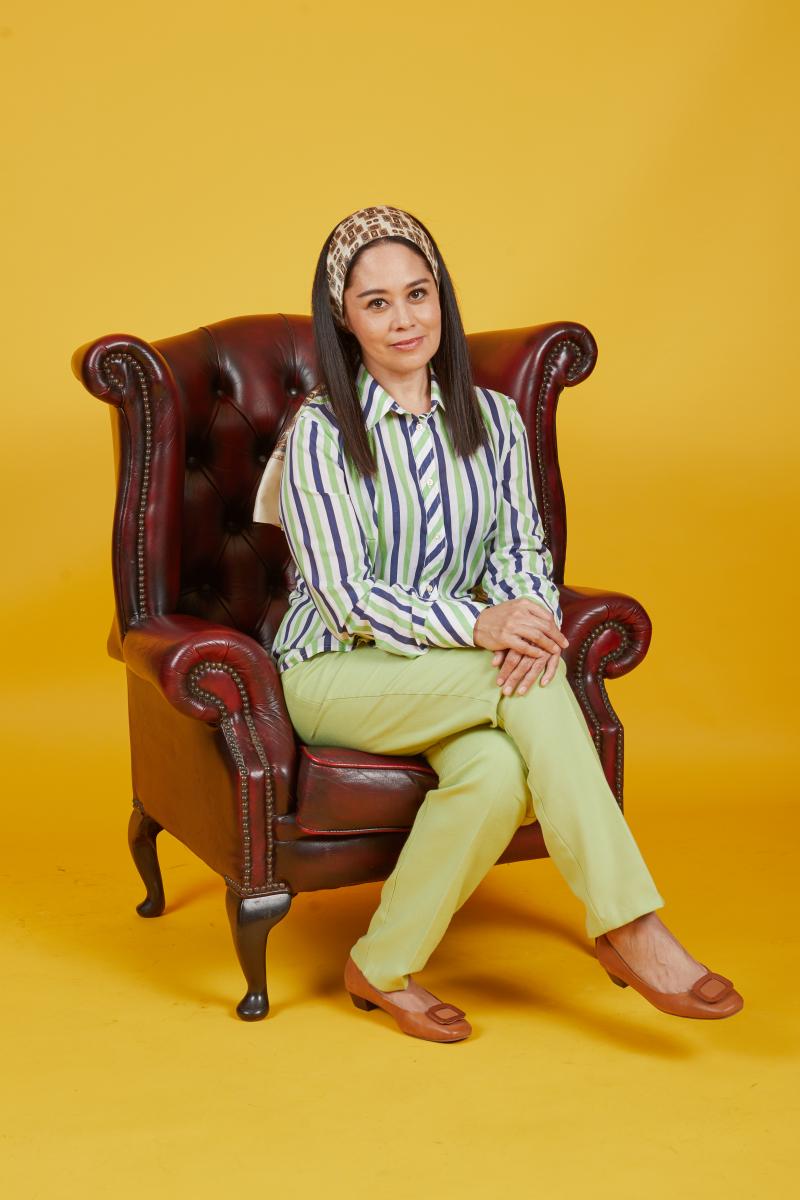 Where can we keep updated with your future collaborations/projects?
Lastly, do you want to say anything to us?
Keep supporting theatre! In today's difficult times of escalating violence towards women, violation of human rights, misogyny, patriarchy, oppression, exclusion, discrimination - the arts, particularly theatre, is where we can still find truth and hope, and where a rising concsciousness is able to find space. Social transformation can only be born from spaces like these.
Fun Home by Pangdemonium Theatre Company, Singapore. Runs in Drama Centre Theatre, Sep 29 to Oct 15, 2017. Tickets available through Sistic.com.
Photo Credit: Crispian Chan / Pangdemonium Theatre Company