Update - Broadway Shutdown Extends To September 6 - Click Here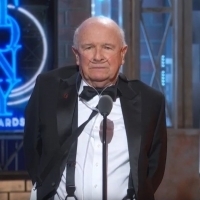 by Stage Tube - Jun 9, 2019
As part of the 73rd Annual Tony Awards, legendary playwright and librettist Terrence McNally was honored with one of the Lifetime Achievement Award. A revival of his play Frankie and Johnny in the Clair de Lune is currently on Broadway, starring Audra McDonald and Michael Shannon. Watch Terrence McNally accept his 2019 Lifetime Achievement Award here.

by Alexa Criscitiello - May 13, 2019
Terrence McNally has had a remarkably far-ranging career, including at least one new work on Broadway in each of the last six decades.