The Gin Game Broadway
Weller Martin (James Earl Jones) and Fonsia Dorsey (Cicely Tyson) meet on the porch of their nursing home and strike up a friendship, with Weller teaching Fonsia how to play gin rummy. As they play, they share stories about the lives they led in the outside world. But when Fonsia wins every hand, Weller becomes increasingly frustrated, until their gin games and conversations become a battleground, with each player exposing the other's failures, disappointments and insecurities.
Mr. Jones and Ms. Tyson are sharing a Broadway stage for the first time since 1966, when they appeared in A Hand Is On The Gate at the Longacre Theatre. They also starred in the long-running Off-Broadway production of Jean Genet's The Blacks. They starred opposite each other in the film The River Niger and the TV movie "Heat Wave." Mr. Jones is a two-time Tony Award winner (Fences, The Great White Hope), three-time Emmy Award winner ("Heat Wave," "Gabriel's Fire," "Summer's End") and the recipient of a Grammy Award and an Honorary Academy Award. Ms. Tyson is a Tony Award-winner (The Trip to Bountiful), a three-time Emmy Award winner ("The Autobiography of Miss Jane Pittman," "The Oldest Living Confederate Widow Tells All") and an Academy Award nominee (Sounder).
Video preview
Photo preview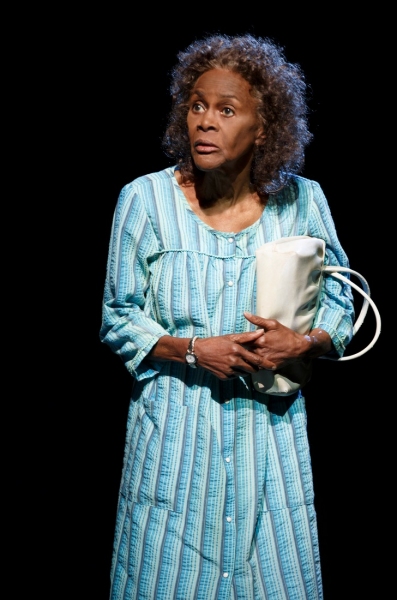 Schedule
Running Time: Two hours, with one intermission