Nice Work If You Can Get It - 2012 - Broadway Tickets, News, Info & More
$46.50 - $136.50 (Student rush tickets available. One ticket per person with a valid student ID. Visit website for more info)
With a book by two-time Tony Award-winner Joe DiPietro (last season's Tony Award-winning Memphis, for which he won Tony awards for Best Book of a Musical and Best Original Score), NICE WORK IF YOU CAN GET IT features some of George and Ira Gershwin's most beloved songs as well as some unknown gems in the Gershwin catalog. This screwball romantic comedy takes place in the 1920s and centers around a wealthy playboy who gets mixed up with a hilarious trio of bootleggers.
Video preview
Photo preview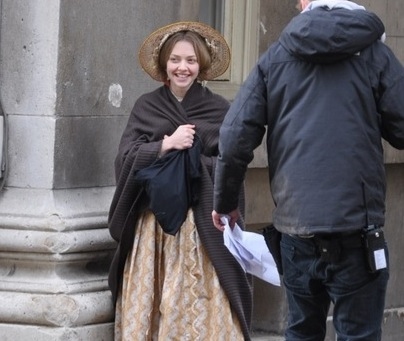 Featured Reviews For Nice Work If You Can Get It
STAGE REVIEW Nice Work If You Can Get It - Entertainment Weekly
The musical flits between delightful and exasperating on a second-by-second basis — boosted by terrific supporting players (especially Judy Kaye as a zealous teetotaler) and dragged down by Broderick, who waltzes alongside his costars with the good-natured boredom of a tipsy wedding guest. Luckily for him, the show has a built-in fail-safe: the Gershwin songbook, a portable fireworks kit of dazzlers ('Someone to Watch Over Me,' 'Do It Again') guaranteed to charm just about anyone, theater fan or not.
Matthew Broderick Lumbers Through Gershwins' 'Nice Work' - Bloomberg
The show, drawing hither and yon from the Gershwin songbook, demonstrates how hard it is to create the illusion of effortless whimsy. A new book by Joe DiPietro pays heavy-handed tribute to the flimsy plots that Guy Bolton and P.G. Wodehouse once devised for George and Ira to showcase their sublime ditties. The result is mostly a flop-sweat inducing affair. However appealing Broderick and O'Hara are individually, as romantic leads, they're weak sparks on damp leaves. Fortunately, a pair of first-rate second bananas -- Judy Kaye and Michael McGrath -- partly salvage this misguided enterprise.
Nice Work If You Can Get It Broadway Cast