Nice Work If You Can Get It - 2012 - Broadway
$46.50 - $136.50 (Student rush tickets available. One ticket per person with a valid student ID. Visit website for more info)
With a book by two-time Tony Award-winner Joe DiPietro (last season's Tony Award-winning Memphis, for which he won Tony awards for Best Book of a Musical and Best Original Score), NICE WORK IF YOU CAN GET IT features some of George and Ira Gershwin's most beloved songs as well as some unknown gems in the Gershwin catalog. This screwball romantic comedy takes place in the 1920s and centers around a wealthy playboy who gets mixed up with a hilarious trio of bootleggers.
Video preview
Photo preview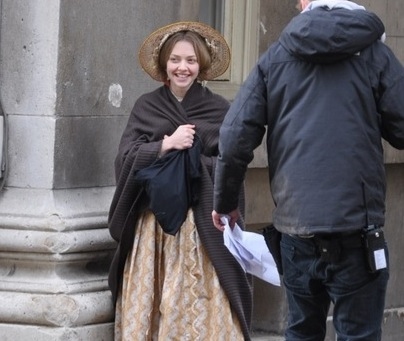 Featured Reviews For Nice Work If You Can Get It
Great songs and Broderick's charms in 'Nice Work,' but will you get it? - Chicago Tribune
Overall, the show is too afraid of emotional engagement, which is silly when you have these songs and O'Hara's voice and Broderick's likable self to deliver them. More truth and honesty would make the work considerably nicer — and, for the audience, easier to get.
Nice Work If You Can Get It - Variety
The newly manufactured 1920s-set musical "Nice Work if You Can Get It" crams vintage Gershwin songs into a bubbly crowdpleaser, enchantingly rendered by thesps Kelli O'Hara, Michael McGrath and Judy Kaye. Mix in staging and choreography by Kathleen Marshall ("Anything Goes") and a cheerfully screwball if somewhat creaky new book by Joe DiPietro, and you've got what might be termed a good new old-fashioned musical. If only its likable, hard-working leading man -- a miscast Matthew Broderick -- didn't seem to be painfully concentrating on his next step, all night long.
Nice Work If You Can Get It Broadway Cast