Gore Vidal's The Best Man - 2012 - Broadway Tickets, News, Info & More
$67.00 - $142.00 (Student Rush TIckets $31.50)
Gore Vidal's The Best Man (2012 Tony Award nominee, Best Play Revival) is now on Broadway in an all-star theatrical event with two time Tony Award winner James Earl Jones, Tony and Emmy Award winner John Larroquette, Golden Globe Award winner Cybill Shepherd, Emmy Award nominee John Stamos, Emmy Award nominee Kristin Davis, Tony Award winner Jefferson Mays, Obie Award winner Mark Blum and Tony Award winner Elizabeth Ashley.
A play about power, ambition, political secrets and the race for the presidency, GORE VIDAL'S THE BEST MAN will be directed by Michael Wilson, who recently directed the acclaimed epic production of Horton Foote's The Orphans Home Cycle Part I,II and III at The Signature Theatre Company as well as the recent Dividing The Estate on Broadway. GORE VIDAL'S THE BEST MAN was Vidal's second play following the success of his international comedy hit, Visit to a Small Planet.
Video preview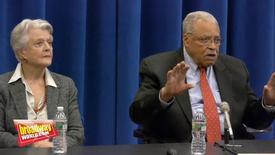 Photo preview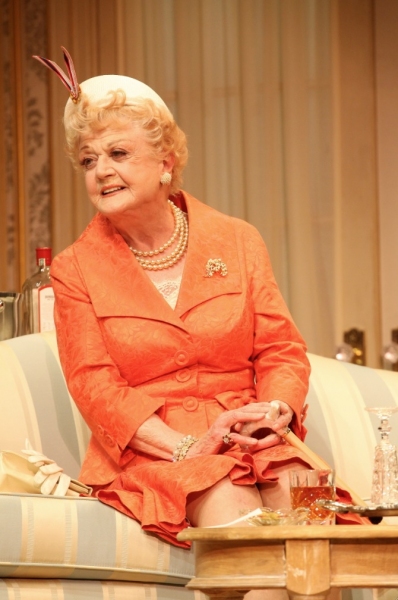 Schedule
Running Time: 2 hours and 30 minutes, including intermission
Featured Reviews For Gore Vidal's The Best Man
Theater review: Gore Vidal's 'The Best Man' revived on Broadway - NorthJersey.com
The stage is filled with stars, but the one who makes the evening go is John Larroquette, playing candidate William Russell, a former secretary of state who knows he should keep his quirky, intellectual style under wraps, but can't help himself from doing things such as quoting Martin Luther. ... "The Best Man" provides a look back at what presidential campaigns used to be like before candidates became the straightforward, honorable individuals they are today.
Mr. Chairman, the Great State of Nostalgia ... - New York Times
By the time the curtain came down on this starry but sluggish production, and a nominee had been formally announced, I did feel as if I'd endured a particularly fractious and constipated evening at a political convention. Need I add that acquiring this experience has never been one of my great ambitions? ... I'm not sure Mr. Jones's presence can be classified as color-blind casting.But no matter: this consummate actor digs into his role with a relish you can surely sense from the back row of the balcony. He all but swamps the stage with Hockstader's hearty bonhomie and zest for the machinations of backroom deal making, but also succeeds in inflecting his character — in the last rounds of a losing battle with cancer — with a moving sense of his mortality. He also earns robust laughs with some of Mr. Vidal's piercingly funny lines collapsing the distance between the politics of mid-20th-century America and today.
Gore Vidal's The Best Man Broadway Cast