Don't Dress for Dinner Broadway
Marc Camoletti's Don't Dress for Dinner is the wildly funny sequel to the Broadway hit Boeing-Boeing. Bernard's plans for a romantic rendezvous with his mistress are complete with a gourmet caterer and an alibi courtesy of his friend, Robert. But when Bernard's wife learns that Robert will be visiting for the weekend, she decides to stay in town for a surprise tryst of her own... setting the stage for a collision course of hidden identities and outrageous infidelities. The cook is Suzette, the lover is Suzanne, the friend is bewildered, the wife is suspicious, the husband is losing his mind and everyone is guaranteed a good time at this hilarious romp through the French countryside.
Don't Dress For Dinner opened in Paris in 1987, under the original title Pajamas Pour Six, and ran for over two years. Robert Hawdon's adaptation of the original French play premiered in London at the Apollo Theatre in 1991 and ran for six years.
Video preview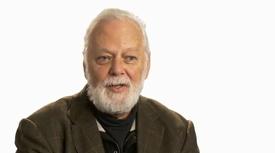 Photo preview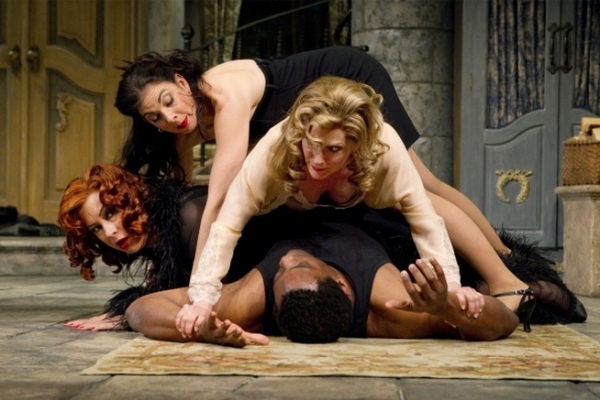 Featured Reviews For Don't Dress for Dinner
Theater Review: 'Don't Dress for Dinner' - amNY
There are two new farces now on Broadway. Oddly enough, both revolve around dinner scenes. While one of them is hilarious, the other is as painful as a tooth pulling. "One Man, Two Guvnors," Richard Bean's giddy update of the commedia dell'arte classic "The Servant of Two Masters," is one. The other is Marc Cameletti's "Don't Dress for Dinner," which is now receiving its Broadway premiere following two decades of regional productions, is a derivative and labored sequel to Cameletti's farce "Boeing-Boeing," which had a hit Broadway revival four seasons ago...Except for a few visual gags, William Ivey Long's divine costumes and the delightfully quirky Kayden, don't expect any such magic from John Tillinger's dull pedestrian production.
If You Can't Tell Your Cook From Your Mistress, What Do You Nibble? - New York Times
You see, if it were not for the alchemical magic of Mr. Rylance's Tony-winning performance in Mr. Camoletti's "Boeing-Boeing," revived to popular acclaim on Broadway and in the West End a couple of years ago, I doubt I would have had to endure the creaking mechanics of "Don't Dress for Dinner." Instead of feeling freshly whipped up from a classic recipe — as "Boeing-Boeing" did, against all odds — this Roundabout Theater Company production has the stale flavor of an old TV dinner defrosted and microwaved.
Don't Dress for Dinner Broadway Cast