A Behanding In Spokane - 2010 - Broadway
The title is just the starting point; take a man searching for his missing hand (Christopher Walken), two con artists out to make a few hundred bucks (Anthony Mackie and Zoe Kazan), and an overly curious hotel clerk (Sam Rockwell), and the rest is up for grabs. A Behanding in Spokane is Academy Award-winner Martin McDonagh's hilariously black comedy, a world premiere which marks McDonagh's first American-set play.
Video preview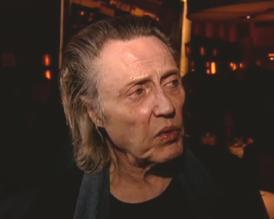 Schedule
Running Time: 1 hour and 30 minutes, with no intermission
Featured Reviews For A Behanding In Spokane
The Duchess of Malfi and A Behanding in Spokane - Village Voice
This is McDonagh's first play set in America and his second, after The Pillowman, not located in his native Ireland. He takes to certain of our idioms ("a coon's age," "y'know," "motherfucker"), but A Behanding lacks the lyricism of his earlier works. It also lacks their substance. That no one dies is not the only reason this amusing, harmless piece proves less affecting than any of his previous works. Instead of making the door to this hotel room one of the "ten thousand several," McDonagh has merely hung a metaphorical "Do Not Disturb" sign on it.
What the Right Hand Is Doing - Wall Street Journal
You're welcome to interpret "A Behanding in Spokane" as a fable about two lost souls who have more in common than they realize—Mervyn, the hotel clerk, is fully as interesting a character as the mysterious Mr. Carmichael—or you can relax and revel in the virtuosity with which Mr. McDonagh stuffs wildly funny words into the mouths of his cast. Either way, you'll spend an hour and a half laughing nonstop.
A Behanding In Spokane Broadway Cast