EDINBURGH 2022: Review: MADE IN INDIA/BRITAIN, Pleasance Courtyard
Review of Made In India/Britain at the Pleasance Courtyard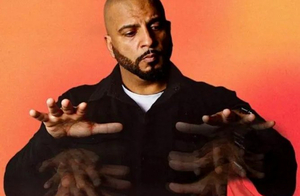 Made In India/Britain is a piece of theatre written and performed by Rinkoo Barpaga about his experiences as a deaf person of mixed heritage in the UK.
On the way into the venue there is information about how to get captions for the show on your personal device. Barpaga is centre stage giving a signed BSL performance and another performer, Matthias sits to the side of the stage voicing Barpaga.
Born in Birmingham, Barpaga was raised by his mother from Kenya and his father who was from India. He describes the discrimination he faced because of his race and the challenges that being deaf also brought him.
It's an interesting story told by a warm and engaging performer. Facing double discrimination throughout his life, he tells of the racism he encountered at deaf clubs.
It's a very physical performance from Barpaga and your eyes are never drawn away from him. He talks about going to visit family in India and feeling uncomfortable as they describe the atrocities of the British on their country when Barpaga himself is British.
Made In India/Britain is a captivating and dynamic show that covers an incredible range of issues in the space of an hour.
Related Stories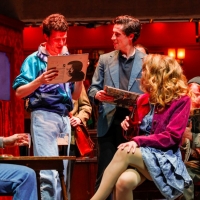 Review: THE COMMITMENTS, Theatre Royal, Glasgow

December 6, 2022

The Commitments musical has been adapted from the novel by Booker prize winning author Roddy Doyle himself and is directed by Andrew Linnie.
---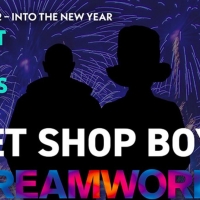 Pet Shop Boys To Headline Edinburgh's Hogmanay Celebrations

December 6, 2022

The duo will welcome the arrival of 2023 with a greatest-hits show, performed to an audience gathered in Edinburgh from around the world
---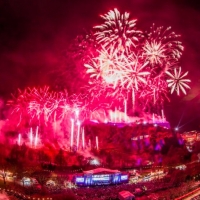 Further Additions To Edinburgh's Hogmanay Celebrations

December 6, 2022

Further additions to Edinburgh's Hogmanay Programme including FREE New Year's Day Sprogmanay and First Footin' events
---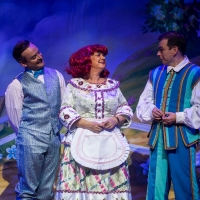 Review: BEAUTY AND THE BEAST, King's Theatre, Glasgow

December 2, 2022

Dreaming of a happier life, the beautiful Belle finds herself transported to a cursed castle and held captive by a hideous beast. To her surprise, the castle is full of magical characters placed under a spell by an evil enchantress. Can Belle see beyond the monster and fall in love with her captor before the last petal falls from the enchanted rose? Or will the Beast's selfishness cost him the world he once knew and the hand of the girl who has melted his heart?
---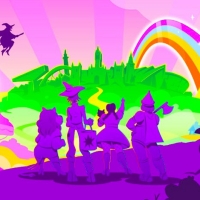 Review: THE WONDERFUL WIZARD OF OZ, Tron Theatre

November 27, 2022

When a tornado rips through her home, Dorothy Blawna-Gale and her trusty dog Tronto, find themselves landed in the mystical land of Oz. To get back to their beloved home they must embark on a treacherous and lethal journey through all sorts of hilarious bampoterry.
---