EDINBURGH 2017: BWW Q&A- Pierre Novellie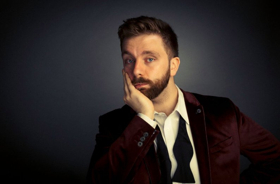 Tell us a bit about the show you're taking to the Fringe.
It's an hour of top-level stand up - I work the stand up circuit so I thought I'd bring a taste of Saturday night to every night of the Fringe.
Why bring it to Edinburgh?
So many comedy heroes made their mark at the Fringe, and it's the world's largest arts festival, so why wouldn't you?
What sets it apart from other shows at the Fringe?
As far as I am aware, no one else has a routine about Peter Pan being a hideous deathless philosopher.
What are your top tips for surviving the festival?
Don't drink every day! You will, but don't.
Who would you recommend comes to see you?
If you love dropping a film reference into conversation, read for fun and think bums are funny, please come see my show.
Timings and ticket information for Pierre Novellie are available on the edfringe website.
Related Articles