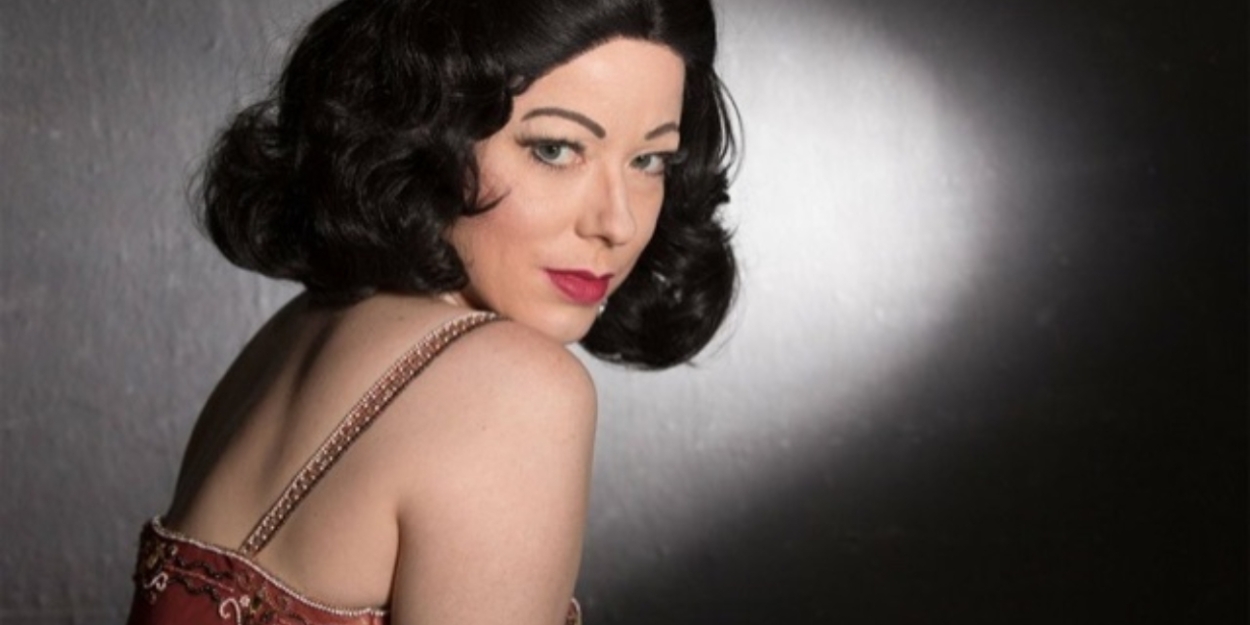 Review: HEDY! THE LIFE & INVENTIONS OF HEDY LAMARR at Sarasota Jewish Theatre
A True Story of Hollywood Glamour & Scientific Genius
Whether you are a theatre critic researching information for your review, or an audience member whose curiosity was piqued by this most enlightening production, you will be led down several rabbit holes offering a plethora of materials about film star Hedy Lamarr. Did you know she was an inventor? Were you aware that her allure was the inspiration behind Snow White and Catwoman? Walk down this rabbit hole with me. There is so much more to this lady beside her film career. Knowing what I know now, I compare her to a female Nikola Tesla - both misunderstood, ahead of their time, and not recognized for their exceptional intelligence. I applaud writer/actress Heather Massie for being the embodiment of Hedy. I can't imagine the amount of time and research that went into this creation while diligently remaining true to the story and memorizing about 90 pages of dialogue that brought this piece to the stage. Brava!
As Heather cleverly brings Hedy Lamarr (Hedwig Eva Maria Kiesler) to life right before our eyes, we are introduced to Hedy from Hedy's point of view. Who better to tell her story! Our eyes are opened to a young Austrian-Jewish girl, adored by her father who encouraged Hedy's curious and scientifically brilliant mind to wonder and invent. While most of the world knew Hedy as Hollywood's most beautiful movie star during the 1930s and 1940s, she was busily creating inventions to better the world and had the brilliance of mind to do it. The catalyst behind her work was fueled by her disdain for the cruelty she saw in Hitler and his regime. The cruelty that made her flee her beloved Austria. Her goal was to defeat him and make the world a better place.
She was encouraged by husband after husband and movie mogul after movie mogul to keep her brains under wraps and get her breasts enlarged. She knew how to use her intelligence to her advantage by playing up to the egos of Hollywood producers to get her way. She rose to stardom in films like Sampson and Delilah, Algiers, and Boom Town and was known to frequent the Hollywood Canteen entertaining soldiers as part of her volunteer work.
A collaborative effort with composer George Anthiel led Hedy to create a frequency-hopping torpedo guidance protocol that would add remote navigation abilities to torpedoes and make them difficult to detect or jam. This device was the grandfather of the technologies we enjoy today - GPS, Wi-Fi, Bluetooth, mobile phones, and military defense satellites. She freely gave her idea to the US military for the good of mankind. They never immediately used her invention, she felt due to male egos. It became standard practice in the 1960s after her patent expired and she was never credited or compensated.
This show was particularly enhanced by the intimacy The Players Centre for Performing Arts offers. Heather uses this opportunity to interact with her audience, making direct eye contact, and chatting with them, reminiscent of cabaret-style productions. As Hedy tells her story, Ms. Massie manifests, in speech and mannerisms, several other characters, enacting both sides of a conversation that Hedy has with the likes of ex-husbands, Louie B. Mayer, Clark Gable, Bette Davis, and Jimmy Stewart to name a few. Exemplary of a true professional thespian, Heather didn't flinch one bit while the show was plagued with technical issues of distracting and alarming pops, bangs, and clunks. She remained in character and instead worked the annoyance into the play, looking up as if someone upstairs was making, "a lot of noise up there", "we have gremlins tonight" she laughed using Hedy's thick Austrian accent. Touché.
Hedy Lamarr was a delightful mixture of beauty and brains and so is Heather Massie. This is a must-see show on so many levels. Treat yourself to this fascinating story delivered by a true artist.
Heather Massie is a New York City actor, writer, and producer passionate about the sciences, especially Astronomy. Ms. Massie studied Astrophysics at the University of Virginia pursuing a career as an astronaut. She further studied Theatre Arts at The Virginia Tech School of the Arts graduating Summa Cum Laude, Phi Beta Kappa, and Phi Kappa Phi. She has performed extensively in New York City and regionally throughout the US. She collaborated with the late Tony-Nominated playwright Mr. Leslie Lee for many years. She wrote and performs her 24x Award-Winning, Internationally Acclaimed show HEDY! The Life & Inventions of Hedy Lamarr and premiered the production Off-Broadway and has toured throughout the US, Canada, Ireland, Northern Ireland, Zimbabwe, South Africa, Sweden, Italy, Ukraine, Iceland, Finland, and Egypt as well as virtually in Germany & Switzerland. Her goal is to develop a trilogy of shows celebrating women in science. The next will show will be Flying with Sally Ride! America's First Woman in Space.
For more information on Ms. Massie visit, www.HeatherMassie.com/heathermassie
You don't have to be Jewish to enjoy Jewish theatre. Sarasota Jewish Theatre's tagline is, stimulating the heart and mind, and that is just what they deliver. In their 3rd season, and my first opportunity to review one of their shows, I was touched by the warmth and camaraderie between the staff, production management, and theatergoers. From this present staging to upcoming productions, I can tell their programs are carefully chosen to create stimulating and enlightening entertainment. HEDY! The Life & Inventions of Hedy Lamarr runs from February 21-26, 2023.
For more information on Sarasota Jewish Theatre and its upcoming shows visit, https://sarasotajewishtheatre.com/