BWW Review: CELEBRATING SONDHEIM at Riverview Performing Arts Center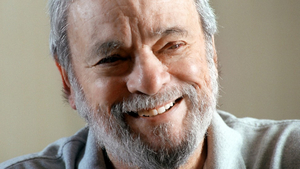 Composer and lyricist Stephen Sondheim changed the face of American musical theater forever. A pupil of Oscar Hammerstein (of the famed songwriting pair Rogers & Hammerstein), Sondheim worked on his first Broadway show - a little known musical called West Side Story - at the young age of 27. Over the next 50 years, Sondheim would win eight Tony Awards, eight Grammy Awards, a Pulitzer Prize, a Laurence Olivier Award, a 2015 Presidential Medal of Freedom, among many others. Some of his most popular works, including Into the Woods, Sweeney Todd, and Gypsy, have been adapted into feature films.
On Saturday, January 18, the Choral Artists of Sarasota performed "Celebrating Sondheim" - a two-hour concert in honor of Sondheim's 90th birthday, which takes place this year. Featuring five soloists, including Sondheim veteran Ann Morrison, the concert presented a retrospective of some of Sondheim's best-known songs (like "Send in the Clowns" from A Little Night Music) as well as some of his lesser known pieces (like "Take Me to the World" from Evening Primrose).
Sondheim's music is known for rich melodies, dissonance, interlacing voices, complex emotions, and clever lyrics. The Choral Artists of Sarasota performed delightful interpretations of songs that are typically performed by one vocalist, such as "Children Will Listen" and "No One is Alone" from Into the Woods. Their performance of "The Ballad of Sweeney Todd" captured the intensity of the creepy musical's opening song, and kept the audience hooked with surprising dynamics.
"Send in the Clowns" was beautifully arranged and touching. The concert's final number, "Sunday" from Sunday in the Park With George, was a wonderful closing to the concert, and showcased the choir's ability to navigate Sondheim's complex harmonies.
The five soloists highlighted during Saturday's concert - Amy Jo Connours (mezzo soprano), Ann Morrison, Matthew Nall (baritone), Ben Pattison (tenor), and Michaela Ristaino (soprano) had more opportunities than the choir to showcase their acting skills, and this often added more dimension to the songs. In pieces like "(Not) Getting Married Today" from Company, which centers on a frantic bride-to-be who sings at a remarkable speed that can only be equaled by Gilbert & Sullivan's patter songs, acting and comedic timing is essential. Morrison, who made her Broadway debut in Sondheim's Merrily We Roll Along, highlighted her showmanship in every song she lended her voice to. She played up the comedy in "(Not) Getting Married Today" and perfected the dry, snarky delivery of Elaine Stritch's "signature song," "The Ladies Who Lunch."
Connours, a member of the Choral Artists ensemble, shined brightly in "Green Finch and Linnet Bird" from Sweeney Todd. When she hit the high notes, they seemed to take shape and fly away. She was delicate at the top of the song, and then infused her performance with frustration and power at the right moment.
Nall was charged with performing two of Sondheim's more farcical, comedic duets - "Agony" from Into the Woods and "It Would Have Been Wonderful" from A Little Night Music. His delivery of Count Magnus Malcolm's part in the latter song was more restrained than what I've seen before, but I felt it worked because it let Sondheim's lyrics be front and center.
Pattison delivered one of the strongest performances of the event with "Being Alive" from Company. His clear, powerful voice filled the Riverview Arts Center and his vibrato was so well placed that I felt it resonate in my head.
Ristaino, who is also a member of the Choral Artists, dazzled in several songs, with my favorite being "Not a Day Goes By" from Merrily We Roll Along. The song was part of a medley about love that also included "So Many People" from Saturday Night and "Loving You" from Passion. Ristaino's dynamic performance highlighted her acting skills - there were several times where she seemed on the verge of crying - as well as her wonderful singing voice.
Overall, it was an enjoyable concert highlighting the talent of Sarasota and one of the greatest composers of all time, Stephen Sondheim. I am curious to see what the Choral Artists of Sarasota have in store for their next concert.
For more information about the Choral Artists of Sarasota, click here.