BWW Review: OUTLAW at Center Stage Theater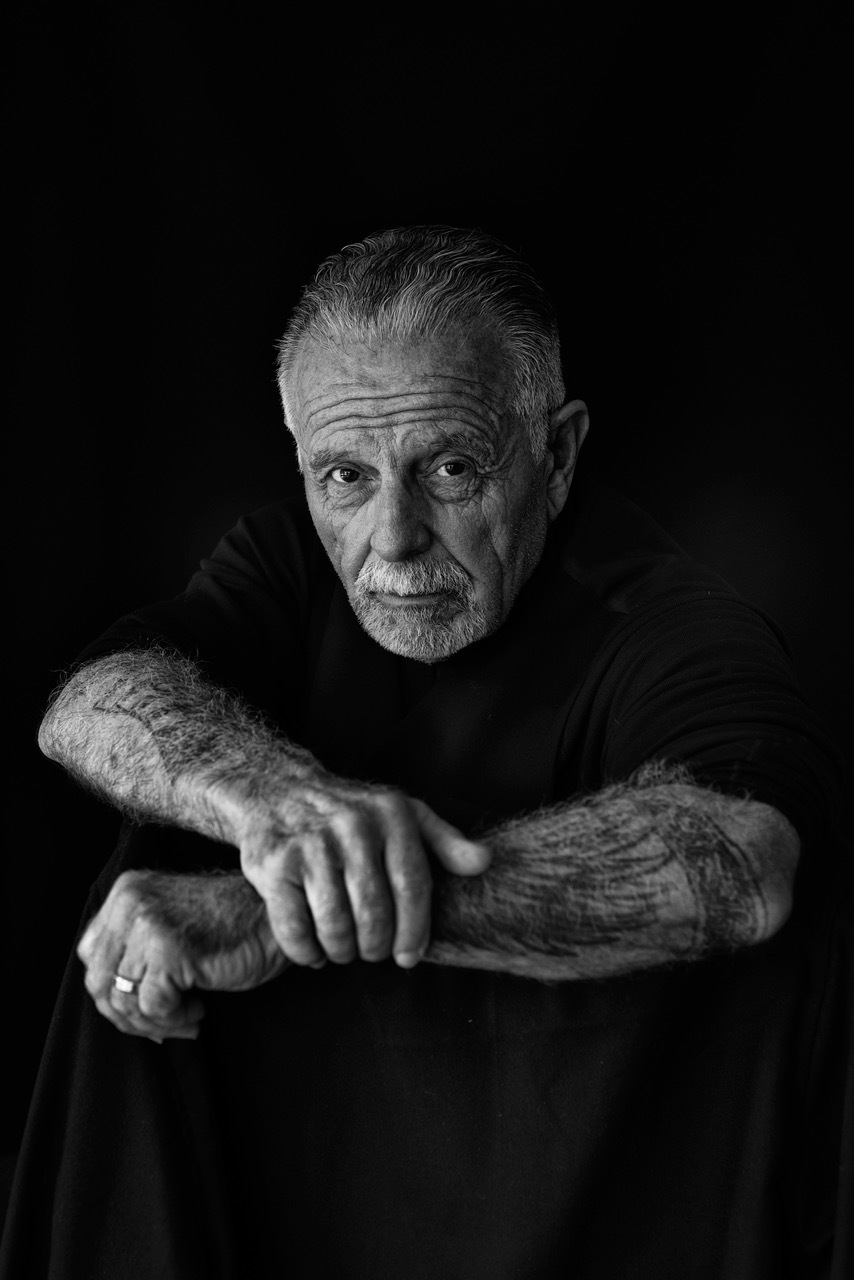 The "theatre" umbrella casts a wide shadow that encompasses a variety of performance types, from exceedingly stylized narratives that don't rely on realistic human behavior to autobiographical, confessional-style storytelling. George Christie's one-man show, Outlaw, a story of the changing cultural tide as told from the perspective of an ex-Hell's Angel, serves audiences 70 years of motorcycle culture in the style of the latter, with Christie recounting his rise to leadership in one of the most prominent--and infamous--motorcycle clubs in the world. Christie's story has a natural narrative arc, from his bid to keep the Hell's Angels from self-destructing in violent bureaucracy to his ultimate self-removal from the club's increasingly toxic atmosphere.
Christie's presentation is a colorful, and at times poignant, journey through personal memoir; his gruff-but-likeable stage presence and interesting story make for a thought-provoking evening in the theater. It's a casual style of performance, with a minimal use of traditional theatrical conventions, for an effect of live, un-cut documentary. Christie is an engaging speaker with good material from a life lived on the fringe.
In terms of theatricality, there are
specificities that could be enforced to a higher level to bring the presentation to a more polished aesthetic, but it's a fine line: shaping away the rawness of Christie's character, on some level, goes against the philosophy of Christie's life. It would be interesting for the production to explore a low level of refinement on the technical level to vault the drama of Christie's story. More specific blocking will alleviate the feeling of Christie pacing between two points on the stage, and the addition of a bit of choreography will elevate emotional climaxes. For instance, I would love to see Christie remove his sunglasses when talking about the death of his son to really connect with his audience at the height of his vulnerability. Crank up that motorcycle sound cue to really show the audience the power of that engine roar, and tighten the narrative down to 95 minutes, and Outlaw, already an engaging autobiography, can take advantage of the theatrical venue and the amenities of performance to more full realization.
Outlaw offers insight into a towering persona and one man's attraction to life within American nonconformity. In terms of depth, entertainment value, and the study of American rebel culture, I'll take storytelling from George Christie over the shallow perkiness of big-production shows like Grease any day.
Related Articles View More Santa Barbara

Stories

Shows