Photo Flash: AIN'T MISBEHAVIN' Kicks Off 42nd Street Moon's 25th Season
San Francisco's acclaimed 42nd Street Moon has announced the full cast and creative team for the 2017-2018 season's opening production, Ain't Misbehavin'. A beloved celebration of the music of Fats Waller, Ain't Misbehavin' was originally conceived by Murry Horwitz and Tony Award-winner Richard Maltby, Jr. The original Broadway production made a star out of Nell Carter, who won a Tony Award for her performance. Ain't Misbehavin' runs now through October 29, 2017 and will perform at the Gateway Theatre (formerly the Eureka Theatre). The press opening will take place on Saturday, October 14 at 6:00 p.m. Tickets range from $25 - $76 and can be purchased through the Box Office at (415) 255-8207 or online at www.42ndstmoon.org.
Check out this first look at the show below!
The rollicking, joyous, and infectious music of Fats Waller will have you singing and dancing in the aisles during Ain't Misbehavin'! Equal parts pianist, singer, songwriter and comedian, Fats Waller was one of the seminal figures of 20th century jazz and Tin Pan Alley, with such standards as "Honeysuckle Rose," "Keepin' Out of Mischief Now," and "I've Got a Feeling I'm Falling" to his name. Five top-notch performers will give you an evening of non-stop, high-energy singing and dancing while celebrating one of America's greatest artists!
Photo credit: Ben Krantz Studios


Aris-Allen Roberson, Katrina Lauren McGraw, Erica Richardson, Ashley D. Gallo, and Branden 'Noel' Thomas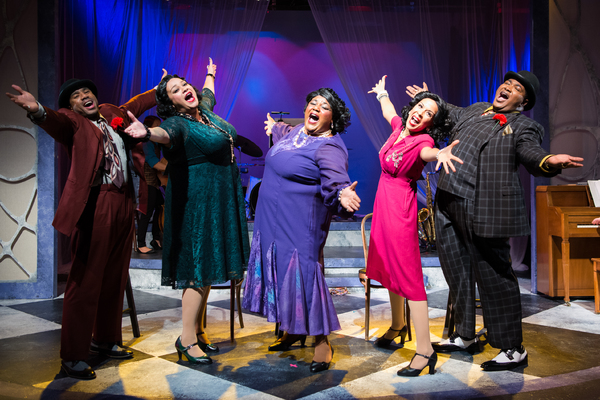 Aris-Allen Roberson, Katrina Lauren McGraw, Erica Richardson, Ashley D. Gallo, and Branden 'Noel' Thomas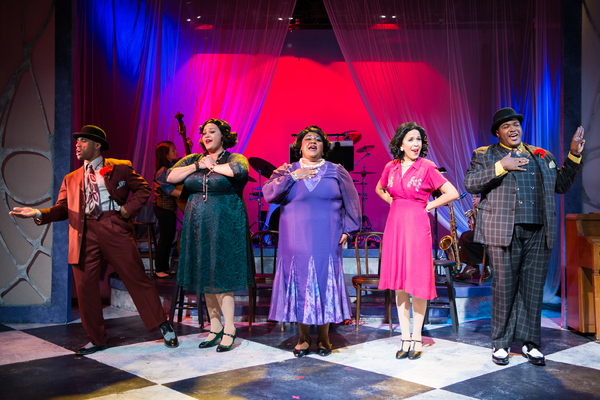 Aris-Allen Roberson, Katrina Lauren McGraw, Erica Richardson, Ashley D. Gallo, and Branden 'Noel' Thomas

Aris-Allen Roberson and Branden 'Noel' Thomas

Ashley D. Gallo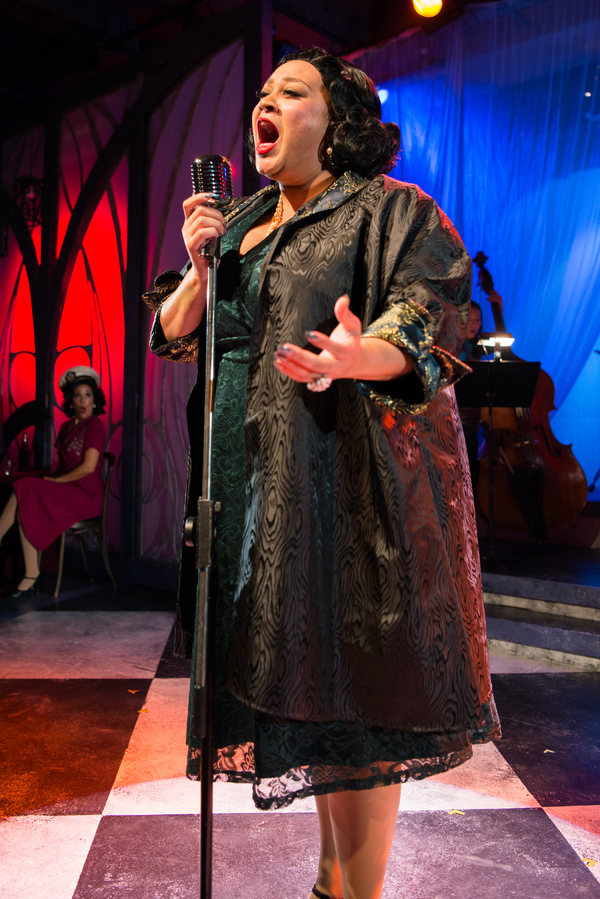 Katrina Lauren McGraw

Erica Richardson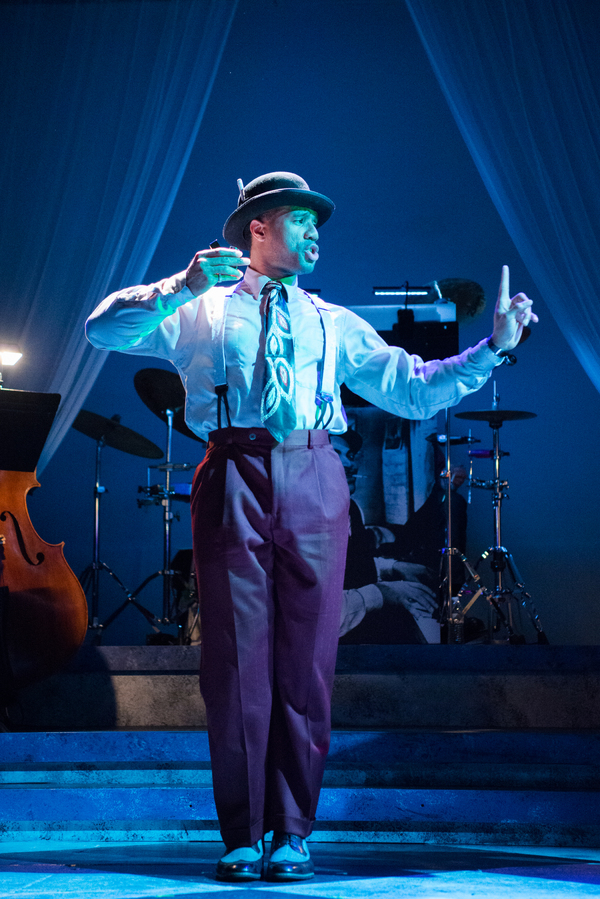 Aris-Allen Roberson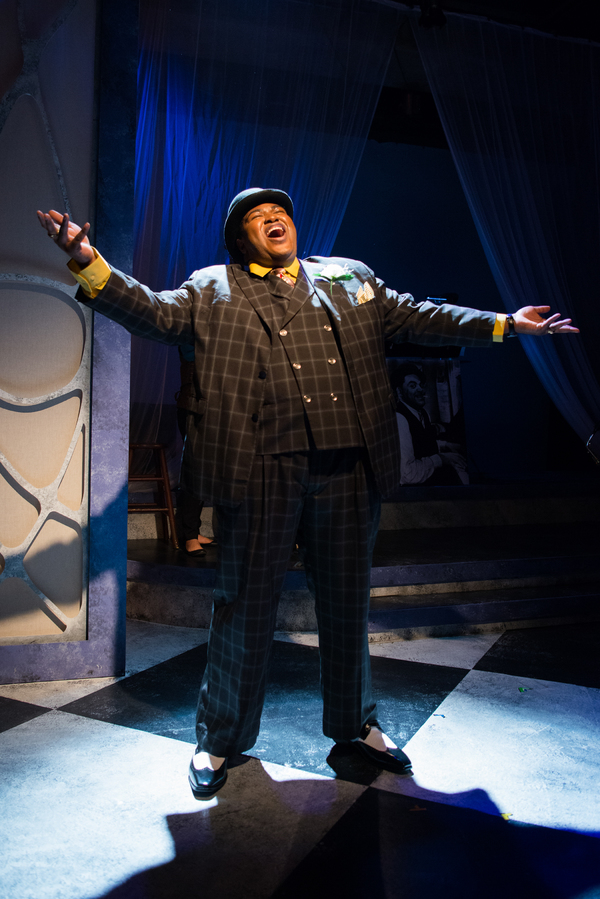 Branden 'Noel' Thomas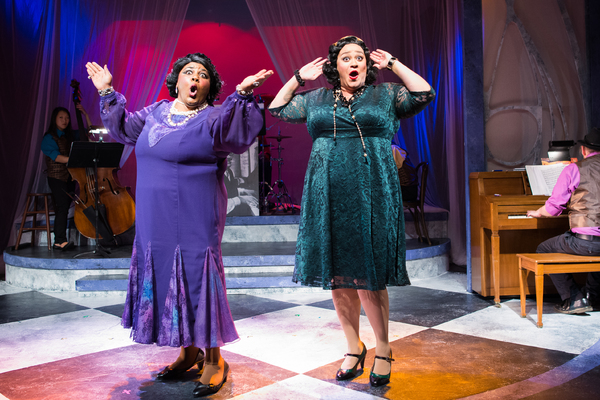 Erica Richardson and Katrina Lauren McGraw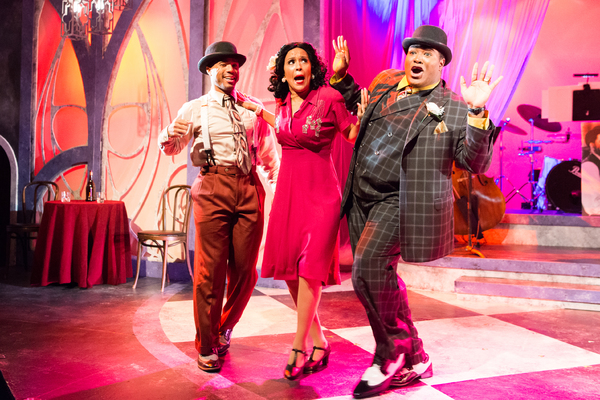 Aris-Allen Roberson, Ashley D. Gallo, and Branden 'Noel' Thomas