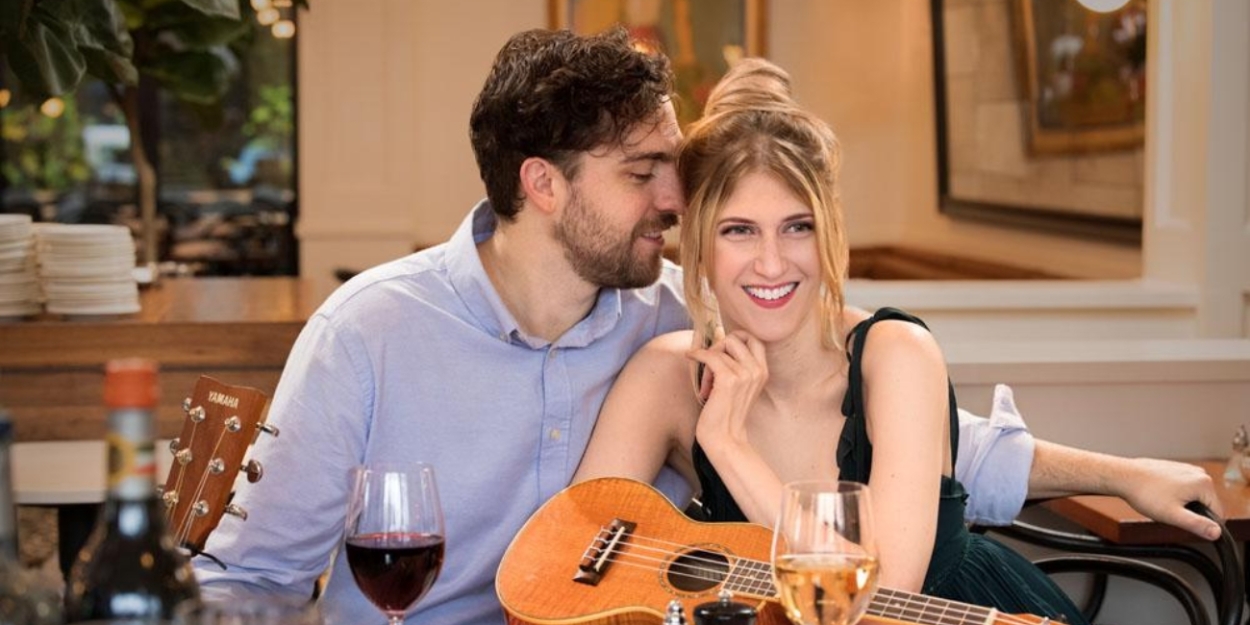 Review: THE LAST WIDE OPEN Explores Fate and Love at The B Street Theatre
The production runs through February 26.
2023 is already starting off on a great note, with the musically diverse The Last Wide Open charming audiences at the B Street Theatre. Playwright Audrey Cefaly tells the story of Lina and Roberto, coworkers who, in three different yet concurrent planes of existence, find love, heartbreak, and companionship in this beautiful, hilarious, and creative take on serendipity.
Easily one of the funniest and most heartwarming shows I've seen at B Street, The Last Wide Open offers a beautiful glimpse of what it means to be human. Each scenario brings a unique complication, beginning with "love is shitty. Let's start with that. It's a baseline." Yet is it really? The gentle, effervescent, guitar-strumming Roberto (Hunter Hoffman) made me wonder why I didn't marry an Italian. He took on each version of himself with verve, charm, and romanticism, even the bedraggled persona who is beaten down by a loveless marriage and the long-ago loss of the woman he loved with "the intensity of 1,000 suns." I'm serious, ladies. Don't settle for anything less than a partner who looks at you like Roberto looks at Lina.
This leads me to the "All the ways we settle" song. Lina (Stephanie Altholz) is a waitress/nurse/sometimes pessimist who is looking for an excuse to buy new shoes. She also settles for someone who doesn't look at her like Roberto does. However, unlike the rest of us, she gets a couple of do-overs to get it right within the 90 minutes we're there sharing it with her. She's also funny. Side-splittingly, perfectly timed, laugh-out-loud funny. She's a flawless complement to Roberto - so much so that we are rooting for them to succeed, together, through all their realities.
Complete with beautiful musical accompaniment by Marjorie Gast, The Last Wide Open plays at the B Street Theatre through February 26. Tickets may be found at BStreetTheatre.org, at the Box Office at 2700 Capitol Avenue, or by calling (916) 443-5300.
Photo credit: Rudy Meyers