City Theatre at Sacramento City College Stages DECISION HEIGHT
The show plays on select dates from April 28th through May 7th.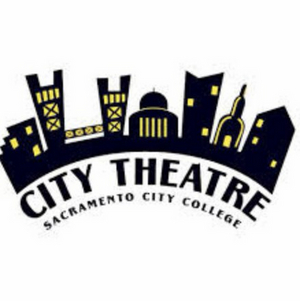 City Theatre at Sacramento City College completes its 2021-22 season with the smart, emotional, and witty World War II production Decision Height by Meredith Dayna Levy. Lori Ann DeLappe-Grondin will direct the play about the often-overlooked heroes of the Women Airforce Service Pilots. The production opens Thursday, April 28, and plays through Saturday, May 7. Performances are at 7:30 p.m. on April 28, 29, 30, May 4, 5 and 6 and 2:00 p.m. on Sunday, May 1 and Saturday, May 7.
Performances will be held in the Art Court Theatre of the Performing Arts Center on the Sacramento City College campus at 3835 Freeport Blvd. in Sacramento. Ticket prices for are $15 General Admission; $10 students, seniors, SARTA members, veterans/military personnel and Persons with Disabilities. There will be a special discounted-ticket performance on Wednesday, May 4 with all tickets $5. Following the Sunday, May 1 performance there will be a post-show discussion with the cast and director. Tickets may be purchased online or in-person one hour before the performance begins. All details and tickets are available online at CityTheatre.net.
All audience members will be required to follow college COVID protocols by providing a photo ID and proof of vaccination before entering the theater. The college strongly recommends wearing masks while indoors.
THE PLAY
From the winner of the 2013 Kennedy Center American College Theatre Festival, comes a story about friendship and the complex though essential role of women in wartime. Virginia Hascall has left her home and fiancée to become a Women Airforce Service Pilot and do her part to help defeat the Axis powers in the Second World War. Through triumph and tragedy, she and her sisters in flight suits learn as much about themselves as they do about airplanes. As the war rages over there, the women form a sisterhood that cannot be broken, and Virginia must make a decision that will change her life forever. With a cast of nine vibrant female characters, Decision Height offers a look into an underrecognized subset of American heroes and revises history into herstory.
THE PLAYWRIGHT
Meredith Dayna Levy is a cisgendered lesbian playwright based in Roanoke, Va. She writes plays rooted in lived experience and emotional truth and aims to make space through her work for dynamic, challenging women (both on stage and off). Her full-length historical drama Decision Height garnered regional and national attention through receiving several awards through the Kennedy Center's American College Theatre Festival, including the Harold and Mimi Steinberg National Student Playwriting Award. Her whimsical London Underground comedy, Coupler, and lyrical one-woman show, She Made Space, have both won regional Kennedy Center honors. Her queer political epic, The Hills, was named a finalist for the 2020 season of the National Playwright's Conference at the Eugene O'Neill Theater Center. Levy earned her MFA with the Hollins Playwright's Lab, and is a proud Dramatist Guild member since 2012.
THE PRODUCTION
Decision Height will be directed by Lori Ann DeLappe-Grondin (She Kills Monsters: Virtual Realms, The Curious Incident of the Dog in the Night Time). The cast will feature McKenna Anderson, Mariah Coburn, Taylor Elizabeth, Lauren Ormond, Sarah Palmero, Kathleen Poe, Shannon Poe, Racine Strong, and Johnna Wood. The artistic team will include Shawn Weinsheink (scenic design), Nicole Sivell (costume design), Isaiah Leeper (lighting design) and Scott Bailey (sound design).
ABOUT CITY THEATRE
City Theatre is the performing arts program at Sacramento City College, part of the Los Rios Community College District, in Sacramento, California. City Theatre's season consists of four Mainstage productions, two Storytime children's productions, and the elementary school touring troupe known as The Pennywhistle Players, though all children-related theatre is currently on hiatus. During the summer, City Theatre produces the annual Sacramento Shakespeare Festival. The company welcomes all members of the community to audition and participate in their award-winning productions.