BWW TV: North Carolina Theatre's LOVE LETTERS
From January 12th-21st, North Carolina Theatre will be presenting A.R. Gurney's LOVE LETTERS at the A.J. Fletcher Opera Theater. I recently had the great pleasure of stopping by rehearsal to interview the stars of this production, two-time Emmy nominee Sandy Duncan and Ira David Wood III.
Sandy Duncan was born and raised in Texas and made her theatrical debut in a summer production of THE KING AND I in Dallas at the age of 12. After attending a year of college, she decided to move to New York and pursue a career in entertainment. Her New York stage career began at the New York City Center, where she appeared as "Louise" in Agnes DeMille's production of CAROUSEL followed by THE MUSIC MAN, FINIAN'S RAINBOW and LIFE WITH FATHER. She then went onto Off-Broadway productions, including CEREMONY OF INNOCENCE, which earned her the Theater World Award. She finally got her big break in the Broadway musical CANTERBURY TALES, for which she received her first Tony Award nomination in 1969 as Best Supporting Actress in a musical. Her second Tony Award nomination was for her starring role on the 1971 production of THE BOYFRIEND, for which she received the New York Drama Desk Award and the Outer Critics Circle Award. Ms. Duncan made her mark in television in her own comedy series, FUNNY FACE, for which she earned an Emmy Award nomination for the 1971-1972 season. She received her second Emmy nomination for her performance in the critically acclaimed mini-series ROOTS, where she ranged from 20 to 70 years old. She made her Los Angeles stage debut in the Mark Taper Forum production of VANITIES, for which she received an L.A. Drama Critics nomination. She had two television specials of her own, SANDY IN DISNEYLAND and THE Sandy Duncan SPECIAL. She also starred as "Pinocchio" with Danny Kaye, and has distinction of being the very first guest on the MUPPET SHOW. Ms. Duncan returned to Broadway in 1980 as "Peter Pan". Her performance earned her a third Tony nomination as Best Actress in a musical. She went on to star at New York's Radio City Music Hall in FIVE, SIX, SEVEN, EIGHT.....DANCE! with her husband, Don Correia. The Correis then went on to star in Tommy Tune's Tony Award winning musical MY ONE AND ONLY. Ms. Duncan, along with Tommy Tune, took that show on a national and international tour. Most recently, on Broadway, Ms. Duncan performed the lead role of "Roxie" in the hit musical CHICAGO.
Ira David Wood III has often been credited with raising the bar of theatrical excellence in the Triangle area, as well as initiating dynamic outreach programming now adopted by many other theatre organizations. When Memorial Auditorium sat largely unused and undervalued, David produced the first series of theatrical productions on its stage, beginning a process of rediscovery and expansion which eventually resulted in the renovation and expansion that has resulted in the current Progress Energy Center for the Performing Arts. In honor of his many achievements, Raleigh's City Council voted unanimously to rename the theatre's facility "The Ira David Wood (iii) Pullen Park Theatre." In September of 2010, he was inducted into the Raleigh Hall of Fame. For North Carolina Theatre, David's starring roles include MAN OF LA MANCHA (Don Quixote - in three productions), FUNNY GIRL (Flo Ziegfeld), PETER PAN (Captain Hook), LA CAGE AUX FOLLES (Georges), OLIVER (Fagin), THE WIZARD OF OZ (Wicked Witch of the West), THE FULL MONTY (Harold), GREASE (Mrs. Lynch), and THE SOUND OF MUSIC (Captain Von Trapp). A partial list of honors include: The Order of the Long Leaf Pine (State of NC), The Halifax Resolves Award (Halifax County Historical Association), The Morrison Award (Roanoke Island Historical Association), Distinguished Alumni Award (UNCSA), Distinguished Eagle Scout Award (BSA), & the Builder of Bridges Award (Babcock Center Foundation). He has been presented three keys to The City of Raleigh and honorary citizenship awards from Columbia, SC and Compiegne, France. Consistently voted Best Local Actor in decades of public opinion polls, David has managed to accumulate impressive film and television credits, having appeared on screen with such stars as Christopher Walken, Natalie Wood, Neil Patrick Harris, Cliff Robertson, Matthew Modine, James Earl Jones, Burt Reynolds and Louise Fletcher. Though his list of acclaimed theatre roles is unrivaled in our area, David is probably best known and loved for annually portraying the miserly "Ebenezer Scrooge" in his own musical adaptation of A CHRISTMAS CAROL, which celebrated its 43rd year of consecutive production this past December. With three international tours to its credit, and having played to over one million people, the production is now cited as "... one of the most successful shows in North Carolina theater history." David is the author of A Lover's Guide To The Outer Banks and Confessions Of An Elf. He is also a contributing author to Murder In Dealey Plaza: What We Know Now That We Didn't Know Then. An award-winning playwright, David's additional stage works continue to be produced throughout the United States.
For more information, please visit:
https://nctheatre.com/shows/love-letters
Jeffrey Kare currently resides in Raleigh, North Carolina. Having been born and raised in Northeast Ohio, Jeffrey took interest in live theater at age 11. He also had the great pleasure of seeing s... (read more about this author)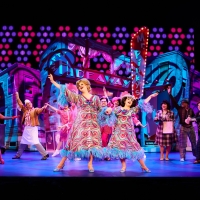 Review: HAIRSPRAY National Tour at Durham Performing Arts Center

November 17, 2022

Based on John Waters' 1988 cult film of the same name, Hairspray takes place in Baltimore, Maryland in the year 1962. The story centers on a plump teenage girl named Tracy Turnblad, whose lifelong dream is to dance on the local TV dance program known as The Corny Collins Show. When Tracy wins a role on the show and becomes an overnight sensation, she launches a campaign to integrate the show.
---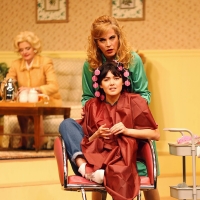 Review: North Carolina Theatre's STEEL MAGNOLIAS

November 6, 2022

Set in Chinquapin, Louisiana during the late 1980s, Steel Magnolias takes place in Truvy's beauty salon where all the ladies who are 'anybody' come to have their hair done. Helped by her eager new assistant, Annelle (who is not sure whether or not she is still married), the outspoken, wise-cracking Truvy dispenses shampoos and free advice to several of her friends.
---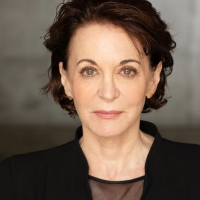 Interview: Kathleen Garrett of North Carolina Theatre's STEEL MAGNOLIAS

November 2, 2022

From November 4th-13th, North Carolina Theatre will be launching their 2022-23 season with a production of Robert Harling's STEEL MAGNOLIAS at A.J. Fletcher Opera Theatre, which is located inside Duke Energy Center for the Performing Arts. Actress Kathleen Garrett is taking on the role of Ouiser Boudreaux. She has most recently appeared as Laura Bush on the Showtime series, THE FIRST LADY, as well as Netflix's Emmy nominated miniseries, INVENTING ANNA. Next, she'll be seen on NCIS: LOS ANGELES. She has countless other screen credits which includes appearing on episodes of different TV shows such as HOME IMPROVEMENT, ER, MURDER, SHE WROTE, MURPHY BROWN, THE WEST WING, BEVERLY HILLS, 90210, MALCOLM IN THE MIDDLE, LAW & ORDER, and many more. She's also appeared in Oscar nominated films such as 2007's AMERICAN GANGSTER directed by Ridley Soctt and 2020's THE TRIAL OF THE CHICAGO 7 directed by Aaron Sorkin. I had the great pleasure of interviewing her about a lot of this and more.
---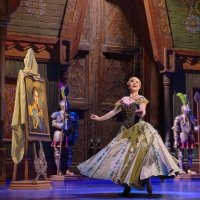 Review: FROZEN National Tour at Durham Performing Arts Center

September 16, 2022

Based on Disney's 2013 Academy Award-winning animated movie musical of the same name as well as Hans Christian Andersen's 1844 fairy tale, The Snow Queen, Frozen follows two royal sisters named Anna and Elsa. Read our review of the stage show, based on the blockbuster film, which eventually became the highest-grossing animated movie of all time at the worldwide box office (before it was eventually dethroned by Frozen II six years later).
---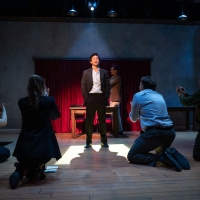 Review: Theatre Raleigh's YELLOW FACE

July 1, 2022

What did our critic think? Yellow Face follows Asian-American playwright DHH. Fresh off his Tony Award win for M. Butterfly, he leads a protest against the casting of Jonathan Pryce as the Eurasian pimp in the original Broadway production of Miss Saigon, condemning the practice as 'yellowface.' His position soon comes back to haunt him when he mistakes a Caucasian actor, Marcus G. Dahlman, for mixed-race, and casts him as the lead Asian role of his own Broadway-bound comedy, Face Value. When DHH discovers the truth of Marcus' ethnicity, he tries to conceal his blunder to protect his reputation as an Asian-American role model by passing the actor off as a 'Siberian Jew.'
---