BWW Reviews: North Carolina Theatre's THE LITTLE MERMAID
Based on the 1989 Disney animated classic of the same name as well as the classic Hans Christian Andersen fairy tale, The Little Mermaid tells the story about a young mermaid who dreams of the world above the sea and gives up her beautiful voice to find her true love.
The stage adaptation first premiered on Broadway in January of 2008 to mixed reviews from critics (as well as audiences), and later closed in August of 2009 after a total of 685 performances. The production that just debuted at Raleigh Memorial Auditorium last Tuesday night is a revised version of the show that will soon be sent out for licensing to schools and local theatres around the world via Music Theatre International.
As someone who actually got to see the Broadway production over five years ago (as well as being in the minority of the people who liked it), I can certainly say that this version is almost definitely an improvement. In the revised book by Tony-Winning playwright Doug Wright, the story goes deeper into the father-daughter relationship between Ariel (played by a delightful Jessica Grove) and King Triton (played by a very caring Kevyn Morrow), it also includes a brand new number called "Daddy's Little Angel" for the sea witch Ursula (played by a very witchy Ellen Harvey), which is actually much more suitable for the character than the one from the Broadway production titled "I Want the Good Times Back".
Other performance highlights from this production include Ian Parmenter as the free spirited Prince Eric, North Carolina native Joseph Gaitens as Ariel's charming best friend, Flounder, Alan Mingo, Jr. giving a standout performance as Sebastian (a role which he also understudied and played on Broadway), Matt Allen giving such a comical cartoon performance as Ariel's seagull friend, Scuttle, as well as Brian Cali giving a very believable performance as the french Chef Louis.
You also very much admire the production values as you can see all the effort put into them as the design team was basically working with what they had, from such delicate lighting designs by Craig Stelzenmuller, to the expertly crafted scenery by J. Branson, even to the projections designed by Brad Peterson giving such exposition on the more bombastic scenes.
My only (minor) criticism with the show was that the climax near the end of Act II felt a bit rushed, which is understandable knowing the basic language and limited space of the stage.
Wonderfully directed by Jennifer Werner, with some glorious musical numbers staged by Brian J. Marcum ("Under the Sea" being a standout), a supportive ensemble cast including some very talented children from the North Carolina Theatre Conservatory, and a well assembled orchestra conducted by musical director Ed Goldschneider, I'll happily say that in my humble opinion, North Carolina Theatre's production of 'The Little Mermaid' is absolutely a delightful night out to the theatre!
Jeffrey Kare currently resides in Raleigh, North Carolina. Having been born and raised in Northeast Ohio, Jeffrey took interest in live theater at age 11. He also had the great pleasure of seeing s... (read more about this author)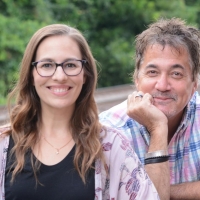 Interview: Chatting With Cora Hemphill & Tim Arts of Firebox Theatre Company

December 2, 2022

One of the newer theatre companies in the Triangle Area is Firebox Theatre Company. It's located in Wake Forest, North Carolina. I had the great pleasure of interviewing both of the founders, Cora Hemphill & Tim Artz, about all of this and more.
---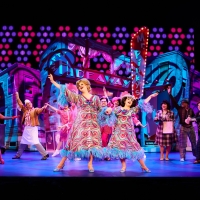 Review: HAIRSPRAY National Tour at Durham Performing Arts Center

November 17, 2022

Based on John Waters' 1988 cult film of the same name, Hairspray takes place in Baltimore, Maryland in the year 1962. The story centers on a plump teenage girl named Tracy Turnblad, whose lifelong dream is to dance on the local TV dance program known as The Corny Collins Show. When Tracy wins a role on the show and becomes an overnight sensation, she launches a campaign to integrate the show.
---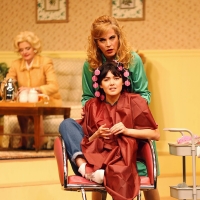 Review: North Carolina Theatre's STEEL MAGNOLIAS

November 6, 2022

Set in Chinquapin, Louisiana during the late 1980s, Steel Magnolias takes place in Truvy's beauty salon where all the ladies who are 'anybody' come to have their hair done. Helped by her eager new assistant, Annelle (who is not sure whether or not she is still married), the outspoken, wise-cracking Truvy dispenses shampoos and free advice to several of her friends.
---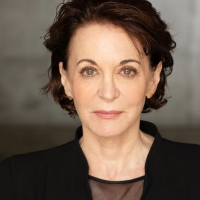 Interview: Kathleen Garrett of North Carolina Theatre's STEEL MAGNOLIAS

November 2, 2022

From November 4th-13th, North Carolina Theatre will be launching their 2022-23 season with a production of Robert Harling's STEEL MAGNOLIAS at A.J. Fletcher Opera Theatre, which is located inside Duke Energy Center for the Performing Arts. Actress Kathleen Garrett is taking on the role of Ouiser Boudreaux. She has most recently appeared as Laura Bush on the Showtime series, THE FIRST LADY, as well as Netflix's Emmy nominated miniseries, INVENTING ANNA. Next, she'll be seen on NCIS: LOS ANGELES. She has countless other screen credits which includes appearing on episodes of different TV shows such as HOME IMPROVEMENT, ER, MURDER, SHE WROTE, MURPHY BROWN, THE WEST WING, BEVERLY HILLS, 90210, MALCOLM IN THE MIDDLE, LAW & ORDER, and many more. She's also appeared in Oscar nominated films such as 2007's AMERICAN GANGSTER directed by Ridley Soctt and 2020's THE TRIAL OF THE CHICAGO 7 directed by Aaron Sorkin. I had the great pleasure of interviewing her about a lot of this and more.
---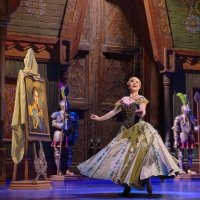 Review: FROZEN National Tour at Durham Performing Arts Center

September 16, 2022

Based on Disney's 2013 Academy Award-winning animated movie musical of the same name as well as Hans Christian Andersen's 1844 fairy tale, The Snow Queen, Frozen follows two royal sisters named Anna and Elsa. Read our review of the stage show, based on the blockbuster film, which eventually became the highest-grossing animated movie of all time at the worldwide box office (before it was eventually dethroned by Frozen II six years later).
---